Home

- 

From hydrogen to chip design – how cross-industry innovation creates business opportunities for foreign investors in Bavaria
Cross Industry
Nov 07, 2023
From hydrogen to chip design – how cross-industry innovation creates business opportunities for foreign investors in Bavaria
In 2022, every five days a foreign company set up a business in Bavaria with the help of Invest in Bavaria. This results shows that the attractiveness of Bavaria as a business location is compelling. Around the world, the Free State of Bavaria is valued as a location for innovation and high technology. This is supported by an excellent network of universities, research institutions, and companies in all relevant sectors. Let's take a closer look at the reasons why Bavaria continues to be such a strong magnet for foreign companies, notably in the deep-tech sector.
What makes Bavaria an attractive location for foreign companies?
Bavaria is an economic powerhouse in the heart of Europe. Its location and large potential B2B customer base have been drawing foreign investments for decades. The region offers foreign companies many opportunities to thrive here – typically, business leaders cite four reasons for investing here:
#1 Diverse business opportunities
minus
Bavaria is one of the most successful and multifaceted manufacturing locations in Europe. It's also home to strong non-industrial sectors. This diversity drives growth: Bavaria's real GDP has grown by 70 % between 2000 and 2020. Leading industries such as engineering, vehicles and components as well as non-industrial sectors such as healthcare and insurance form the traditional pillars of its economic prosperity, but they continually reinvent themselves to remain competitive well into the future. They frequently do this through collaboration: Established companies and hidden champions work with start-ups, university think tanks and science hubs to break out of old moulds and create the businesses of the future. For example, a traditional engineering company will break into clean tech, a large insurance company will collaborate with fintech start-ups to create new business models.
Bavaria is home to some of the world's leading universities and research institutions and boasts a first-class higher education system. Currently, approximately 400.000 students are enrolled at Bavaria's universities. It's not just the quantity of students in Bavaria that provide talent for future-driven businesses; it's also the quality. An increasing number of students are majoring in so-called MINT subjects (the German acronym for Math, IT, Science and Technology).
Universities also function as important research and innovation hubs, closely collaborating with companies and many of the world class research centres based here: Both the application oriented Fraunhofer Society and the fundamental research conducting Max Planck Society have several locations in Bavaria.
More hands-on training is offered through certified vocational training and dual-study programmes that build solid skills in a broad range of sectors from software development to healthcare.
#3 Effective networks
plus
Bavaria has always had a knack for connecting entrepreneurs and established companies as well as bringing together academic researchers, government, and investors to drive innovation. A culture of smart networking was institutionalised in Bavaria in 2006 with the so-called "Cluster Initiative Bavaria". Clusters are networking platforms that bring together local companies, universities, research institutions and independent experts to create a unique hotbed for innovation, backed by the Bavarian government. Today, there are many other networking platforms that bring together experts within a specific field or to promote collaboration among specialists from different sectors who are interested in sharing experiences or working together, e.g. in fields such as digitalisation.
#4 Glocal perspectives
plus
Bavarian companies have a strong bond with their home turf but also have a long, established tradition of looking beyond their home markets. This is the foundation of an international business community that is also easily accessible to foreign companies.
It is worth noting that not just large Bavarian companies are doing business globally. In fact, it is the "Mittelstand" (German word for medium sized companies) that is significantly contributing to international business success. The region's "hidden champions" (world market leaders in specialty, niche areas) are particularly active on a global scale. Intensely focused on being the very best in their field, hidden champions are always looking for new partnerships and ways to cocreate "the next big thing" – locally and abroad.
The combination of these four factors creates a climate conducive to driving disruptive innovation. This is the case, for example, in deep-tech sectors such as cleantech, artificial intelligence, quantum computing, and new mobility. These sectors rely on collaboration between R&D institutions and business as well as across industries to develop new products and solutions. In fact, cross-industry innovation thrives in Bavaria.
Here are some examples of cross-industry innovation in action in very diverse sectors – and how both foreign and local companies and investors are seizing opportunities.

Meeting industry's demand for semiconductor technology with innovative chip design
Experts forecast a doubling of chip demand by 2030. Given Bavaria's stronghold in areas such as mechanical engineering and the automotive sector, strengthening the industry and business location and making supply chains more resilient is at the top of the Bavarian government's agenda.
That's why the Bavarian Semiconductor Initiative was launched in Autumn 2021. It is based on several pillars, including the Bavarian Chips Alliance and the Bavarian Chip Design Centre (BCDC).
In this spirit, Apple announced in 2021 that it will locate its European Silicon Design Centre in Munich, investing an additional one billion euros. With three new research and development facilities in Bavaria,
Munich is already Apple's largest development site in Europe, and its engineering teams are instrumental in the innovations that delight Apple customers worldwide.
The future chip design centre plans to hire several hundred new developers. Apple is thus relying on German engineering skills in its venture to develop its own semiconductors, a crucial element of its products.

Building the hydrogen economy to drive decarbonisation
Hydrogen is a key building block in reducing emissions in the mobility sector, especially in areas where electrification falls short.
Contributing to its goal to become climate neutral by 2040, Bavaria developed a hydrogen strategy early on. It foresees that companies, R&D centres, and start-ups work in tandem with the public sector.
One company seizing this opportunity is Proton Motor Fuel Cell GmbH, a wholly-owned operating subsidiary of the UK parent company Proton Motor Power Systems plc. It has been developing its own hydrogen fuel cells for a quarter of a century. It combines them with selected components tailored to the customer's area of application to form fuel cell systems and hybrid solutions ready for integration. The company, which has been working with Invest in Bavaria since 2022, announced in late 2022 that it would expand its operations in Bavaria with a state-of-the-art, 13,500 m² (ca. 145,300 square foot) production facility. The new part of the plant will be gradually expanded beginning in the second quarter of 2023 and put into operation from 2024 to complement the existing site in Puchheim near Munich.
Powering the global industrial metaverse
It is not only foreign companies investing in Bavaria, global players headquartered here, are also making a long-term commitment to the region: Siemens, for example, recently announced the establishment of a new technology campus in Erlangen. As a result, Siemens is establishing the Erlangen location as a global research and development hub and the nucleus of global technology activities for the industrial metaverse. The current location is already home to a world-class factory for key products in industrial automation and digitalisation. Production in Erlangen is highly automated, with humans and robots working side by side. Through this 500 million Euros investment, Siemens is now creating a virtual representation of the real world – photorealistic, physics-based and in real time. The targeted use of relevant, physical data and the application of artificial intelligence is an excellent example of cross-industry innovation, creating the latest generation of high-tech manufacturing, which produces more sustainability and can respond flexibly to market changes.
How Invest in Bavaria supports foreign companies
Invest in Bavaria can also guide you in exploring potential cross-industry innovation offers in growing sectors.
Our services are free, confidential, and customised to your needs. Talk to us first!
If there's a suitable site for your project, we will know about it
We can connect you with the right people
We can give you an overview of possible options for funding and support
We can provide you with an overview of the market.
And by the way: if you want to learn more about Bavaria as a business location and how Invest in Bavaria can help, click here to meet our success ambassadors and hear what they have to say.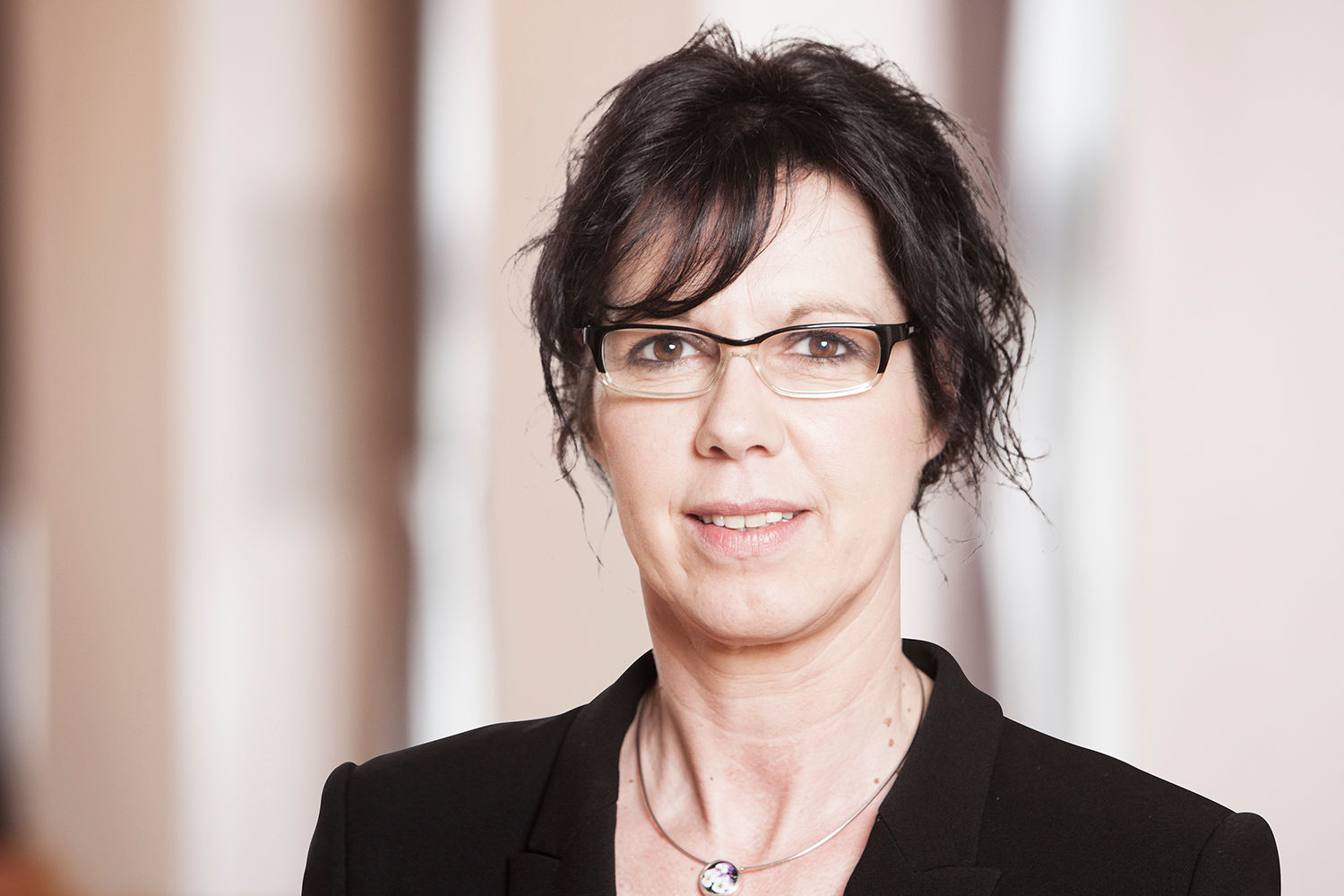 by Jutta Stohwasser
Investor Services Energy Technology | Funding and financing options