Home

- 

A close look at Bavaria's regions: Swabia
A close look at Bavaria's regions: Swabia
Bavaria's regions shape the state's economy. And because no two are the same, we're taking a closer look at them – from Lower Franconia to Swabia: what makes the Bavarian economy special? We'll find out. In this part of our series, we're taking a look at Swabia, an administrative district that is proving to have great potential particularly in terms of 3D printing and additive manufacturing.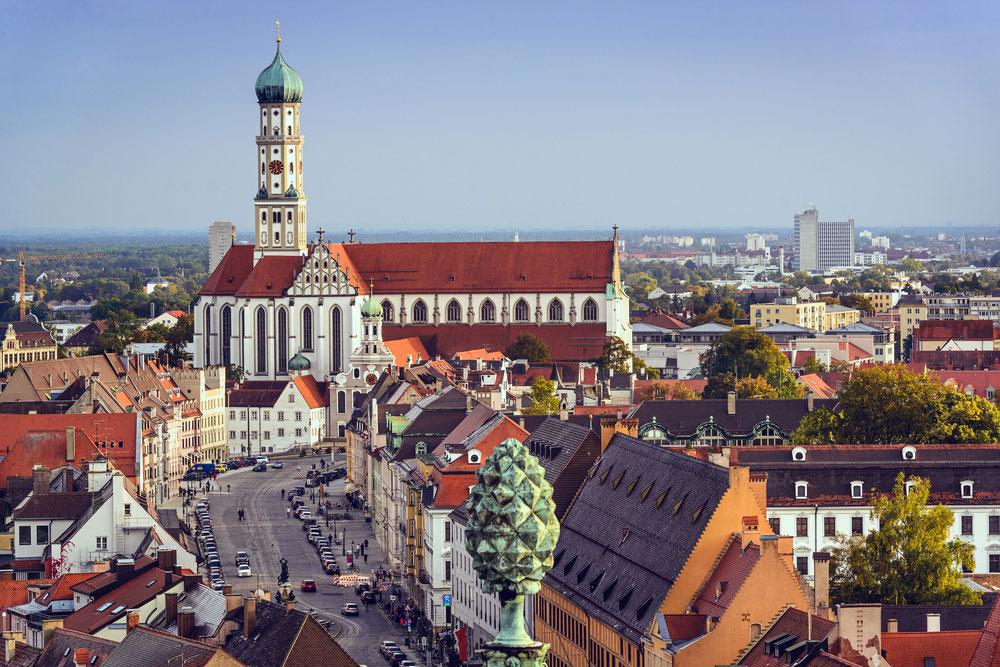 The fact that Swabia is a booming region is proven by the latest unemployment figures, which are unparalleled in Bavaria. With a rate of just 2.9 percent, Swabia is leading in Bavaria. The business location is growing and attracting employees from all over the world to the region. It is therefore unsurprising that in light of the consistently high quality of life and good economic prognoses, the prospects regarding the population trend in flourishing Swabia are also positive: the number is expected to rise by around 4.1 percent to around 2 million people by 2037.

Swabia does not only have great potential in terms of classical industry though. Digitalisation in particular has been increasingly introduced over the last few years. Large companies based in the Swabia administrative district, such as MAN and KUKA, have just been showing the direction they're heading in at the 2019 AI Convention in Augsburg. Innovation drivers such as AGCO or Premium Aerotec, who also have their roots in Swabia, are supporting this trend. But there is also a great deal of untapped potential in many of the region's small and medium-sized enterprises that is being promoted through targeted initiatives. One example is the Digitalisierungsinitiative Bodensee. Future topics such as the development of air taxis are increasingly getting onto the general agenda thanks to these catalysts. It helps that Swabia's links to other innovation locations around the world are ideal: With Memmingen airport, Augsburg train station and freight centre as well as the port in Lindau, the region is well connected on all traffic routes.
Swabia – a Mecca for start-ups

It is not surprising that Swabia has developed into a magnet for start-ups in recent years: the administrative district, for example, boasts a large number of start-up centres for innovative industries.

aiti-Park (Augsburg, communication/information technology)
aiti-Park describes itself as the nucleus of the digital economy in the region. It offers a variety of assistance for technology enterprises in the pre-seed, start-up and growth phase as well as the possibility for dialogue with other start-ups.

DZ.S Schwaben (Augsburg/Kempten, technology)
The digital start-up centre has numerous powerful partners and promoters in the region – in the cities of Augsburg and Kempten, among others. The aim is to bring business, science and digital start-ups together across industries.

INNOVA Allgäu Hightech-Park (Kaufbeuren, technology)
Hightech-Park near Kaufbeuren brings innovations from many different fields of technology together. They can use the local infrastructure and lease their first office space for their companies to suit their space requirement.

Technologie Centrum Westbayern (Nördlingen, technology)
Young companies and start-ups will find the ideal infrastructure to implement their ideas at Technologie Centrum Westbayern. The centre provides a creative environment to establish and develop innovative technology start-ups.

UTG Umwelttechnologisches Gründerzentrum (Augsburg)
The UTG supports companies with innovative concepts to connect the environment and technology. The centre's target group is anyone who wants to set up a company and successfully develop it further. You can lease offices, workshops and space suitable for laboratories on site and benefit from the location's synergies.

In addition, there are numerous clusters and innovation locations that address more or less specific target groups. The Innovationspark Augsburg deserves special mention as an example. It connects aspiring, innovative companies that are working on resource efficiency solutions with enterprises and universities and like the DZ.S Schwaben start-up centre mentioned above, it is part of a targeted support programme for start-ups. , "TEA" for short, also pursues a similar goal to the Innovationspark: to bring together experts and companies from the region. Augsburg has grown into a cluster for innovative materials, mechatronics, automation and industry 4.0 thanks in part to these kinds of initiatives. The CosiMo-Projekt driven by KUKA is a pioneering example. In addition there is Augsburg's development into a cluster for additive manufacturing and . Companies such as ExOne or as well as the EAM Augsburg trade fair that specialises in additive manufacturing, provide start-ups with numerous promising links for their ideas.

Successful examples such as Voxeljet show how good the climate is for start-ups in the Swabia administrative district. The company is now one of the world's leading suppliers of 3D printing systems for industrial use. Gastfreund, a digital platform for guest communication, has a similar history. Founded in 2013 with its head office in Kempten, Gastfreund has 93 employees today. The success story of Icaros should also be mentioned. The Munich start-up is creating a sensation with its futuristic fitness equipment: muscle training becomes a virtual experience with the help of VR glasses and the latest sensor technology. Icaros has one of its models produced entirely in the Allgäu region.

Universities are working on Swabia's digital future

One component of this sustainable success: the higher education landscape in the Swabia administrative district. It is particularly strong in the field of applied sciences with the locations Kempten, Augsburg and Neu-Ulm. In addition, there's the University of Augsburg, which regularly occupies a spot among the top third in Germany's university rankings and attracts talent from all over the world, for example with its Institute for Materials Resource Management. Specialised offers that make Swabia an extraordinary destination should also be mentioned: the Fraunhofer IGVC Institute for Casting, Composite and Processing Technology as well as the Lightweight Construction Research Centre, which is also sponsored by the Fraunhofer-Gesellschaft, deserve special mention.

The fact that Swabia is so attractive for many specialists from all over the world is down to the high quality of life in the administrative district, as well as the broad diversified career opportunities. In a study by the FOCUS magazine, for example, Unterallgäu ranked fourth among the most liveable administrative districts in Germany, and Dillingen was 14th out of 402. Swabia also dazzles with wonderful destinations like the world-famous Neuschwanstein Castle and the Allgäu Alps, which offer great possibilities for skiing, hiking and bike tours – well over 10 million tourists enjoy their spare time in the beautiful Swabian landscape every year.

Do you want to know more about Bavaria and its regions? You can find articles about the other administrative districts here.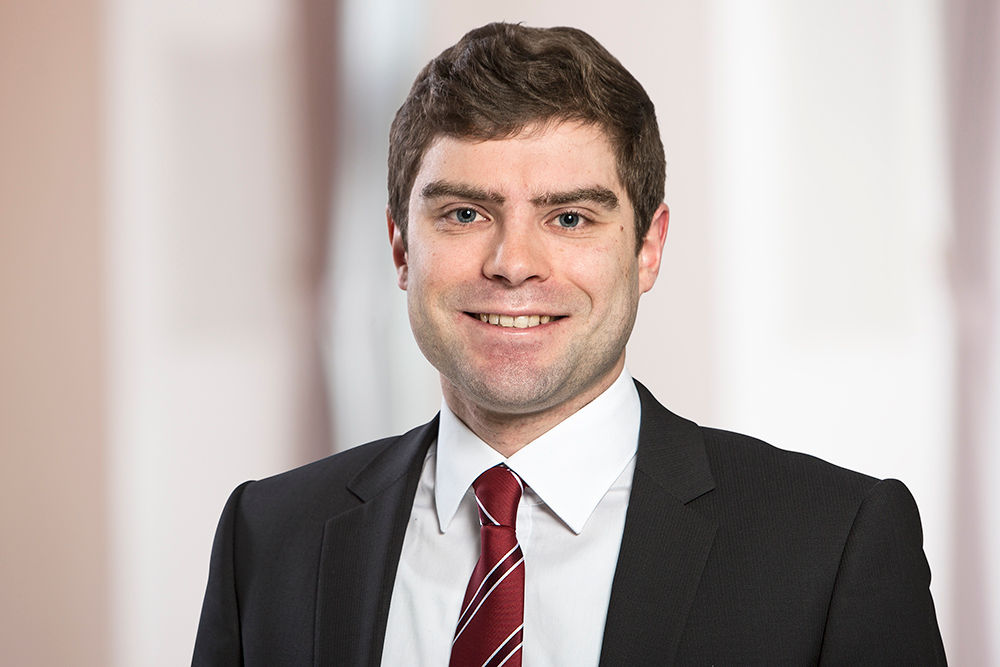 by Stephen Siering
Head of Regional Projects