Home

- 

5 minutes with… Mr Frank Herzog, founder and CEO of Concept Laser
5 minutes with… Mr Frank Herzog, founder and CEO of Concept Laser
The Upper Franconian company Concept Laser is one of the pioneers of metal-based 3D printing and one of the world market leaders in this segment. The company, which was only founded in 2000, is making an important contribution to the Industry 4.0 strategy with this. The American global player General Electric has been the majority shareholder of Concept Laser since December 2016. The roofing ceremony for the new building of the roughly EUR 100 million expensive 3D Campus at the company head office in Lichtenfels took place in autumn 2018. We spoke to Frank Herzog about his company's rapid development.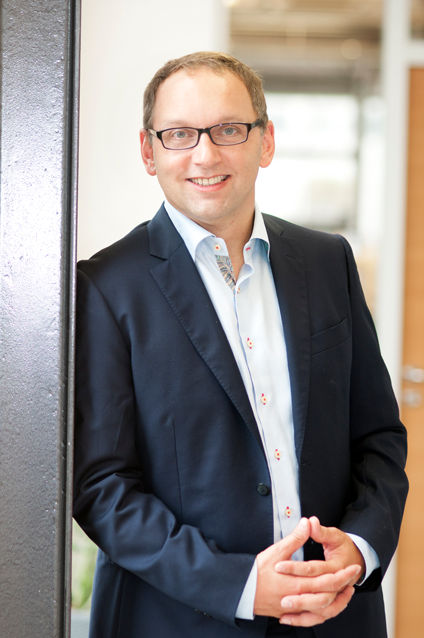 Concept Laser has been based in Lichtenfels since it was founded and is now expanding the location together with GE Additive. What are the reasons for Upper Franconia being an ideal starting point for your company?
I have often been asked in the past why the technology and our company was able to develop here in Lichtenfels in rural Upper Franconia of all places. What they were probably implying was that the prerequisites for a high-tech company to develop and grow might not actually even exist here. We can prove with our impressive story today, which is continuing on an even greater scale with our new partner General Electric, that this is most definitely not the case.
However, to answer your question, prerequisites are required for this kind of technology and such a company to be able to develop. The reasons are complex. First of all, it requires smart minds who are able to turn ideas into technical solutions. The quality of education, further and higher education and training and the pool of available employees with an academic background, especially in the engineering disciplines, were and are the basic prerequisite for what has developed here in Lichtenfels. With this I mean the university location of Upper Franconia and Franconia in general, often quoted by me. We don't have a university in Lichtenfels itself, but we can reach some universities in less than half an hour by car. This allows us to work together with important local but also regional institutions, in particular in the technical disciplines.
Another important aspect is the exceptionally good infrastructure with motorway links and easy ICE connections in all directions.
Last but not least, the superbly cooperative politics beyond party political divides has helped us manage a fast approval process for our new "3D Campus" factory concept. I imagine this would be far more difficult in a major city. It is certainly an advantage here as being so close to the political decision-makers allows us to lead projects to the desired objective simply and quickly.

You have expanded 3D printing, which was originally designed for processing plastics, to metal. Where did the enthusiasm for additive manufacturing and metal come from?
The enthusiasm for this material goes back to my youth at least. I was born in Bamberg and therefore grew up rather rurally there too. It was difficult at that time to get to a whole range of events, the vehicles of choice back then were MOPEDS. They were more common in those days than nowadays and everyone from my generation knows that a MOPED was slow and boring to look at. So, us youngsters got stuck in back then and pimped the vehicles to be fast and look "hot" until we realised that we were pushing the limits of what was allowed back then (… and going a bit beyond them!)
At this time, I decided to turn my passion into a career and started an apprenticeship as a fine precision engineer in the medicine sector at Siemens in Erlangen, repeated my "Abitur" qualification and started my dream of becoming a mechanical engineer at Coburg University of Applied Sciences and Arts.
During my time at university, I earned money for my studies through part-time jobs and this led me to a company in Lichtenfels, which was one of the pioneers in the industry itself in the field of applied additive engineering. Before I started my part-time job, I was given a tour through the company by the company founder himself and I saw the so-called stereolithography technology for the first time on this occasion. Liquid resin is hardened in layers here with the help of a UV laser – back then it results in very brittle prototypes, display models or original moulds for casting processes. My spontaneous reaction back then was: this kind of technology has to be applied to metals.
"My" story then ran its course in this fashion …

3D printing is applied across industries from the aerospace industry to the automotive industry and medical technology. What potential do you see in 3D printing in terms of cross-industry innovation? Do new technologies, for example artificial intelligence, play a part in this?
I would even go as far as to assert that 3D printing is a cross-industry technology.
As 3D printing appropriates qualities that no other production technology is capable of offering. Thanks to the layer construction, structures can be realised that are not possible with any other process. As a result, lightweight construction can be realised, which is becoming more and more relevant in all areas if we just consider the current CO2 discussion with cars and also with planes. With rocket engines, 1 kg less weight due to lightweight construction saves operators up to EUR 20,000.00 on launch costs.
Microstructures can be created using 3D printing that allow for component properties to have fatigue strength behaviour in particular that also cannot be accomplished with conventional methods. These kinds of properties are equally as interesting to medical technology but also in turn for aerospace.
Many more examples could be listed at this point, e.g. from automation technology when it comes to mass production and reducing the moving masses. But what is important is that 3D printing has a wealth of properties that allow it to exercise a crucial influence on future production in all conceivable industrial sectors.
Artificial intelligence does in fact actually play a prominent role in this context in my opinion. As complicated processes need to be mastered across the process chain, starting from the product idea to the finished component. The broad application of technology requires the support of artificial intelligence, otherwise it will remain a technology for specialists.
The disruptive nature of this technology will generate lightweight composite materials, composites and similar across a whole range of different industries, I can already see that now.

The Concept Laser start-up has quickly become an SME with worldwide sales markets. To keep up with the rapid growth, you looked for a suitable partner to take over Concept Laser. How did the partnership with General Electric come about? And how does the intercultural communication between Bavaria and Massachusetts work?
To be honest at this point, it was not our intention to build up a company in order to then take on a partner later on. We saw our company as a classic example of an SME, with strong roots in the region, very focused on the employees and with a capable management team being built up in the medium to long term to also give the company a solid foundation for the future. The development of top products and highly satisfied customers were and still are what we strive for.
We then experienced above-average growth over many years, sometimes we're talking about doubling the turnover and staff. And we were aware of the forecasts from all significant business consultancy agencies, who were predicting above-average growth rates for 3D metal printing in particular over a longer period.
As a result of this, we discussed our situation with experts over a period of more than a year and came to the conclusion that this growth could not be managed on our own. And with the market dynamics a partner is needed who is already positioned globally.
When we dropped the news on the M&A market that Concept Laser is looking for a partner for its continued growth, we received 48 positive replies from partly major companies who were interested in further talks. We whittled this number down to eight and then to four candidates and opted for General Electric in the end.
During the search, it was of course very helpful to us that we were able to do this from a position of strength, we were offering high-tech and our company was highly profitable.
However, the crucial factor was to decide whether to continue as an SME or search for a partner for the company and technology's global journey. This decision had to be made at the right time.
General Electric was one of the interested parties with a very different history to the other candidates. What convinced us to continue our journey together with General Electric was quite simply that our new partner shared our great enthusiasm for the technology, which is a really major common interface. They had already got into technology for producing their own components in the aviation sector roughly a decade ago. What also convinced us was the clear vision of where they "wanted to go" with 3D metal printing and above all with us, i.e. to transform the technology and our company into a global structure.
The cultures on the other hand are very different, even after almost two years of working together, but that's what is exciting about this journey. If something does work really well, then the American colleague tends to go all out and is more extrovert in their enthusiasm whereas the Franconian tends to aim for modesty and prefers to hide their light under a bushel. Bringing these two mentalities together is exciting and I see a great determination on both sides to create a new culture out of this. What the two cultures do have in common is the incredible enthusiasm and belief in our technology right up to the Group's top management.

Concept Laser is investing more than EUR 100 million in Lichtenfels together with GE Additive. The new 3D Campus is to provide space for 500 employees and combine the areas of research and development, production, service and logistics under one roof in future. How important is it to intelligently network the different areas in the process? How are you managing to adjust your own production line to Industry 4.0?
Let's start with the building. We have approx. 570 doors to cope with here and all with different access profiles, this extends to the whole energy management to coordinating the canteen infrastructure – hardly conceivable without digital solutions today. We are going to digitally connect our benchmark areas where customer projects are carried out and components are produced using 3D metal printing worldwide with the other GE Additive locations using the in-house PREDIX data platform. The utilisation and behaviour of systems can therefore be analysed in real time, used efficiently as a result and behaviours can be predicted.
This can also be expanded to our customers in future by having the behaviour of their 3D metal printers analysed and then extending the maintenance cycles accordingly. Service is then only used if the machine sees a need for this, that is pure Industry 4.0 in my opinion.
In production itself we have to cope with a relatively broad product portfolio with a disproportionately growing business at the same time. This means we have to use a highly efficient ERP system to be able to perfectly synchronise procurement, pre-assembly, final assembly and commissioning. On the other hand, we are going to collect performance data during the product development process that allow us to organise the systems' assembly and commissioning even more efficiently, to be able to use staff even more purposefully and therefore reduce throughout times and guarantee high product quality.
And then we come back to our product. You are not going to be able to do business successfully on this market in future if you are only specialised in one 3D metal printer that works well. Quite a bit "happens" before printing, in particular. Components have to be analysed for their behaviour during the process, in a kind of dry run. The construction process and behaviour of the component being developed are extremely complicated and being mastered by machine operators with appropriate experience at the moment. If this technology is to be used on a massive scale in future, automatism is required that take certain steps in data capture and preparation off future machine operators, but also in handling the machine. Simulation, data preparation and process monitoring software will help establish this technology more in the daily production process.
Seamless data chains will assume a prominent role in terms of all of this in future.

Concept Laser is committed to educating and training young talent with the Concept Academy. Among other things, you make dual courses of study possible in collaboration with Coburg University of Applied Sciences and Arts where you studied yourself. What does your company hope for from the Concept Academy?
The Concept Academy is essentially the result of my experience with my former fellow mechanical engineering students who were frustrated by having worked in companies offering internships with no prospects. I myself received a grant for a semester abroad in Central England during my studies and was able to plan industrial robots into production lines there and also design welded constructions and even whole rotation tables for these. As a result, I was also able to even commission two smaller projects, which I was completely responsible for, at the customer's and know exactly how motivating it is and how proud it can make you to devise a solution and then bring it to life.
This is essentially also the spirit of the academy. It is to give aspiring academics, but not just them, practical tasks they have to develop solutions for. The aim is always to come up with "real" problems as the task and the goal is also to always then implement good solutions in practice. This, together with an appropriate company culture, leads to them identifying strongly with the task but with the company too.
We mainly benefited from this academy programme during the period of strongest growth as we were able to recruit our young engineers from our own academy. This had a wonderful side effect for the young people as they knew exactly what they were letting themselves in for when they accepted a permanent position at Concept Laser and vice versa of course.

You have very close ties to your home of Upper Franconia not just professionally but also privately. Which places in the region are you particularly fond of?
Basically, our region, in particular our countryside, is really really beautiful. We have lots of nature and can enjoy a whole range of different outdoor activities that are essentially right on our doorstep. If you're asking me about locations and events, then there are of course lots of options here too. The Staffelberg is a very popular destination for me both as a runner and hiker but also as a family man. Canoeing and kayaking in the Main valley is a wonderful outdoor experience and if we're talking about Upper Franconia then it would be a crime for me not to mention our beer culture and the many small breweries with their rich range of different brewed beers.
And then there are the people, attached to their home, down-to-earth and very cool and collected – all of this makes Upper Franconia a great place to live.
Thanks to the Internet and an appropriate transport infrastructure, we're also at all today's global hot spots in real time though, which is incredibly important on the other hand for the rural region not to be left behind.
The rural region of today cannot be compared to the rural region of 25 years ago as a result of the advancing digitalisation of society.
Bavaria combines tradition with modern social developments with an unrivalled charm and is always up to date.

Herzog, thank you for this in-depth interview.
Read more about this topic:



>> Best Perspectives: Concept Laser - Where Bavaria is opening up space for new ventures
Company
Concept Laser
Branch
additive manufacturing
In Bavaria since
2000
Headquarters
Lichtenfels
Department represented in Bavaria
Headquarter
More about
www.ge.com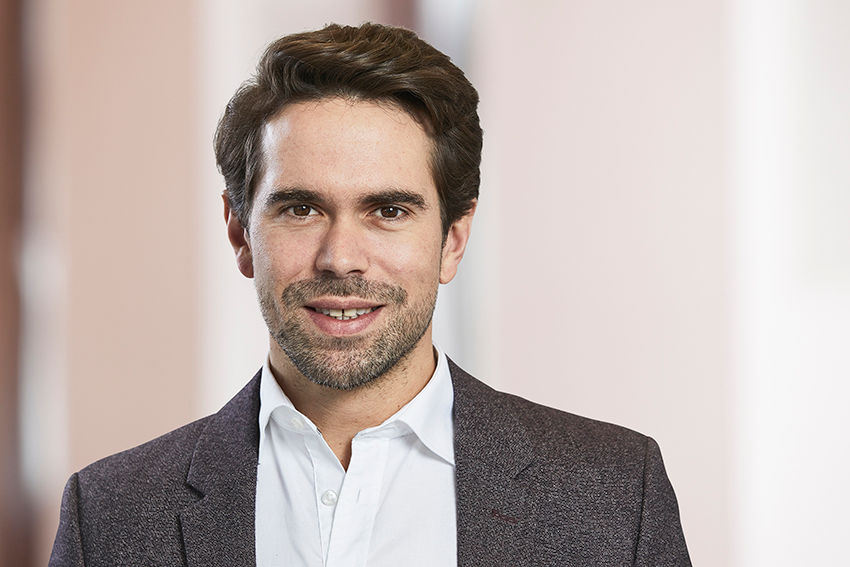 by Julian Hechler
Marketing & Communication