Home

- 

Investment ticker from Bavaria – new investments in the Free State
Digital Health
May 19, 2020
Investment ticker from Bavaria – new investments in the Free State
2020 will probably go down in history as the Corona Year. Nevertheless, it has so far been a year of very different investments for young and old start-ups, which will have a lasting impact on the business world. We have compiled the most important financing from the first quarter in Bavaria as an investment ticker.
While the FinTech sector was clearly ahead in terms of financing in our last , no sector particularly stands out this time. Very different areas and business concepts were successful in the first part of the year.

Digital Health concepts with Temedica

Apps that support patients, doctors and funding agencies with various health and therapy applications – this is what the Temedica digital health start-up offers. The company is based in Munich and has been keen to use digitalisation to improve patient care since its foundation.
Year of foundation: 2016
Number of employees: over 30
Investment framework: EUR 17 million
Major investors: MIG Fonds, Santo Venture Capital and Salvia
Sono Motors from Munich has developed the first electric car that charges itself. This is possible with solar modules mounted on the outside of the vehicle – energy instead of paint. Buses and vans will soon be equipped with the panels.
Year of foundation: 2016
Number of employees: >400
Investment framework: EUR 50 million through crowdfunding
SimScale, based in Munich, Boston and New York City, offers engineers a digital simulation platform for a wide variety of projects. The aim is to check designs quickly and efficiently for function, sustainability and other aspects.
Year of foundation: 2012
Number of employees: >70
Investment framework: EUR 27 million
Lilium and their air taxi are no longer newcomers in the Investment News section. Another financing round was very successful again for the company from Weßling near Munich: the approximately 240 million US dollar investment speaks for itself!
Year of foundation: 2015
Employees: 350
Investment framework: USD 240 million
Major investors: existing investors led by Tencent
DataGuard focuses on a cloud-based platform that enables companies to process customer data even more securely. The IT security start-up is based in Munich. The company emerged from the Telekom Boost start-up programme. The financing from One Peak is the first external investment for the young company.
Year of foundation: 2017
Number of employees: >100
Investment framework: USD 20 million
Major investors: One Peak

Development in research and start-up scene

Bavaria does not only impress in the area of direct investments in companies. The Free State is establishing itself as a location where science, research and start-ups can work hand in hand, in the first part of 2020 too. In addition, there are other important location factors that are relevant for settlements and start-ups. Here are the other investment news from Bavaria in the ticker.
SAP invested EUR 100 million in a new building at the Technical University of Munich (TUM). Research in the fields of artificial intelligence, machine learning, robotics and the advancing digitization in all technical areas should particularly benefit from this. It is the largest cooperation in Germany to date between a company and a university – a real milestone that will open many doors!
The Bavarian "Silicon Valley" has been supporting important Made in Bavaria trends in the field of biotechnology since 1995. The is an important factor in networking between existing companies, start-ups and research institutions in the biotech sector and contributes to Bavaria's position as a top hub in the field of biotechnology. Around 50 start-ups are currently being looked after – we look forward to more investment news and further success stories from Bavaria for our ticker!
More than EUR 3 trillion were invested in German FinTech companies in 2019. This was confirmed by Barkow Consulting. In a Germany-wide comparison, the state capital Munich ranks in second place. As a result, Bavaria and the Bavarian FinTech industry have once again proven that the Free State is a hot spot for the industry. A trend that is sure to continue this year!
On top of this, a message was received from <link>Forbes<link> at the start of April: Bavarian start-ups were represented a total of five times in their annual selection of the top 30 most important visionary young leaders in Europe:
Bavaria is still an important investment location too

The start-ups listed here, and above all the high investment sums involved, show that Bavaria is still very much in demand as a location in the first part of 2020. The spread of corona and the resulting consequences will reveal how these candidates and the entire economy will prove themselves in the coming months – but the fact is that a strong network across many industries and sectors has emerged in recent years in Bavaria, which makes many new paths possible!
Do you want to always be up-to-date with our Investment News Ticker in Bavaria? Then why not follow Invest in Bavaria on Twitter and LinkedIn – you will always get the latest important news about investments and much more there!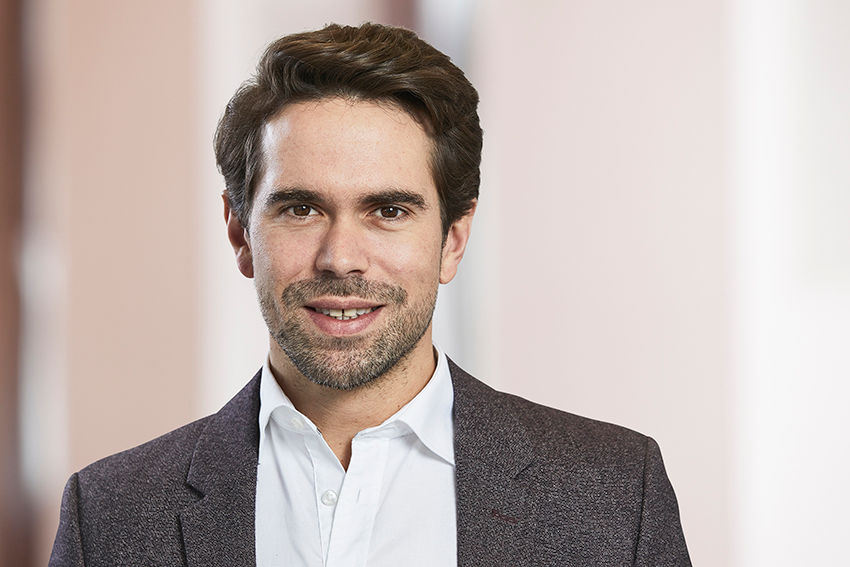 by Julian Hechler
Marketing & Communication