Home

- 

Herzogenaurach in Bavaria: adidas celebrates its 70th birthday
Global Player
Sep 03, 2019
Herzogenaurach in Bavaria: adidas celebrates its 70th birthday
Adolf "Adi" Dassler officially entered his company in the commercial register on 18 August 1949. Almost exactly one year after his brother Rudolf Dassler had founded Puma. Strictly speaking, the Bavarian sporting goods manufacturer is therefore celebrating its birthday a few days too early. Whether it's too early or not though didn't play a part on 9 August 2019. A steady stream of major players from the world of sport and society arrived in Herzogenaurach and celebrated the company's 70 years of history together with more than 5,000 employees.
Sport is important to adidas. This also becomes clear when you look at the small adidas town and campus that was built just outside Herzogenaurach: the Bavarian enterprise had tennis courts, bouldering walls and even its own football stadium built there for its employees. In recent years, the Dax Group has invested about one billion euros in its campus so far, with the new main building costing 350 million euros alone. With this Adidas is cementing its local roots that still tie the global player to Herzogenaurach to this day.

The sporting goods manufacturer has been based here for 70 years and is now a billion-dollar group with around 57,000 employees worldwide and more than 900 million products sold per year. The company is worth 50 billion euros on the stock exchange.

The company with the three stripes, which sponsors FC Bayern München among others, naturally has a little more to offer than usual on its big birthday. If you like, you can surf in a wave pool, shoot baskets with basketball pros or have a chat with Phillip Lahm. If all this is a bit too wild for you, you can retreat to the Ferris wheel, which towers over the adidas outlet. A nice side effect: passengers can deliberately look down on the competitor Puma. Even after 70 years, it still has its head office just a few hundred metres away.

Adolf versus Rudolf: a dispute between brothers that makes business history

The Dasslers have influenced sport in Germany like few others. They were born as the sons of a shoemaker and both survived the First World War. Back then, they started to make trainers together out of linen, which complemented an allied business making metal studs. After Rudi returned from the Second World War, the brothers fell out and went their separate ways: Rudi with Puma, Adi with adidas. According to rumours, the brothers did not speak a word to each other until their death. However, both companies are still based and rooted in the Bavarian town of Herzogenaurach. Both the Puma and adidas outlet shops and flagship stores are located with walking distance of their respective head offices. So customers can also be very close when the Bavarians are once again tinkering with new shoes as well as sports and fashion trends, for example in the FitTech department.

Family feud is followed by corporate peace

adidas and Puma were in hostile competition with each other from the beginning of the company's history, up until ten years ago. The public reconciliation in 2009 was a surprise: representatives of adidas and Puma shook hands for the first time as part of the "Peace One Day!" initiative. As a result, the second and third largest sporting goods manufacturers in the world now sit peacefully just a few hundred metres apart in Bavarian Herzogenaurach, the centre of the sports world.

Sport changes, innovations remain

The German national team won its first world championship title in 1954 with Adi Dassler's studded shoes. New inventions are constantly being developed in Bavaria today too, especially at adidas. We have already reported on the sports shoes made out of spider silk fibres, which the Herzogenaurach company developed together with the University of Bayreuth. The innovation driver in Herzogenaurach is no longer satisfied with "simple" studs and purely changing the material today though. Not only the products being radically rethought but their production too. It is becoming more efficient thanks to advanced techniques such as artificial intelligence and 3D printing. A. I. promises huge potential for improvement anywhere tasks repeat themselves frequently or are predictable, particularly as part of the industry 4.0 strategy. This is also the case in industrial production, where very fine-grained data and key figures are available. The sports shoe manufacturer adidas is already using this technology combined with other innovation drivers such as automation and robots at its two so-called "Speedfactories" in Franconia and in Atlanta, USA. "Speed" stands for both the actual production process, which is almost fully automated, and for the possibility of being able to react much faster to individual customer requirements and trends. As adidas does not just rely on high-tech in production: adidas also plans order quantities using artificial intelligence. In this way, the Herzogenaurach-based company gains sustainable advantages against its local and international competitors.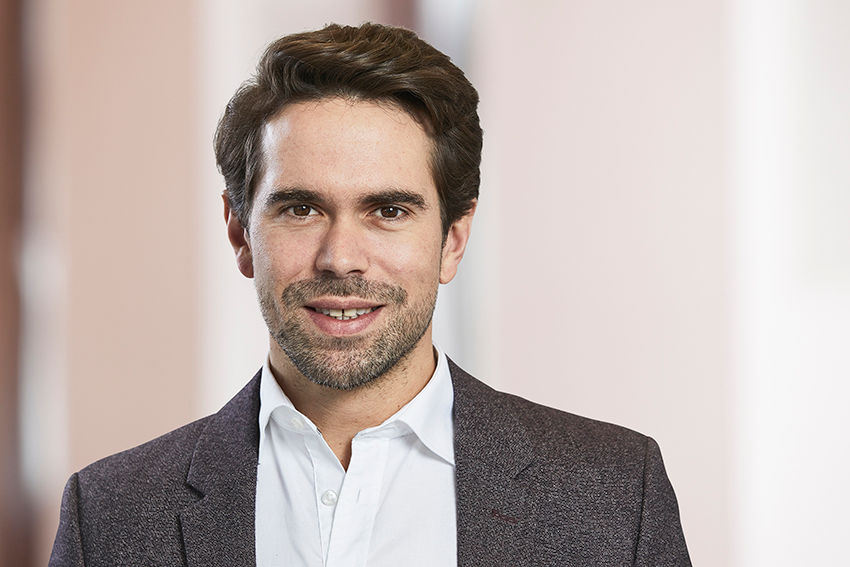 by Julian Hechler
Marketing & Communication