Home

- 

Faster, fitter, better – FitTech in Bavaria
Faster, fitter, better – FitTech in Bavaria
We track the kilometres we've run and our eating habits. But the possibilities digitalisation offers us in the sport, fitness and health sector are not exhausted yet by far. We take a look at the current trends, developments and events in the FitTech and SportsTech sector.
Bavaria as a FitTech hub
With its important innovators, Bavaria is the perfect environment to promote further growth in the FitTech industry. One big player in the process is the Bavarian : The brand is active at both the Speedfactory in Ansbach and in working on innovative product materials. Alongside Adidas, Puma is also shaping future sport from Herzogenaurach as a global brand. Bavaria's well-earned role as a FitTech hub is also evident from the Bavarian Life Science Cluster. With its help, companies and start-ups quickly gain access to important stakeholders in their industry. Last but not least, Bavarian start-ups that have developed into successful companies show the growing importance of the FitTech industry:

• eGym: Munich's fitness app for an effective fitness programme with training plan
• Antelope-Club: The world's first performance-enhancing sports textile from Nuremberg for better performance using electrical muscle stimulation
• Moticon: An innovative Munich company that offers a motion analysis product with the Moticon Sensor Insole
• Freeletics: A Munich provider of personally tailored workout plans for intensive training
• Evalu: Running sensor app from Munich, which informs runners how to achieve maximum training success using a sensor integrated in shoes

Bavarian start-ups' success
By the way, the success of Bavarian start-ups on the international stage was evident not least from the invitation extended to three start-ups to attend the TechFest NorthWest Event's (TFNW) pitchfest. As a result, MODUU, a young Bavarian company from Regensburg, was able to win the international start-up pitch competition there. MODUU was able to impress with its holistic training system to stimulate muscles and record body functions. Another participant at TFNW was Kinexon, which develops highly accurate localisation technologies to be able to carry out individual performance analysis for athletes. And the start-up Dynostics, which provides a mobile system for performance analysis that calculates the level of fitness using breathing gas values. Bavaria was represented at TFNW with the FitTech Bavaria Happy Hour and invited guests to beer, bytes and networking together with the Brose Group.
Before the TechFest NorthWest, Invest in Bavaria organised an exclusive pitch event for Bavarian and American start-ups in San Francisco – even the later TFNW winner MODUU was part of the action
Working together with big players
It's not just start-ups though that are constantly looking for innovative ideas in the FitTech industry. Instead, for example, several big players were recently present at the FC Bayern Hackathon, which the football club organised in January. The reason for this was clearly defined: to develop new fan experiences. Starting with personalised applications, to data analysis and augmented and virtual reality applications. To strengthen innovation, club sponsors such as Audi, Adidas, DHL, Deutsche Telekom, Siemens and SAP were also present as speakers and hosts with various challenges. At the same time, a whole variety of topics were to be developed over the four days. You can find out more about the innovative ideas from the football club's hackathon as a combination of sport and digitalisation in the video.
Important events in Bavaria
At the same time, FC Bayern is not alone in its vision and this event. As events like, for example, the FitTech Summit show how important this development is. The first European conference of this kind on digital fitness, sports and lifestyle was held in Munich on 10 July 2018. The aim is to bring start-ups, companies and investors together to develop trends together. The previous FitTech meet-ups in Munich that Burda organised have already let to collaboration with the local Quantified Self meet-ups. Are you also interested in tracking fitness, are you a young start-up who wants to exchange thoughts or a provider who wants to offer innovative solutions? Then don't miss the following events in Bavaria:

• ISPO Munich: The world's largest sports trade fair as a trend barometer for the industry
• ISPO X-HEALTH: Partner event to ISPO Munich as a new format for the future of sport and health
• Gesundheitsmesse Bayreuth: Presentation by more than 70 exhibitorsüber, regional providers and specialist talks
• Wearable Technologies Conference Europe: the industry's leading wearable technologies conference for innovators and decision-makers

You can find more events, on other topics too, in our Events calendar as usual.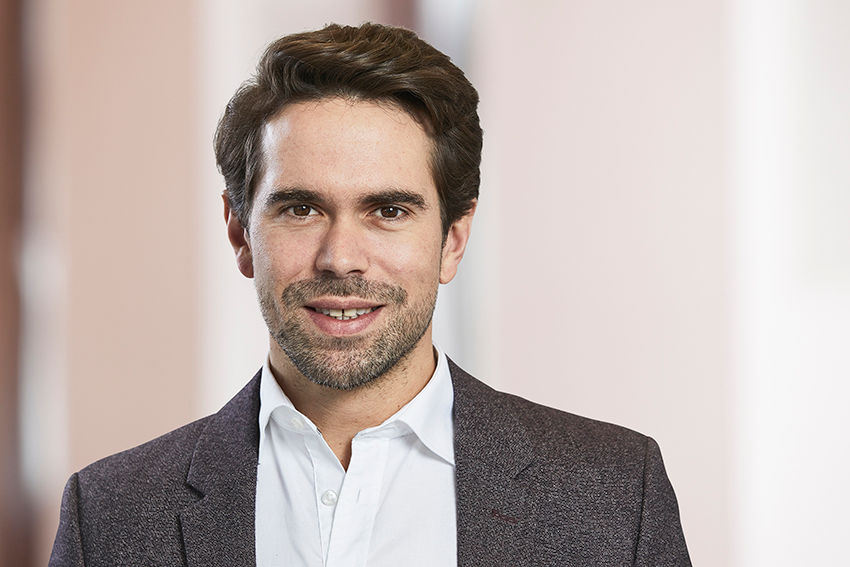 by Julian Hechler
Marketing & Communication