Home

- 

Digital health in Bavaria: digitisation as an opportunity for the health industry
Digital Health
Jul 22, 2020
Digital health in Bavaria: digitisation as an opportunity for the health industry
The corona crisis is presenting Bavaria, its companies and its citizens with unexpected challenges. The long-term social and economic consequences cannot be assessed yet. One sector that is currently attracting particular attention is the Bavarian healthcare sector, in particular companies and start-ups in the digital health sector. This is because the pandemic is massively expediting the demand for digital medical solutions so new innovations are having to be worked on tirelessly. Even before the crisis, Bavaria was already pushing ahead with digitisation in the healthcare system. These efforts are now paying off. We show you the current state of the Bavarian digital health sector and its development opportunities.
Digital health: a convergence with potential

What most people are only realising due to the current pandemic was already clear to many Bavarian companies and start-ups before it happened: numerous processes within the healthcare system require continuous improvement. Digital solutions that improve the everyday work of doctors and nurses must be used more intensively. This is precisely where digital health comes in. The digitisation of medical applications is creating cross-industry innovations in the healthcare sector that improve patient treatment and make processes more efficient. The three areas of artificial intelligence, telemedicine and digitalised health management in particular are attracting special attention due to the current situation and reveal the potential of digital healthcare even beyond the crisis.
Artificial intelligence (AI)

Bavaria has been investing in the development of the for years. In addition to initiatives, programmes, projects and clusters, a Bavarian AI agency was even set up. Bavaria is also promoting the use of artificial intelligence in the field of , as it can simplify complex and time-consuming processes. AI and e-health are addressing this aspect directly during the corona crisis. As the development of drugs or vaccines requires studies with huge amounts of data. When combined with artificial intelligence, the evaluation of this data is improved and accelerated. AI can also be used for early detection and management of future pandemics using tracing apps. Here, artificial intelligence recognises contact with people by Bluetooth and automatically issues a warning as soon as these people have been infected with a virus.
Telemedicine

Telemedicine is aimed at bringing medical knowledge and a wide range of medical services to the patient, regardless of where they live, with the help of modern means of communication. From diagnosis to therapy and rehabilitation. Telemedicine should never replace the doctor, but merely enable digital doctor-patient communication. The use of sensors, imaging techniques and the internet make medical consultations independent of whether the specialist doctor is present on site or not. The limited opportunities to visit a medical practice during the corona pandemic once again highlighted the need for telemedicine. Bavaria is already pushing ahead with implementation with the Bavarian State Ministry of Health and Care's telemedicine campaign. At the Bavarian Day of Telemedicine, which has been held annually in Munich since 2012, visitors have the opportunity to learn about the topic of digital transformation in the healthcare sector in forums, workshops and exhibition areas. It provides an up-to-date picture of the achievements to date and the further efforts needed in this area.
Digitalised health management

The digitalisation of data and processes in clinics, practices, laboratories and health authorities fundamentally simplifies diagnostics and treatment. Patients can be examined more quickly, better and, above all, more effectively and subsequently receive adequate care as a result. The digital health start-up temedica from Munich focuses on targeted health management. Its apps support patients, doctors and funding agencies with various health and therapy applications. The company is using digitisation to improve care for all patients, with its apps addressing a wide range of health problems and providing users with specific tips and exercises to help them ease their suffering. For example, temedica has developed a therapy app for patients with back pain. The use of an app is also being relied on in the fight against the Covid-19 pandemic. The justification for digitisation in health management was therefore substantiated once again, which Bavaria is taking as an opportunity to continue to promote this.
Networks for digital health start-ups and companies in Bavaria

Munich received its first health-focused accelerator in 2018 with the "Startup Creasphere" health innovation platform. The initiators are the Swiss pharmaceutical company Roche, with a site in Penzberg, Bavaria, and Plug and Play, the world's largest start-up accelerator and one of the most active investors in Silicon Valley. Together, they offer pioneering digital health companies and start-ups a network to exchange information and promote investment and expansion. The continuous change in the healthcare sector is addressed in order to successfully launch innovative solutions that contribute to the digital transformation. Last year, a new opportunity for cooperation between innovative players in the healthcare industry was created through the cooperation with Sana Kliniken AG, the third largest private hospital operator in Germany with its head office in Munich. The hospitals and start-up ecosystem provide a valuable link to develop disruptive technologies and forward-looking business models that ultimately have a positive effect on patients and service delivery.
The new "H+ Innovation Programme" from the InsurTech Hub Munich (ITHM) and dmac – Medical Valley Digital Health Application Center, part of the Digital Health Hub Nuremberg/Erlangen, is aimed at start-ups in the field of digital health, who need support in developing their business plans and access to the digital health market in Germany. Young entrepreneurs can also benefit from mentoring and networking activities. ITHM is already planning more of these kinds of programmes.
Digital health during the time of corona: "Made in Bavaria" breakthrough

At its production site in Penzberg, Bavaria, the aforementioned Swiss diagnostics company Roche is producing a serological antibody test called "Elecsys Anti-Sars-CoV-2" which can determine who has already been infected with the coronavirus. The pharmaceutical company's special diagnostic equipment can analyse between 85 and 300 tests per hour. With a specificity of 99.81 percent, this test is considered to be very reliable. To be able to provide the tests in even larger quantities, Roche is expanding the production capacity at its biochemical facilities in Penzberg for 170 million euros. The Bavarian state government is supporting this project for further research into and the development of diagnostic tests and the construction of a research centre with 40 million euros. Digital health in Bavaria is making it possible to face this pandemic with determination and to be better prepared for similar situations in the future.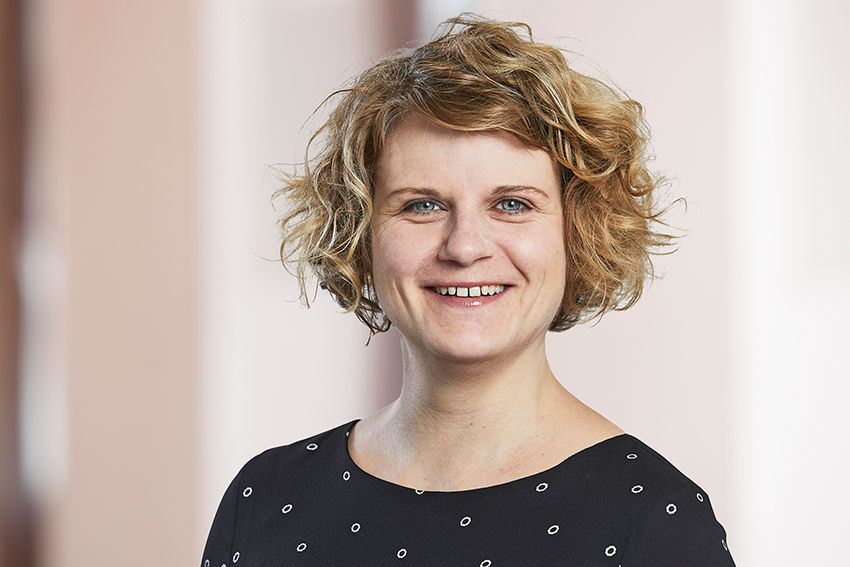 by Susanne Schierok
Head of Investor Services (acting)