Home

- 

AI in medicine – so doctors have more time for their patients
AI in medicine – so doctors have more time for their patients
With the Medical Valley Nuremberg-Erlangen and the BioM biotech cluster in Munich, Bavaria has two major hot spots for innovations in artificial intelligence in medicine. Applications have been developed there recently for both diagnosis using big data and deep leading and KI-supported consumer apps. And the strong network of Bavarian start-up centres and hubs is always behind the made in Bavaria pioneering developments.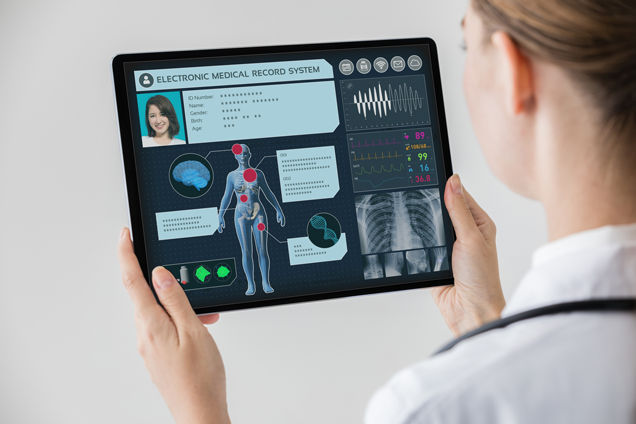 Artificial intelligence is still far from acting or deciding autonomously. But what machines can already do very well is take repetitive, time-consuming or complex tasks off people. In medicine, where time or the available capacity is often the factor, AI is crucially stepping in more and more often to make doctors' work easier.

In medical imaging (CT, PET; MRI) in particular, the machine is a tireless workhorse when it comes to capturing diagnosic parameters. Thanks to deep learning, computers can produce an early diagnosis of cervical cancer in just a few minutes. Even an experienced doctor needs much longer to take all the roughly 2,000 parameters into account.
Another aspect of AI is accessing and analysing huge volumes of data. Based on calculations, there are currently 150 exabytes of health data, which would be roughly 15 million current hard drives with 10 TB each. And this amount is increasing rapidly every year. The power of machine learning is required to be able to capture and use these quantities.

Artificial Bavarian intelligence

IBM already created such an AI authority in Munich in 2015 wit its IBM Watson Innovation Center. Watson, named after Thomas J. Watson, one of the first presidents of IBM, helps analyse medical records for rare illnesses. In doing so, the system captures 200 million pages of text in three seconds. The general problem in this area at the moment are so-called "unstructured data": information that the computer cannot read as it is not available in the right format.

At Chimaera GmbH in Erlangen, artificial intelligence also combs through huge volumes of data using deep learning. This is mainly about 2D or 3D imaging in diagnosis. AI is helping identify and classify illnesses here. While a computer analyses image data, a doctor can take care of their patients, ensuring that the limited resource of time is used more efficiently.
Siemens Healthineers are working together with Chimaera at the Erlangen site. The Siemens AI systems monitors and optimises a patient's position in computer tomography (CT), for example. This saves time and unnecessary high doses of radiation, as well as improving the quality of the CT images so the doctor can make a more reliable diagnosis.

Both companies are in dialogue with the Digital Health Hub. A collaboration between Medical Valley EMN and Nuremberg's Zollhof Tech Incubator that has been working on linking big data and AI with medical prevention and early diagnosis since May 2017: "The collaboration and networking in one place is a breeding ground for new products, services and business models."

Kata, Kaia and Alberta - Bavarian helpers with AI

Alberta from IT-Labs GmbH also comes from the Medical Valley, more precisely from Nuremberg. A company that was only founded in August 2017 in the area of the companies based there. The Alberta app is the front end of a provision management platform for field workers in the homecare sector. Alberta collects schedules and patient records and coordinates medical provision on an interface supported by AI. The aim here is also to use the carer's time with patients as efficiently as possible.

Kaia Health Software GmbH in Munich expresses this in a similar way. They want to create "democratic access to high-quality treatment" with their app. Kaia is available in two versions: as a treatment app for chronic back pain and as an app for rehabilitation and alleviation with the lung disease, COPD. Artificial intelligence assists users by tracking motions as they do their exercises. Long waiting times for a physiotherapist are not expected with Kaia.

The Kata app is even more specific. It helps people with lung diseases inhale effectively. AI interprets the user's behaviour, gives advice and detects any deterioration in the state of health. The app is still in the start-up phase and the Munich start-up Vision Health GmbH is working towards launching it on the market in 2018. The company has got the established R&D platform Motius and the app developers from Next Munich on board as tech partners. Vision Health are getting help with their launch from the Bavarian start-up network consisting of BioM, BayStartUP and Medical Valley EMN.

Find out more about the app:
The Munich School of Robotics and Machine Intelligence (MSRM) is pursuing a broader approach in the application of artificial intelligence. In collaboration with industry and start-ups in the Munich cluster, it is focusing on three key areas:
"The future of health" – how can older people be supported by robotics and artificial intelligence (Geriatronics)?
"The future of work" – what can collectively learning and safe robot assistants achieve in the work process?
"The future of mobility" – what can autonomous transport systems achieve?

MSRM was founded at the end of 2017 and is an integrated research centre under the umbrella of the Technical University of Munich. The aim there is no less than to develop the Munich region into a European centre for robotics and machine intelligence with partners from industry and research.

Artificial intelligence in medicine is a superb example of cross-industry innovation. New innovations are being developed by combining different technologies. The Munich start-up Inveox also demonstrates this. The company is developing an intelligent sample vessel for biopsy samples that together with an automation platform allows for samples to be processed quickly and safely in the laboratory. Inveox was also able to impress the jury at this year's Bits & Pretzels conference with its products and won the main award, the Golden Pretzel, and the Munich start-up award.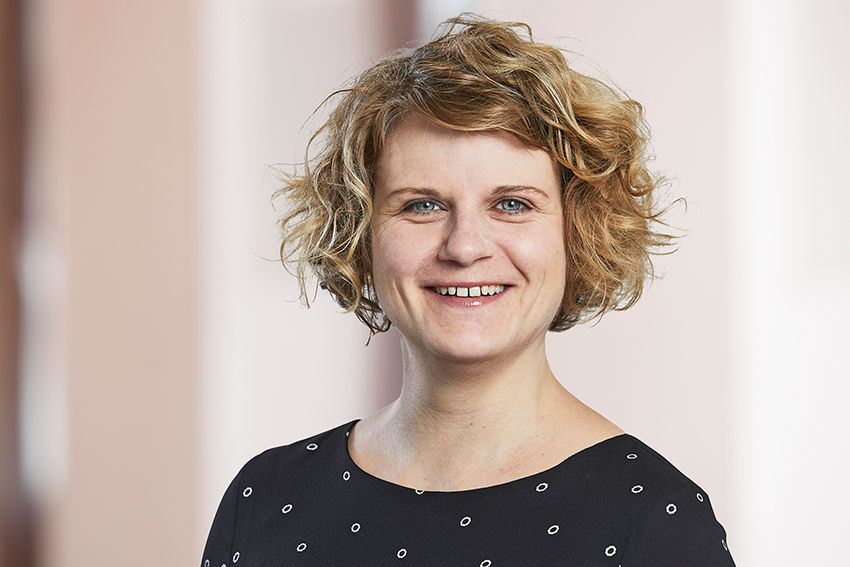 by Susanne Schierok
Head of Investor Services (acting)