Home

- 

Flea market culture in Bavaria: How odds and ends build community and sustainable consumption
www.hofflohmaerkte.de|©Simon Malik Photography
Bavarian way of life
Jul 13, 2023
Flea market culture in Bavaria: How odds and ends build community and sustainable consumption
Flea markets have always been popular in Bavaria. And given the recent trend for recycling and upcycling, they are becoming not just a marketplace for private commerce, but also part of popular culture. Come take a tour with us!
Shopping at flea markets is the most sustainable way to buy something: second-hand fashion does not involve any production and requires no raw materials, let alone environmental toxins.
Wear and tear on the environment is slowed down and fewer labour inputs are needed.
Bavarians love flea markets because they are considered an important element for waste prevention and reuse, combining not only ecological but also economic aspects.

If you visit some of the most popular flea markets in the state, you will experience another important aspect that is fuelling the trend: it's not just good for the environment, it's also good fun. Flea markets are a way to meet new people and connect through shared interests. As you will see, bargaining is a great way to strike up a conversation and even make new friends.
So here is our round-up of not-to-be missed events all over Bavaria.
"Classic" flea markets: Treasure hunting all over the state

Trempelmarkt in the famous city of Nuremberg attracts about 200,000 visitors each year (next date: 8-9 September 2023) to the historic streets of the old town. A particular highlight is the night market on Friday evenings which runs until midnight.
Flea markets are also popular in Middle Franconia. In Schwabach, the city centre is transformed once a year into a huge flea market with around 450 exhibitors. Many items are old and second-hand, but a lot of new things can also be found at the largest flea market in Lower Franconia in Würzburg.
The largest "classic" flea market is the one on the Theresienwiese in Munich, measuring 80,000 square meters and featuring over 2,000 exhibitors.
In addition to the traditional flea markets, there are also speciality flea markets, for girls, kids or specific types of vintage goods. These are primarily popular with the younger target group.
Google to find a flea market close to you or visit this "Flohmarktratgeber" (flea market guide).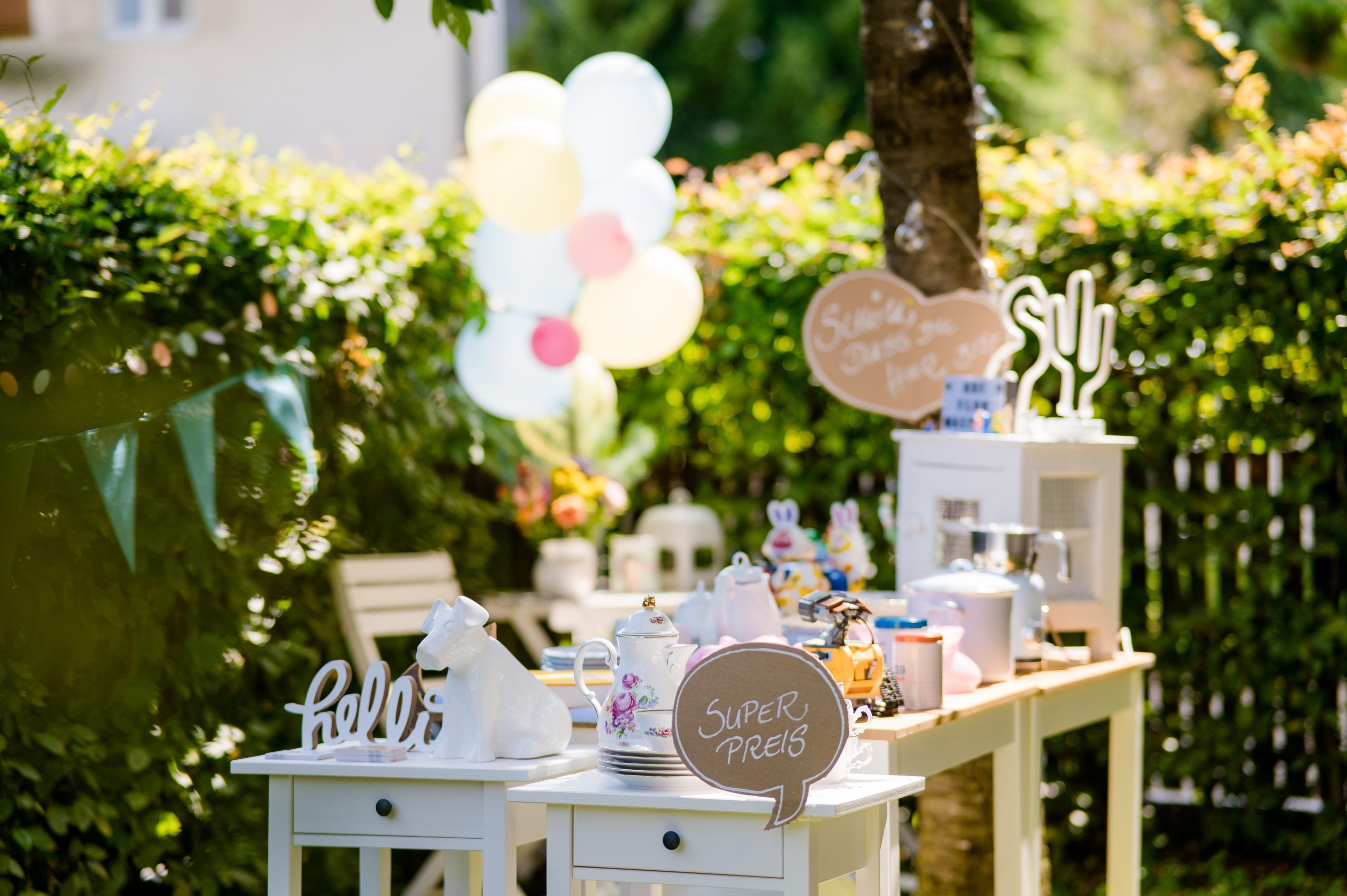 www.hofflohmaerkte.de|© Simon Malik Photography
Local flea markets or Hofflohmärkte: Neighbourhood nostalgia and sustainability
A new and increasingly popular type of flea market is the so-called Hofflohmarkt, comparable to yard sales in the United States. In the larger Bavarian cities, the Hofflohmärkte have been attracting a cult following for years now. Typically, each city neighbourhood picks a different weekend and neighbours spread their wares in front or back yards or courtyards and welcome not just neighbours, but visitors from near and far.
The Hofflohmarkt is typically a joint community project. Residents of a building or apartment block join forces to make their Hofflohmarkt a commercial and social success. Taking part means being a helpful neighbour and living sustainably, while also offering an opportunity to socialise casually.
"As an independent entrepreneur I have always been involved in supporting neighborhoods, their local businesses, culture and hospitality. Neighborhoods have always been important to me. They enable a way of living together that is lively, diverse and authentic. Combining community, sustainability and a love for each neighborhood's particular character is at the heart of the "Hofflohmarkt" movement."
www.hofflohmaerkte.de|© Simon Malik Photography
Detailed interview with Rene Götz, the founder of Hofflohmärkte
minus
What motivated you to found this initiative? Was there a crucial factor?

As a solo entrepreneur, I have been involved in the city's neighbourhoods, local shops, culture and gastronomy for over 20 years. The different neighbourhoods have always been close to my heart. They represent a lively, colourful and individual coexistence in the big city. To me, the combination of community, sustainability and the love of one's neighbourhood are the perfect mix for multi-faceted participatory projects like yard sales, or Hofflohmärkte in German.

Thanks to numerous discussions with shop owners, creative people and local activists, many ideas and projects have already been implemented together. The idea for a yard sale or several yard sales came up at an evening meeting. Some people had already heard of an individual yard sale in their neighbourhood or even the original idea from America. This is where community flea markets have sprung up in people's front yards or garages - known as garage and yard sales. There have been individual yard sales for decades. What was new was the combination of several yard sales in the neighbourhood and the merger of different neighbourhoods on different dates as the familiar series.

The website www.hofflohmaerkte.de and the associated local city websites, such as www.hofflohmaerkte-muenchen.de or www.hofflohmaerkte-wuerzburg.de provide a major information platform for neighbours and visitors.

The idea for community yard sales started over 15 years ago in a few neighbourhoods. Year by year, the idea has grown robustly into other neighbourhoods. In 2015, I then moved on to other cities, such as Cologne, Stuttgart, Frankfurt, Mannheim and almost 40 other towns and cities. As of today, yard sales via www.hofflohmaerkte.de are held in 300 different neighbourhoods and districts all over Germany.

How have the visitors and/or exhibitors changed in recent years? Have you also noticed a trend among the younger generation towards a sustainable lifestyle?

What was still an insider tip in the early years and required a lot of explanation and communication is now already a traditional event for many people and an indispensable part of city life. The popular idea has been learned. The motivations are different. Of course, some of the neighbours want to sell their old favourites and visitors want to "hunt" for bargains. Other residents attend once a year mainly for the community and the great conversations. In many places, a yard sale is held on a particular day for all of the residents in a particular building, with a party in the courtyard or garden. And some visitors take advantage of the day to discover new corners of the neighbourhood or the city. Normally, you always walk your usual routes to work or to family and friends. Yard sales allow you to explore new areas, streets, yards and gardens with positive cause.

We weren't able to only detect a clear trend among younger generations - rather a motivation spanning the whole of society. The yard sales were and are always colourful and intergenerational. Anyone is welcome.

We have certainly been able to raise many people's awareness of selling or giving away their old favourite items rather than throwing them away. We do not see sustainability as a lifestyle, but as a kind of contribution to more environmental protection for us and future generations.
How do you think yard sales will develop in the next few years? Are they more likely to increase or decrease?

Many yard sale dates and neighbourhoods have already been established and very popular. In Munich we have a "healthy" rotation of yards. New yards are added all the time, while others may take a one-year break. We are having lots of success in some neighbourhoods with over 200 yards, even in some smaller neighbourhoods – our Friday evening dates are also in high demand with up to 100 yards.

And yes - of course there are also neighbourhoods where yard sales still have a lot of new potential. This is something we work on every day with the involvement of the neighbourhoods - e.g. with the neighbourhood management, citizens' associations, initiatives or people who want to contribute something positive for their neighbourhood.

In Munich, scheduling has meanwhile become very difficult. With over 50 quarters, unfortunately there are not enough open dates to accommodate everyone. The desire for more neighbourhoods in Munich, the surrounding area, as well as in Bavaria as a whole, is continuously high.

We still regularly launch in new cities and have a long wish list of neighbourhoods without yard sales. In neighbourhoods where involvement is waning, we take a break for a while to get going again sooner or later with new momentum.

You already went to flea markets when you were a little boy. What do you enjoy most about yard sales? Or at least from the perspective of a visitor
My parents took me to flea markets for many reasons. We had to live frugally and were therefore grateful for the occasional bargain at the city's flea markets. For me as a child, it was always a special experience because there were so many beautiful things and because I always found the hustle and bustle at the markets exciting and entertaining.

Even after so many years, I love yard sales and flea markets of all kinds. You always discover something new - special one-offs or fascinating precious objects. Some old favourites remind you of your own childhood and make for an exciting "real-life" journey back in time.

It is also wonderful to see new yards or gardens that have never been involved before and are now opening their gates especially for the yard sales. There is a unique charm to the various courtyards and private gardens. There is usually a very warm, happy and familiar atmosphere. Specific architectural features, interesting facts about local history or a beautiful green oasis with lots of trees, plants and flower beds make it seem a bit like a holiday in a little oasis.

Yard sales are therefore a big and colourful grab bag for a communal and sustainable sense of togetherness.Many different and decentralised yard sales create a colourful, diverse flea market experience throughout the neighbourhood. Not only can you pick up a bargain or two, but you can also discover the city and its neighbourhood from a side that would otherwise remain closed to you. Each quarter delights with its own character and the charm of the people who live there. It allows you to get to know the city off the beaten path, away from well-known sites and tourist attractions.
Many different and decentralised yard sales create a colourful, diverse flea market experience throughout the neighbourhood. Not only can you pick up a bargain or two, but you can also discover the city and its neighbourhood from a side that would otherwise remain closed to you. Each quarter delights with its own character and the charm of the people who live there. It allows you to get to know the city off the beaten path, away from well-known sites and tourist attractions.
Hofflohmärkte are, as a consequence, also a great community-building event.
The original idea comes from America, by the way.
Garage or yard sales were held there even before the 1970s. Neighbouring residents got together to sell things in their yards or driveways. In older TV series such as "Golden Girls" (1990), garage sales were featured in some episodes. The concept was subsequently taken up in the 2000s in several Munich neighbourhoods and streets. Many neighbourhoods began with 10 to 40 participating yards and now have grown significantly, delighting several thousand visitors with up to 300 participating yards and gardens.

Flea market season

Hofflohmärkte are now widespread throughout Germany with 500 dates annually. In Bavaria, they take place in Munich, Regensburg, Planegg, and Würzburg, among other places. Flea market season begins at the end of April and lasts until October. Find dates and locations here.
A visit to a flea market in Bavaria has become a real experience. Unusual locations, live music, DJs, food and drink, and a relaxed atmosphere characterise the markets nowadays.
Are you interested in more sustainable leisure activities in Bavaria? Then take a look here and discover six exciting holiday ideas for eco-travelers.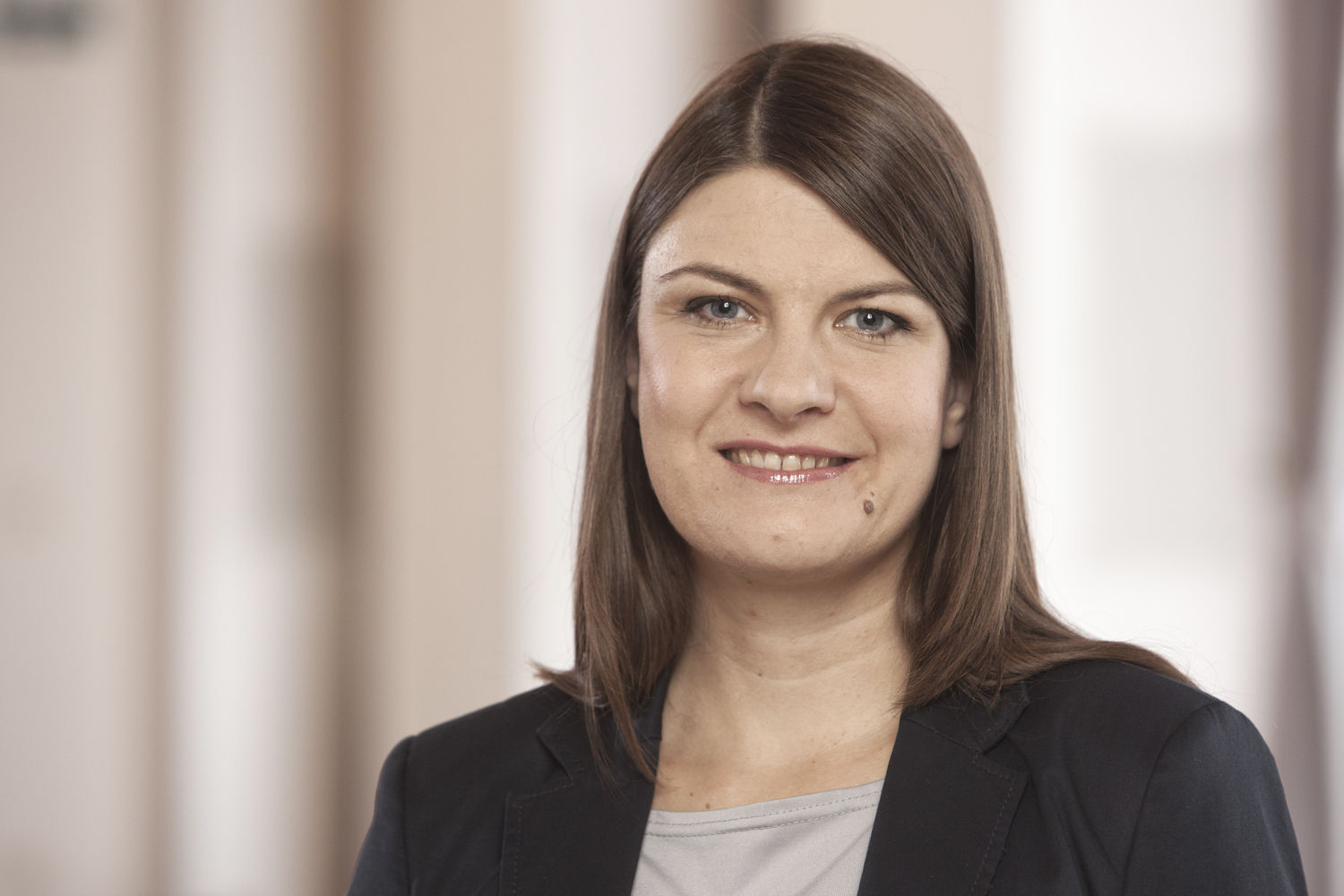 by Alexandra Schmidhuber
Marketing & Communication