Home

- 

Working together for success: co-working in Bavaria
Investor`s choice
Jun 19, 2019
Working together for success: co-working in Bavaria
A recent study by the commercial real estate consulting firm Cushman & Wakefield confirms Munich's special nationwide status as a co-working hotspot in Germany and as a showcase location in Europe. The main reason for this is the impressive infrastructure, which makes Bavaria attractive for start-ups and investors away from the state capital too. About the advantages of the co-working concept and the opportunities it offers everyone involved. We have also compiled an interactive map with all the relevant co-working offices in Bavaria for you.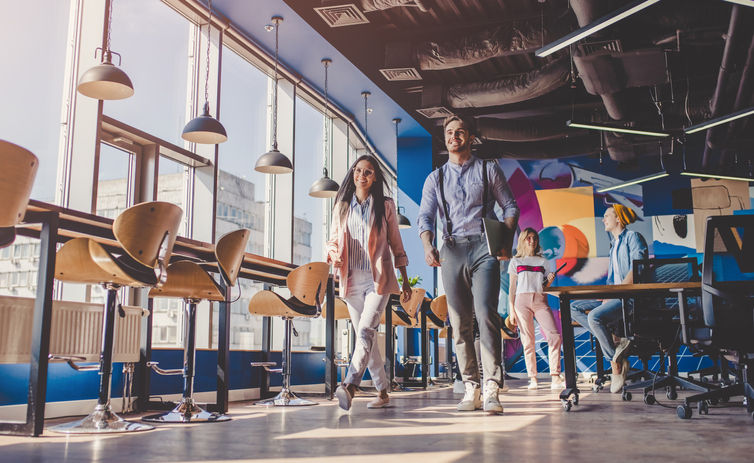 The current study ranked Munich sixth in its European Co-Working Hotspot Index. As a result, the Bavarian state capital is the leading city in Europe and, above all, in Germany. "The European Co-Working Hotspot Index is simple: a ranking of major European cities based on a weighting of elements such as scaling, business environment, people and catalyst factors," explain the initiators. The study therefore emphasises Bavaria's enormous locational advantage over all other German cities: the specialists and all the relevant technology companies that are often lacking elsewhere can be found here.
Click on the interactive map below to find out more about the co-working spaces in Bavaria:
Bavaria's policy promotes start-up and co-working culture

The fact that Bavaria is booming as a start-up and co-working location is currently confirmed by the example of Augsburg, where a new co-working space was recently opened. With roots-Co-Working, the Digitale Zentrum Schwaben – and thus indirectly Bavaria – is further expanding the location into one of the most important start-up hotspots in the federal state: the Digitale Zentrum Schwaben (DZ.S) is funded by the Bavarian State Ministry of Economic Affairs, Regional Development and Energy and this is not the only fact that shows how important its start-up culture is to Bavaria. The digital start-up centres in Bavaria (DGZ) lso offer numerous interesting offers for start-ups as well as co-working spaces, thus strengthening Bavaria's position as an important start-up state. In addition to the 12 start-up centres that currently exist, seven more are to be built in the near future throughout Bavaria, including specialisations in drone technology and big data. This clearly shows that innovation and co-working obviously go hand in hand today.
Shared offices are essential today to establish and maintain a start-up scene and are therefore trendy throughout Germany, but above all in Bavaria too. In 2017, 200,000 square metres of office space were rented by corresponding service providers in the seven largest German cities alone – Berlin, Hamburg, Munich, Cologne, Frankfurt am Main, Stuttgart and Düsseldorf. Munich already has 213,000 square metres of so-called flex office space, with this figure continuing to rise. The huge interest is probably mainly due to the fact that co-working spaces offer a good deal of advantages for those involved. Whether it's a desk or whole office: anyone who rents space is not just buying the promise of a good working infrastructure but above all the hope of useful synergies that may arise in such an environment.
Of course, this doesn't just apply to the self-employed and start-ups, but also to investors. Like the start-ups, they benefit from the community that comes together here. Co-working is therefore an attractive model not just but especially for anyone coming from abroad. Nowhere else is it so easy to build a network – special networking events by many providers also contribute to an open culture. Added to this is the flexibility resulting from the co-working concept: anyone who wants to change cities at short notice can do so easily. The risk remains so minimal without having to forego a complete, fully functioning office infrastructure in a prime location.

Michael Schmutzer, CEO of the Design Offices, co-working provider, which operates in Nuremberg and Munich, underlines the advantages of the co-working concept: "It is important that our customers feel comfortable and can dedicate themselves fully to their work. Which is why for us, the perfect workplace includes service in addition to functionality and design. All these aspects have a positive effect on work performance and motivation. And because we know how important mobility is, we also offer real added value here with our own bicycles, which can be used free of charge."

The advantages of co-working spaces at a glance:
Networking opportunities
Infrastructure and equipment
Cost savings
Inner city location
Flexibility

Given these numerous advantages, it is no coincidence that Invest in Bavaria's "Ois Easy" start-up landing package also includes a free office space in a co-working environment. Other components are, for example, coaching, support with administrative formalities and access to our extensive network.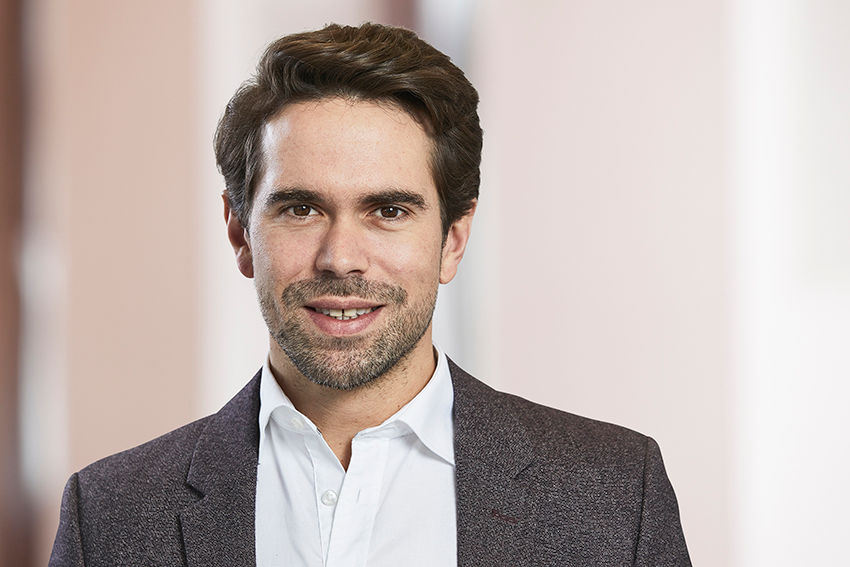 by Julian Hechler
Marketing & Communication