Home

- 

A close look at Bavaria's regions: Upper Palatinate – Bavaria's powerhouse
Upper Palatinate
Sep 07, 2018
A close look at Bavaria's regions: Upper Palatinate – Bavaria's powerhouse
Bavaria's economic output is shouldered by many. Each of the seven administrative districts does its bit and has its own focuses. Having visited Central Franconia last time, we going to take a look around Upper Palatinate this time, one of Bavaria's strongest growing economic regions.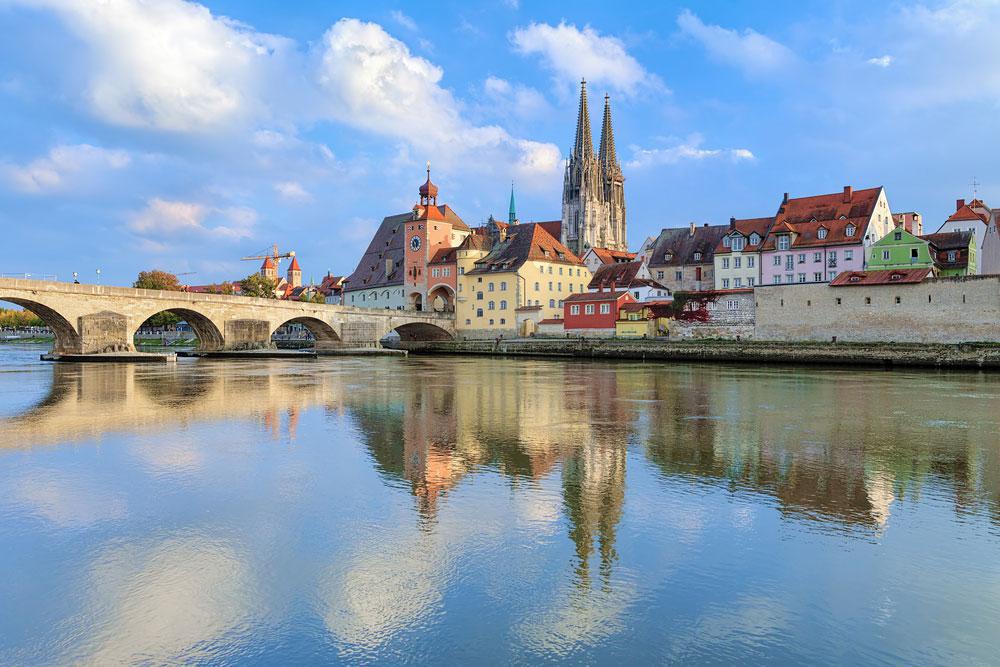 As measured by the gross domestic product, the Upper Palatinate administrative district is one of the more wealthier regions in the EU with an index of 130. (EU27: 100, Germany: 123). SMEs shape the Upper Palatinate economy – including hidden champions too. Industrial structures can mainly be found in the Greater Regensburg area who economy has developed extremely dynamically over the last 30 years. It's hardly surprising that Upper Palatinate's regional capital was ranked in a very good seventh place in the "Growth and Jobs" category in the 2018 Focus City Ranking. 401 German administrative districts and cities were analysed using 21 individual indicators in the ranking. Many other companies besides BMW, Krones AG, Infineon and Continental produce in and around Regensburg. The city is also the second strongest biotechnology location in Bavaria and the fifth strongest in the country.

In the heart of Europe

Eastern Bavaria has become an important economic hub with the EU eastward expansion. The Upper Palatinate's former peripheral position has been turned into a top location in the heart of Europe as part of the Danube-Vltava (EDM) European region. Six other partner regions belong to the trilateral consortium alongside Upper Palatinate: Upper Austria, Lower Austria's Mostviertel and Waldviertel, Lower Bavaria with the Altötting district and the Czech districts of Pilsen, Southern Bohemia and Vysočina.

Besides its good location in the heart of Europe, the relatively cheap commercial premises are also a major advantage of the Upper Palatinate as a business location. The "Das Plus der Oberpfalz" initiative was started to make the search for suitable properties easier. Besides a commercial premises search portal, you can also find advice about the Upper Palatinate location there.
With an export ratio of 56.9 percent the Upper Palatinate economy has a presence all over the world and is extremely successful.

Higher education landscape

The universities in the region have an important influence on the innovation happening in the Upper Palatinate: On the one hand they provide education for the professionals of tomorrow and on the other hand they are important business cooperation partners for research and development.

University of Regensburg
The renowned centre of university research and teaching has an internationally high-profile focus on the humanities, social sciences, natural sciences and medicine.
Ostbayerische Technische Hochschule Regensburg
The university of applied sciences cooperates with regional industry a great deal and offers numerous dual courses of study. With eight faculties and 43 courses, the OTH Regensburg is one of Germany's largest universities of applied sciences.
Ostbayerische Technische Hochschule Amberg-Weiden
The university of applied sciences cooperates with OTH Regensburg and is one of the newer universities of applied sciences in Bavaria. It offers modern courses, for example Industry 4.0 Computer Sciences or Mechatronics & Digital Automation.
Deggendorf Institute of Technology's Technology Campus Cham
Research, development and teaching in the fields of mechatronic systems, robotics, sensor technology and automation are combined into one concept at Technology Campus Cham. Interest companies have access to a laboratory for research, among other things.
Hochschule für angewandtes Management's Neumarkt Campus
The university for applied management is represented with campuses throughout Germany and focuses on part-time and practice-based courses of study. At the Neumarkt Campus the focus is on business administration, Bachelor and Master courses of study with an industry focus on construction management and the real estate sector are being offered from the 2018/19 winter semester onwards.
OTH Regensburg and TH Deggendorf's Parsberg-Lupburg Technology Campus
A technology centre for material innovation with a focus on modern materials and their processing in digitalised production environments is being built in cooperation with the State of Bavaria, the Neumarkt district, Parsberg town and Lupburg market town. The construction of the campus is expected to be completed in mid-2019.
Technology and start-up centres

A whole range of start-up centres in the Upper Palatinate offer start-ups and young companies easier start-up conditions, help in the search for a location and put them in touch with important contacts.

There are other regional start-up centres too, for example:
Gründerzentrum Grafenwöhr-Eschenbach-Pressath
Networks & technology clusters

Regional networks pool their strengths and support their members with the transfer of technology and knowledge. The people of Regensburg in particular initiate and organise projects together and raise profiles. For example in …

The BioTech future cluster at BioPark
BioPark offers high-quality laboratory, office and storage space from companies in the life sciences sector over an area of 18,000 m².
IT future cluster
The IT industry provides ten percent of all jobs in Regensburg. That's roughly 11,000 employees at 300 IT companies.
Optics and sensor technology future cluster
50 members from industry and business form a technology network to promote innovation and further develop expertise in sensor technology. As a result, Osram, the light bulb producer, announced at the start of 2018 that it wanted to invest approx. EUR 500 million in its Regensburg site in the next few years.
Electromobility future cluster
Members of the electromobility future cluster have been working on projects with key focuses on vehicles, intelligent charging technology and intelligent energy supply since 2011.

The Upper Palatinate location has even more to offer: whether it's hiking in the Upper Palatinate Forest, swimming or paddle boarding on one of the many rivers and lakes or the culture on offer in Regensburg – the quality of recreation is fantastic. The fact that UNSECO has also added Regensburg's old town to its World Heritage Site list also reflects this. It's only the Upper Palatinate dialect that poses a real challenge for new arrivals, which can be perceived by non-German speakers as a kind of barking, among other things. In return though you can get to know the locals easily thanks to a special custom in the region: special beer called Zoigl has been brewed in private houses there since the 14th century. The highlight: in many places private living rooms are quickly turned into pubs to enjoy Zoigl once a month. You can tell whether beer is being served by the Zoigl star that is attached to the house fronts.

Zoigl – a centuries' old customer in the Upper Palatinate:
Visit the Lower Franconia and Upper Franconia regions with us and get to know their business side.

Do you want to find out more about the Bavarian regions? Then get in touch with us!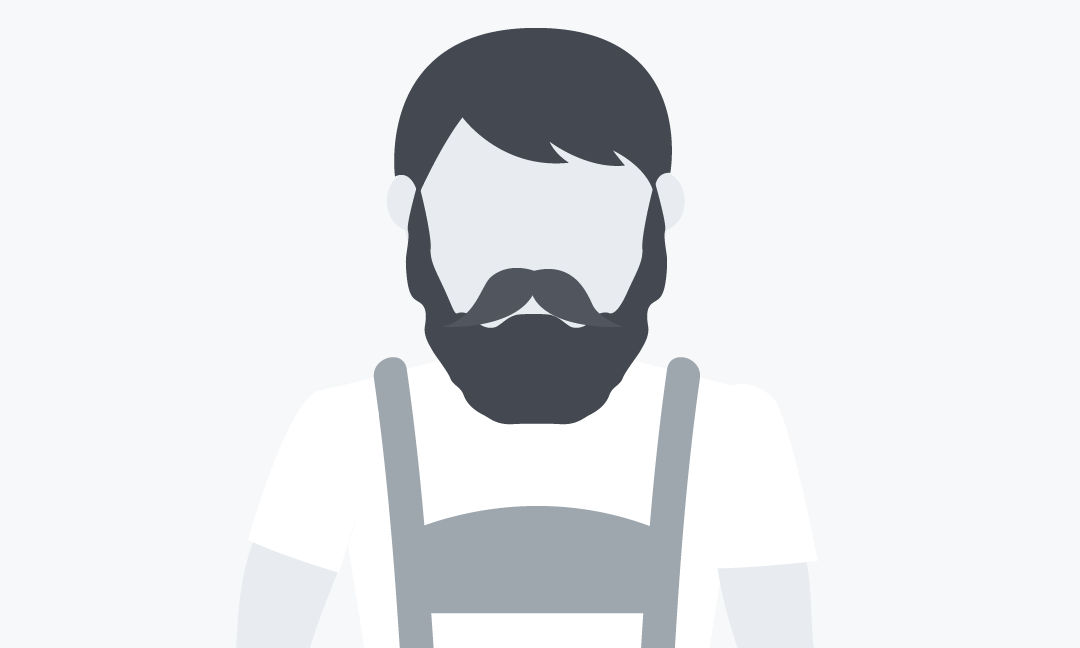 by Stefan Günther
Investor Services Energy Technology | Commercial sites