Home

- 

A close look at Bavaria's regions: Lower Bavaria flying high
Lower Bavaria
Dec 06, 2018
A close look at Bavaria's regions: Lower Bavaria flying high
Bavaria's economic successes are as diverse as its regions. What conditions have to be met for companies to settle in a specific region and succeed there? In search for answers to this question, we ended up in Lower Bavaria this time.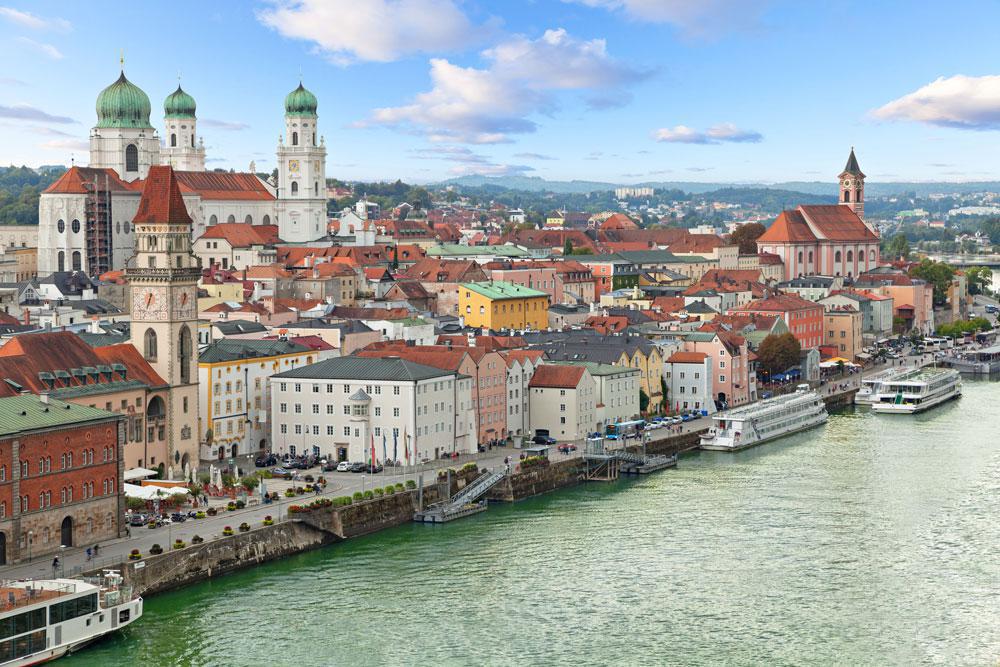 Innovation has always been at home in Lower Bavaria. It's therefore hardly surprising that the Goggomobil, a small car for four people, was invented in the Lower Bavarian town of Dingolfing. Between 1955 and 1969, at least 285,000 of them were built before BMW took over the company to build their own factory there. Today, it is BMW itself that repeatedly provides innovations in Lower Bavaria that emanate across the entire automotive industry. The plant in Dingolfing with its 17,500 employees and 340,000 cars built per year is not only the largest BMW site in Europe but also one of the innovation drivers in the automotive sector both within the company and across the industry.

Models students by Bavarian comparison

High economic growth and record levels of employment characterise the location. The Lower Bavarian figures are above the already high Bavarian national average. A strong industrial base and innovative retail, tourism and service companies have contributed significantly to this good development. A whole range of different goods is produced in Lower Bavaria: top-class cars, innovative drive technology, electronics and mechanical engineering products and . The location's attraction is also due to it being situated in the heart of Europe next door to Austria and the Czech Republic. The export industry benefits from this in a special way: almost half the goods produced in Lower Bavaria are purchased by customers abroad. Straubing is the logistical bridgehead for the new European "Danube area" macro-region. With cargo handling of 4 million tonnes per annum, the Hafen Straubing-Sand is the most efficient freight centre in Lower Bavaria.

The Lower Bavarian economic structure

Anyone who looks at the Lower Bavarian economic miracle can not ignore BMW. The car manufacturer is not just the largest employer in the region by far, it is also an important client for many small and medium-sized companies in the supply industry. For example, SLE-Elektronic from Grafenau supplies BMW with machines that clean, oil, de-oil or coat components during ongoing production. In addition, there are local founders, like Thomas-Krenn, who are driving economic growth. The hidden champion from the Bavarian Forest builds individually configured computer servers for large and small customers throughout Europe. Its customer base includes many DAX companies, and even industry giants such as Dell or Lenovo are losing market shares to the SME from Freyung.

The Lower Bavarian universities

In Lower Bavaria, there are three higher education institutions that are available for a variety of collaborations as well as to transfer knowledge and technology with the regional economy:
For example, as part of the Technik Plus initiative, the University of Passau has set up a Transfer Centre with the three pillars of knowledge transfer, continuing education and start-up support. The Transfer Centre aims to build a bridge between science and industry by transforming scientific and technological knowledge into economic viability.
The Deggendorf Institute of Technology has developed interdisciplinary profiles for application-oriented research. Scientific findings on new marketable products, processes and services are implemented. The Institute for Business Start-Ups and Entrepreneurship is based at the Campus Schloss Mariakirchen, among other things. Other, partly planned, locations are situated in Teinach, Spiegelau, Grafenau, Freyung, Landau a.d. Isar, Pfarrkirchen and Hutthurm.
In addition to numerous courses of study, Landshut University of Applied Sciences offers a wide range of partnership opportunities for companies through its Technology Centres. These include the Technology Centre for Production and Logistics Systems, the Centre of Excellence for Lightweight Design and the Automotive Competence Centre. In addition, three clusters have established themselves as competence networks at the university: the Cluster for Lightweight Design, the Cluster for Microsystems Technology and Cluster for Medical Technology. Other technology centres are located in Dingolfing and Ruhstorf a.d. Rott.
The Technical University of Munich also has a Campus for Biotechnology and Sustainability in Straubing.

The Gründerzentrum Digitalisierung Niederbayern (GZDN)

The Gründerzentrum Digitalisierung Niederbayern is a collaborative concept between the three Lower Bavarian university locations Passau (INN.KUBATOR), Landshut (LINK) und Deggendorf (ITC1). Together, the three locations will provide a high-quality infrastructure for start-ups in the area of digitisation as well as a sustainable network with a strong appeal throughout Bavaria for founders and established companies.
The INN.CUBATOR PASSAU helps start-ups to establish a strong presence to create leading international digital technology companies. Interested parties are put in touch with the respective network partners for this purpose.
LINK, the Landshut start-up centre, is an important contact point for start-ups, founders and creative people from the region. It offers coaching, consulting, matching opportunities and networking.
ITC1 Deggendorf: At the Innovation and Technology Campus Deggendorf (ITC1), entrepreneurs and start-ups who want to settle in Deggendorf and the surrounding area are offered support in the form of a regular consultation day.
There are other start-up centres in Straubing and Waldkirchen.

Outstanding start-ups from the region

Lower Bavaria therefore offers the best conditions for a lively start-up scene. One good example of this is wuidi GmbH, whose app warns of increased wildlife accident risk, thus helping to prevent wildlife accidents. The whole thing is based on the WilDa research project by BMVI in cooperation with the Deggendorf Institute of Technology. The app was awarded the German Mobility Award by the Federal Ministry of Transport. The Lower Bavarian mypaketkasten is also an award winner. With their parcel boxes for online shoppers, the founders took 3rd place in the 2017 Business Plan Competition. From the year 2013 but still worth mentioning is the aquaba project. Back then, Raphael Wagensonner, a student of Environmental Engineering at Deggendorf Institute of Technology, won the final of the "Mehr Wasser Wettbewerb" competition with his floating desalination plant.
Beyond all the economic success, it shouldn't be forgotten that Lower Bavaria's agriculture also has many records to offer. For example, the region is home to Europe's largest gherkin farming area, which are harvested from the fields every year using the famous "cucumber flyers".
Visit the and regions with us too and get to know their business side.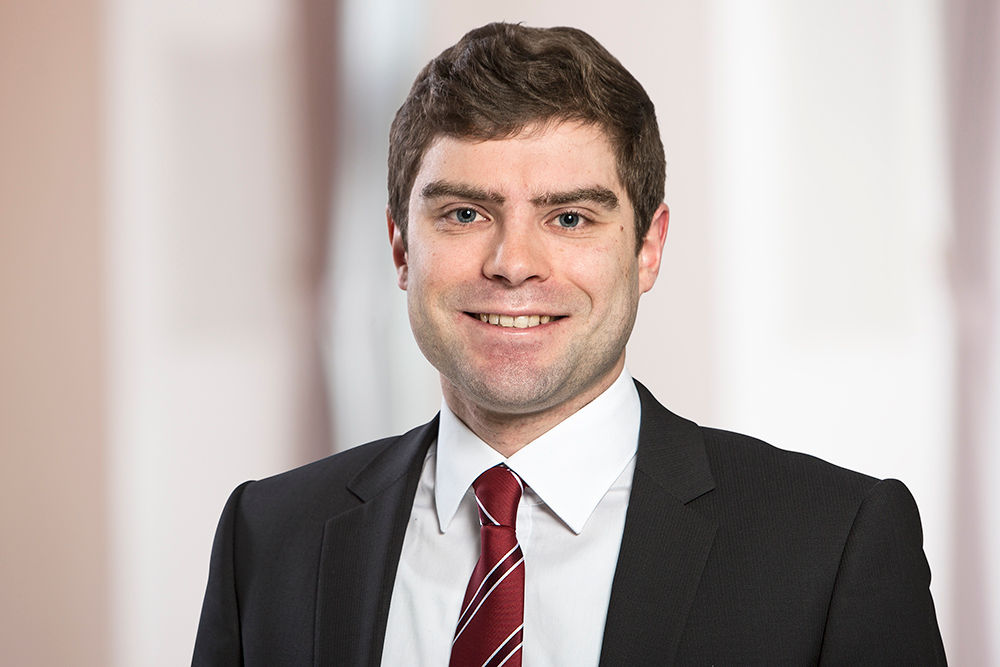 by Stephen Siering
Head of Regional Projects