Home

- 

Venture capital in Bavaria – players and contact points in Bavaria
Businessplan
May 14, 2021
Venture capital in Bavaria – players and contact points in Bavaria
The extensive network of universities and research institutes throughout Bavaria provides an ideal breeding ground for new ideas and concepts. More and more companies are emerging in response to specific gaps in the market, while other players offer innovative solutions to existing problems. But even a perfect concept fails, especially in the early stages of implementation, when there is a lack of capital. Bavaria is fortunately home to a large number of venture capital companies. Get to know regional and international players and contact points in this article.
How young companies establish contact with venture capitalists

The number of venture capital (VC) providers in Bavaria is large and covers a wide range of industries. This means that for every founder there is a corresponding potential partner for venture capital – the more important question is therefore how to establish contact with them. Not only is well-developed analysis and an introduction important for this first contact between venture capitalists and start-ups, but strong networking in particular. VCs receive a large number of requests but have little time to review them. Priority is therefore given to companies presented by the investors' partners and other venture capital firms. The recommendation through a mutual contact coupled with a convincing presentation are the first step towards venture capital financing. Trade fairs and events are highly recommended to find the right partners for investment capital, in addition to personal networks.

VentureCon International: Venture Capital from Bavaria and all over Europe

One such event is VentureCon, an investor conference hosted by BayStartUP that networks VCs with tech and digital start-ups. Investors and founders from all over Germany and Europe will come together at this virtual fair on 18 May 2021. Young companies present themselves on the digital pitch stage to prove that there is a demand for their product on the international market and that external growth financing is promising.
The virtual event enables digital networking and already the first personal exchange between VCs and start-ups. Renowned players from the capital market scene attend the event and provide exciting ideas, including for example:


BayStartUP financing network links companies with the capital market

VentureCon is hosted by BayStartUP, the network for start-ups, investors and industry funded by the Bavarian Ministry of Economic Affairs. As the most important contact point for venture capital in Bavaria, BayStartUP supports innovative companies in their search for investment for start-up and development capital. The networking of promising start-ups with business and investor contacts is paying off: the investor network based in Nuremberg and Munich has brokered over 263 million euros in venture capital from investors to mature business ideas since 2015.

Companies also benefit from targeted assistance in the search for capital from BayStartUP. Investor matching helps find the right investor, financing coaching provides sound preparation for the discussion with the VC and the expanded network enables direct contact with investors. To apply to the BayStartUP Investor Network, the following requirements must be met:

The company has an innovative business model with growth potential

It has a competent management team

It can present a first draft for the business plan or the pitch deck

Venture capital in Bavaria also for founders from abroad

It is not only founders from Bavaria that are successful in their search for the right investor – companies from abroad that have settled in Bavaria are often beneficiaries of the VC market in Bavaria too.

The tech start-up Tiliter from Australia was able to find new investors by participating in the "Ois Easy" soft landing package and with the support of BayStartUP. Their technology allows products without bar codes to be recognised using artificial intelligence. The simple plug-and-play upgrade for existing cash registers makes retailing much more efficient and environmentally friendly. An expansion to other areas of use is already planned, including applications in industry.
Similarly, the Indian InsurTech company BlinkIN was able to grow in Bavaria. It settled at the Hub Munich in WERK 1 and has been extremely successful ever since. The digital platform, which greatly simplifies business customer service with AI and video-assisted support, is key to the company's success. BlinkIN aims to improve customer service by offering automated advice and solutions through its applications.
Both start-ups were able to open a successful branch in Bavaria thanks to the Ois Easy Start-up Paket offered by Invest in Bavaria. This offer is free of charge and individually tailored to the company to achieve the greatest possible success. Benefits also include business plan coaching with BayStartUP and placement at one of Bavaria's . Many other companies were given a smooth start in Bavaria thanks to the targeted support of the . Interested tech start-ups can apply to participate in the Ois Easy package at any time.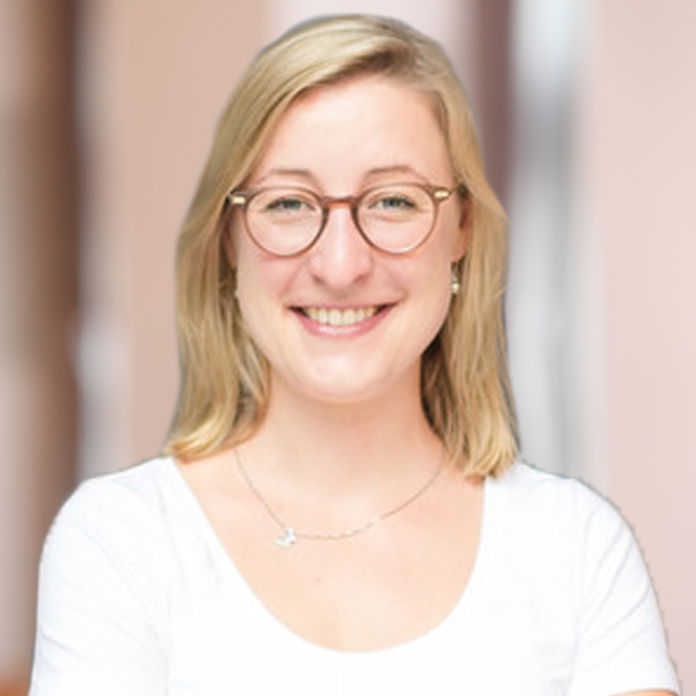 by Katinka Uppendahl
Investor Services Life Sciences