Home

- 

Unicorn start-ups in Bavaria: number of unicorns on the rise
Unicorn start-ups in Bavaria: number of unicorns on the rise
Unicorn companies are young start-ups that have reached a valuation of one billion US dollars. These kinds of success stories are often set in the USA – but the list of unicorns is also growing in Bavaria. Which Bavarian unicorn start-ups are there at the moment? Which companies have been allowed to adorn themselves with this title in the past and which have the potential to become a unicorn in the near future?
The current unicorn companies in Bavaria

The list of Bavarian unicorn companies has grown considerably in recent years. At the start of June, the neo-broker Scalable Capital exceeded the minimum market valuation of one billion dollars after a successful Series E round of financing, making it the youngest unicorn company in Bavaria. At the start of the year, HR start-up Personio did just that after a successful fourth round of funding. An overview of Bavarian start-ups with Unicorn status:

Scalable Capital: After its latest round of funding, the FinTech start-up founded in Munich in 2014 is valued at 1.4 billion dollars. The online platform, which was officially launched in 2016, currently allows almost 300,000 users to trade shares, ETFs and funds.

Personio: The software company based in Munich was founded in 2014 and develops a digital solution to facilitate HR processes for small and medium-sized enterprises.
Celonis: The process mining start-up grew into a unicorn in 2018 after an investment of USD 50 million. Since June of this year, Celonis has been valued at over $10 billion, making it a decacorn. The company helps its customers understand operational processes better and optimise them. With Lilium, it is one of the unicorns that emerged from the Technical University of Munich (TUM).

Flix Mobility: The continuing success of FlixBus is now becoming apparent throughout Europe. However, for the founders Jochen Engert, Daniel Krauss and André Schwämmlein everything started in Munich. Investors injected EUR 283 million into the travel agent in 2016, turning FlixBus into another Bavarian unicorn start-up.

NuCom Group: Founded in 2017, NuCom Group is an umbrella company in Munich that focuses on bundling national and international online retail companies. The company was able to achieve unicorn status as early as the following year. The shareholders are ProSiebenSat. 1 Media SE and the financial investor General Atlantic. Exact sums are not given, but General Atlantic's investment stake is estimated to be around USD 2 billion in the first year alone.

Former unicorn start-ups from Bavaria

The title of a unicorn company brings with it a certain prestige, but start-ups can lose this categorisation again – for example after an IPO or exit. However, this does not have to mean a lack of success, as the following former unicorn companies from Bavaria show:

Check24: The corporate group was founded in 1999 and was able to achieve long-term success with the idea of a price comparison portal for various areas such as shopping, insurance and energy.

Scout24: The successful operation of a large number of online marketplaces in various sectors made Scout24, founded in 1998, a unicorn in Bavaria. However, it lost that status in 2015 when it went public. The value at the time was EUR 3.2 billion.

zooplus: The pet shop posted a market capitalisation of more than EUR 1 billion in 2018. However, when the company went public in 2008, it was denied its official title as a unicorn, especially since its value fell below the 1 billion mark again in the meantime.
Potential future unicorn companies from Bavaria

Young companies from Bavaria bring a breath of fresh air to the German business scene. They can convince investors of their merits with innovative concepts and modern technology. These promising companies could grow into more unicorns in the near future:

EGYM: The Munich-based provider of smart fitness solutions has received USD 143 million in funding to date, USD 28 million of which came in the latest round of funding in January 2021 alone. EGYM aims to simplify looking after members at fitness or health facilities and increase the efficiency of trainers with the help of intelligent training programmes. Training equipment controlled by apps should also enable a goal-oriented workout.
Konux: Konux is a steadily growing company that provides IoT solutions for industry. It aims to improve the efficiency as well as maintenance of plants with the help of smart sensors, data fusion and AI-based analytics. The company was founded in 2014 and closed its Series C financing with USD 66 million in January 2021. Konux has been able to attract a total of almost USD 120 million in investment to date.

It will be interesting to see how these promising companies continue to develop. Who will make it to be Bavaria's next unicorn and what kind of concept, what kind of business model is behind the success? Keep up to date and follow Invest in Bavaria on Twitter and LinkedIn, to find out about the success of young companies in Bavaria and never miss any of our news again!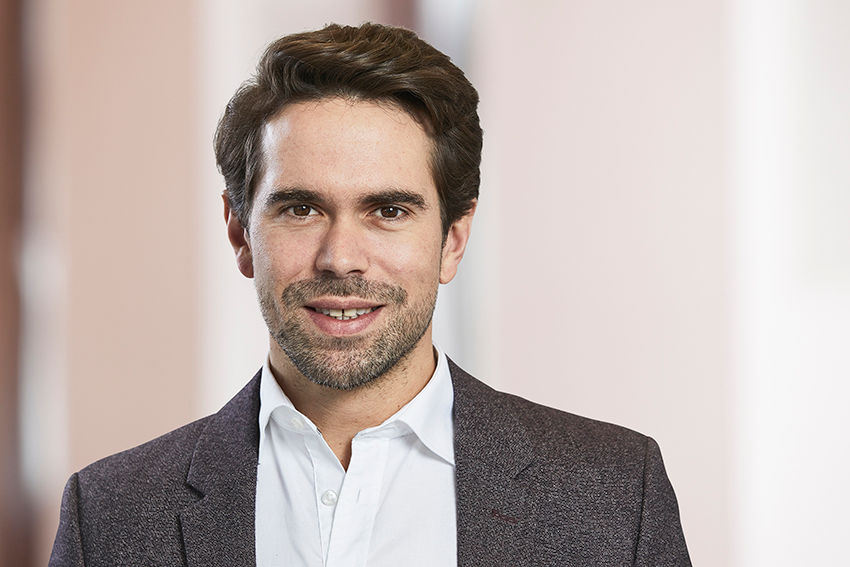 by Julian Hechler
Marketing & Communication