Home

- 

Tips for a winter holiday in Bavaria
Tips for a winter holiday in Bavaria
Bavaria doesn't just invite you to go skiing during the cold months. There are also plenty of opportunities for tobogganing, cross-country skiing, ice skating or winter hiking. Bavaria's beautiful winter landscape can be admired in many places. We give a few tips on where to experience winter in a particularly rewarding way.
Winter sports areas in Bavaria

There are opportunities to do sports in winter in almost all Bavarian regions. The choice of ski resorts alone is impressive: there are ski resorts in Upper Bavaria, in Lower Bavaria, in the Bavarian Forest and in the Upper Palatinate. There are also 36 ski lifts transporting sports enthusiasts in Upper Franconia. Swabia, Middle and Lower Franconia and the Allgäu also have their own ski resorts. Bavaria's largest and most popular ski resorts are located in the south of the state, towards the Alps, whereas small insider tips that are ideal for a day trip tend to be at home in the Franconian region. If you want to go to a skiing area in Bavaria as a beginner or with children, it is best to go to the north, whereas experienced skiers should head south for a skiing holiday. Larger ski areas are particularly suitable for the whole family, as there are ski schools where even the youngest can learn to stand safely on skis. Three of the most popular destinations for a skiing holiday in Bavaria are these three tips:
• Steinplatte/Winkelmoosalm – Waidring/Reit im Winkl
• Fellhorn/Kanzelwald – Oberstdorf/Riezlern
• Sudelfeld – Bayrischzell

Thanks to numerous cross-country ski runs, these three areas are also ideal for cross-country skiing and are considered family-friendly. Beginners and experienced skiers alike will find fun and challenges on the various slopes. Winter sports enthusiasts are free to do whatever they like here. Bavaria offers its skiers a total of about 868 km of pistes and 668 lifts to enjoy themselves in winter.

It doesn't always have to be far away

Even those who like to spare themselves long car journeys and the snow chaos in traffic in winter will get their money's worth in Bavaria. Thanks to numerous thermal spas and hiking trails, relaxation and nature are always just a stone's throw away in Bavaria. The more than 30 thermal spas invite you to relax all year round and some offer very special experiences such as snow saunas or ice baths in the natural swimming lake during the winter. The thermal spas for relaxation are at least as widespread as the winter sports and ski resorts. Three examples of the variety of thermal spas in Bavaria are:
• KissSalis Therme, Bad Kissingen
• Therme 1, Bad Füssing
• Therme Erding, Erding

The hiking trails in Bavaria leave nothing to be desired with about 567 winter hikes. In the Zugspitze area in particular, there is a great deal of nature to discover, admire and enjoy with over 100 winter hikes. No matter whether you're already an experienced winter hiker or a beginner who wants to discover a new hobby for themselves: anything is possible in Bavaria. From the Christmas forest hike to the night-time tour through snow-covered mountains, there are no limits.

Whether it's traditional or modern: winter sports in Bavaria

Traditional sports, such as curling, can also be practised in many places in Bavaria. But that's not all: if you're longing for an adrenaline rush, you can try your hand at ski jumping or give snowkiting a go. Bavaria therefore impresses with its living cultural diversity in many ways. The winter sports on offer are no exception.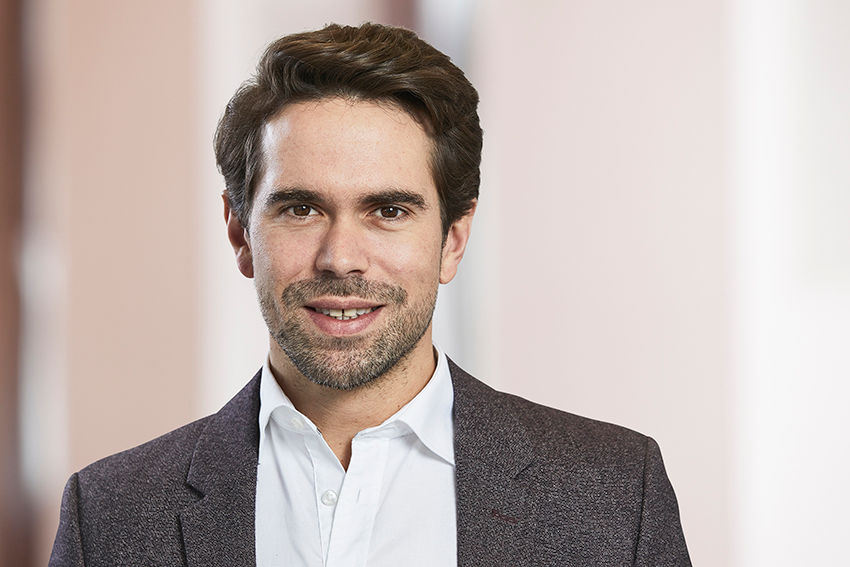 by Julian Hechler
Marketing & Communication