Home

- 

Start-up investments 2021: 1 decacorn, 6 unicorns and numerous investments in Bavaria (part 2)
Start-up investments 2021: 1 decacorn, 6 unicorns and numerous investments in Bavaria (part 2)
Despite the coronavirus crisis, many Bavarian start-ups were also able to raise substantial sums for growth and expansion in 2021. This results in a very heterogeneous overall picture of the start-ups in terms of market valuation, technology approach and industry focus. This underlines Bavaria's pioneering role as a hub for cross-industry innovation – also and especially in the start-up sector. In this mini-series, we take a look at developments in Bavaria in 2021. Today: Start-ups (Part 2)
In addition to the Bavarian scale-ups with unicorn status presented in the , there are also a number of start-ups that were able to convince investors with their innovative, sometimes disruptive, business models and technology approaches in 2021. And the success is no coincidence: for one thing, Bavaria offers a fertile B2B environment with a range of global players and medium-sized and small companies that is unique in Germany (10 of the 40 Dax corporations are based in Bavaria). Start-ups therefore not only benefit from potential customers and partners in the "immediate neighbourhood", but also in the context of numerous start-up incubators, set up by established companies, such as the BMW Startup Garage, the InsurTech Hub Munich (Allianz, Munich Re, etc.) or the WAYRA Accelerator by Telefónica.
On the other hand, Bavaria impresses as a start-up location thanks to its excellent university and research landscape. For example, the Technical University of Munich (TUM) and Ludwig Maximilian University (LMU) were once again named as top universities in 2021 international rankings. Measured by spin-offs with later unicorn status, both universities end up among the top 10 in Europe. Also worthy of mention here is TUM's entrepreneurship centre, UnternehmerTUM, which was initiated by BMW major shareholder Susanne Klatten in 2002 and is considered the largest and leading start-up centre in Europe with more than one billion euros in financing capital.
Symbiosis of state support, private investors and universities as drivers of the start-up scene in Bavaria
But many smaller, often specialised universities also ensure innovative strength and a lively start-up scene in Bavaria. The close cooperation between Bavaria and the universities plays a significant role here, for example, through the promotion of the 28 digital incubators in Bavaria, which are closely networked with the local universities.
This interaction between different partners also has international appeal: in July 2021, it was agreed that the European Investment Bank (EIB) would finance the Wachstumsfonds Bayern 2 growth fund managed by the Bavarian state development bank, the Förderbank LfA, with 50 million euros. Bavarian start-ups were able to profit not least from collaborations such as these and also raise new capital on the VC market during the crisis year 2021:
Adjucor: 29 million euros
The MedTech start-up develops implantable aids to help patients with heart failure. The company, which was not founded until 2021, intends to use the investment to finance clinical trials for market launch in Europe.
Avi Medical: 28.5 million euros
So far, the start-up is active at three locations in Munich with its own medical practices, which are intended to expand doctor-patient contact with modern digital options – for example, through online appointment booking, digital medical history forms or telemedicine. Avi Medical was founded in 2020.
Bao: 2.5 million euros
Bao, founded in 2017, develops software to support sales teams using real-time speech recognition and a smart user interface. The AI software learns from past sales pitches.
Capmo: 26 million euros
The Munich-based construction software start-up Capmo is dedicated to increasing the efficiency of complex projects in the construction industry. Intelligent linking of existing data should save time and valuable resources.
KONUX, a startup from our very first batch, continues to scale up ? The company announced today that they have successfully closed their Series C funding round with a total amount of $80 million. Read more below ? @weareKONUXhttps://t.co/8vd2f7VcqP

— TechFounders (@TechFoundersMUC) January 15, 2021
It is usually a long road to the first round of financing and external factors also play a major role, in addition to the business model. Bavaria offers the best framework conditions for long-term success. Start-ups are particularly dependent on support in the early founding phase. The Ois Easy start-up package from Invest in Bavaria and BayStartUP starts precisely here and offers foreign start-ups free support in entering the German or European market in the form of coaching, relevant contacts and free co-working spaces in one of the 28 state-subsidised start-up centres. You are welcome to contact us for more information.
Photo: Makerspace at UnternehmerTUM © UnternehmerTUM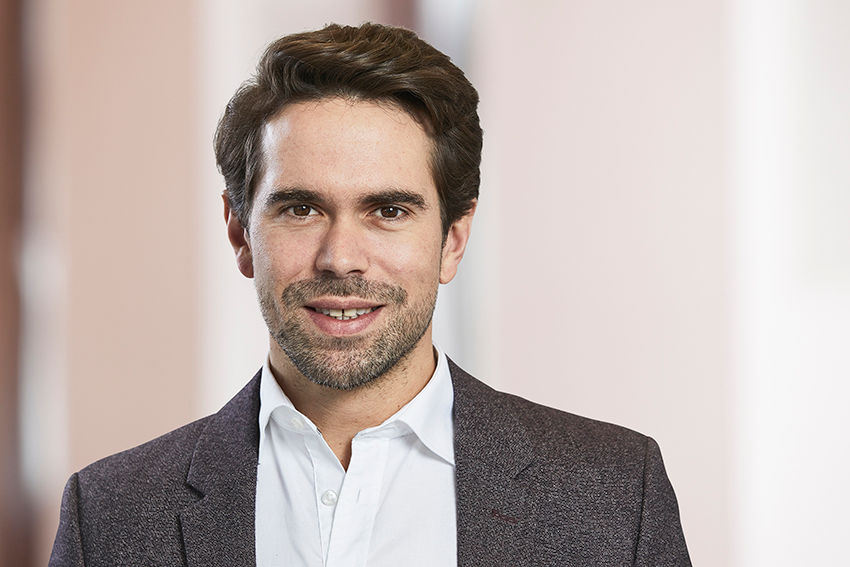 by Julian Hechler
Marketing & Communication