Home

- 

Five minutes with... Richard Harry, Group General Manager for Business Development, Goodman, Sydney
5 minutes with ...
Nov 27, 2015
Five minutes with... Richard Harry, Group General Manager for Business Development, Goodman, Sydney
This month, we spoke to Richard Harry, Group General Manager for Business Development at the Sydney-based global REIT, Goodman. The property group has already taken on various large-scale projects in Bavaria, including Amazon's logistics center in Graben and, most recently, a 70,000 m² distribution center for BMW in Kleinaitingen.
As an investor and project developer, the company is constantly assessing commercial space and properties. In your experience, what are the most important questions a company needs to ask itself in advance in order to find the ideal location?


Being a customer centric business, we concentrate on solving the customer's needs within the scope of our business model which is the Ownership, Development, and Management of high quality industrial and business space globally. Industrial property development is all about understanding a customer's needs and how the facility must perform to fulfill those requirements. Hence, when we approach a development for a customer we look to ensure that we cultivate a deep understanding of what they require from the facility in order to operate as efficiently as possible from that location. Key questions in this process are around providing access to the infrastructure that a company will need to transport its goods along and through such as roads/highways and rail, where the labor pool needed to run the operations will be sourced from, and how does the fundamental layout of the warehouse allow for efficient and cost effective goods handling and processing.



From what size and under what circumstances is it a good idea to work with a project developer?


Typically Goodman will look to assist with standalone requirements from approximately 5,000 sqm upwards, though in other regional markets outside Germany we develop and own multi-user Business Park product as well. Leasing offers companies not only flexibility in the location, size and technical specifications of their logistics real estate but also the expertise needed in the development, ownership and management of these industrial assets. Companies who are looking to make a commitment to lease a property need to be sure that the provider has a deep understanding of what they need and how that real estate should behave to ensure the property is maintained to a high standard throughout the lease. Goodman has been voted the number one developer in Europe for the fourth year in a row by PropertyEU, underscoring our ability to deliver high quality industrial assets and our property services team average more than 1,500 customer visits per year across our portfolio in continental Europe.



Goodman is an Australian company and active all over the world. What makes the German market so attractive?


Germany is a key market for us due to the proximity to western European markets. Coupled with this strategic location, Germany possesses a large and stable economy and is consistently one of the top exporters in the world. The real estate market here is mature and provides high quality investment opportunities given the strong macroeconomic environment coupled with high quality infrastructure connections for road, rail, air and sea. For these reasons, we have established strong partnerships with many prominent German and global brands and have successfully been awarded with repeat business from these customers in various sectors ranging from third party logistics providers to automotive and ecommerce companies. Furthermore, we have started various international partnerships from Germany, such as Kuehne + Nagel and Amazon.



From an Australian point of view, Bavaria is on the other side of the world. How do people there see the state?
We see Bavaria as a key state in a key regional market. Due to its location in the South East of Germany, Bavaria is ideally situated to provide access to other German states and industries, as well as critical logistic routes to neighboring countries such as Austria. High quality road and rail infrastructure allow efficient flow of goods, underpinning the strategic nature of the region, with strong industrial output driving continued demand for high quality logistics assets. These are the reasons why Bavaria has been and continues to be a key investment destination for Goodman, with BMW joining existing Goodman customers in the region including DHL, Kuehne + Nagel, DSV, and Amazon.



You were recently in Bavaria for the first time yourself. How much of that turned out to be true?


All of it! Bavaria continues to be a highly sought after logistics location for our customers and, consequently, for ourselves as well. The positive manner in which Bavaria is positioning itself as a key location for manufacturing and logistics investment will see it continue to be a long term proposition for Goodman. We value long term partnerships and appreciate the proactive approach of Invest in Bavaria in working with us to provide the best real estate solutions for our customers such as BMW.


Bavaria's economy is full of life – and the people who live and work here make the biggest contribution to this. In our monthly "Five minutes with..." section, we introduce an interesting person from business and research.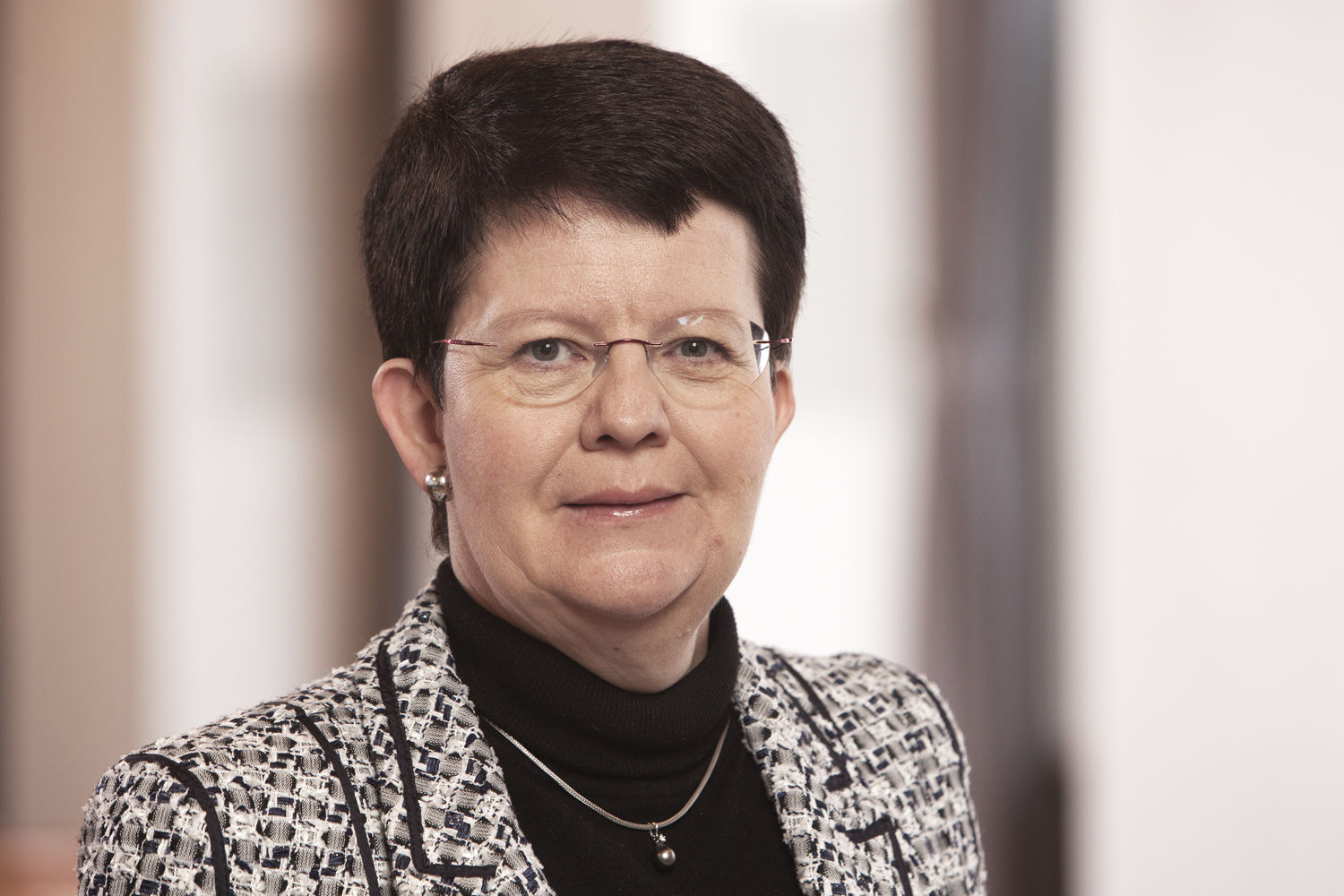 by Dr. Patricia Callies
Head of Team Bavaria