Home

- 

Five minutes with... Dr Raoul Klingner, Director of Research at Fraunhofer Gesellschaft
5 minutes with ...
Jan 04, 2017
Five minutes with... Dr Raoul Klingner, Director of Research at Fraunhofer Gesellschaft
Joseph von Fraunhofer, who gave one of Europe's most significant research societies his name, would have been 230 years old today. Although the Fraunhofer Gesellschaft was not founded in its Bavarian home until 1949, since then it has developed into the largest organisation for applied research in Europe. Its many research groups are constant partners for Bavarian industry. We took the famous scientist's milestone birthday as an opportunity to speak to Dr Raoul Klingner, Head of the key Research department at Fraunhofer Gesellschaft.
How can companies benefit from collaboration with Fraunhofer Gesellschaft?


Fraunhofer is a network of 69 research institutes and facilities that represent an incredible wealth of knowledge and experience when it comes to turning research results into innovations. Working closely with the universities – every Fraunhofer Institute Director is also a professor at a university –, our role is to pick up on knowledge from fundamental research, develop it further in an application-orientated way, and turn it into innovations together with companies.
Companies of all sizes, from global corporations to SMEs, can benefit from this pool of expertise by collaborating in publicly-funded projects, financed by the German federal government, the state governments or the EU. Or they can take a more exclusive approach for their company by commissioning developments critical for their success directly and working to develop them further together. The Fraunhofer researchers ultimately have to prove themselves again and again in these kinds of projects and deliver results – otherwise the company may not be willing to pay the full price for the research. This contract research is the core of our business and most companies return to us again and again. Customer satisfaction is a very important indicator of success for Fraunhofer.

How can companies picture collaboration? How does collaboration come about and what are the next steps?


As I said, long-standing relationships between companies and Fraunhofer research groups are often already in place. A relationship of trust builds up over the years and allows us to work together in fields that are crucial to the companies' success. Absolute confidentiality is a fundamental principle of contract research. But of course new collaborations are also springing up all the time, be it through contact at trade fairs or conferences, or when companies find out about research results that could be of interest to them in the media or in publications. For larger companies, we also develop specific formats for bringing our results and researchers together with the company's needs. This demands mutual dialogue, as good ideas and relevant expertise are often not immediately apparent.
The next steps are essentially very simple and always the same: we agree on the problem to be solved and set out the details in a cooperation agreement, with concrete milestones and deliverables that Fraunhofer will then hopefully meet to the customer's satisfaction.
Can you name some successful collaborations between business and the various Fraunhofer institutes that have already taken place in Bavaria?


There are countless examples, most of which I cannot mention because the results are confidential. Fraunhofer works together with many well-known companies in Bavaria, from BMW to Siemens and MTU. But the big, famous companies are not everything: Fraunhofer IVV in Freising, for example, worked with a Bavarian butcher to develop an almost entirely fat-free sausage, which is now available from the supermarket chain Edeka.
We are currently in a period of change, with Industry 4.0 and the Internet of Things becoming ever more important. To what extent are the various Fraunhofer institutes and project groups involved in the development of these technological fields?


You are right – the German economy is facing a structural transformation whose end point is unknown. Digitisation in particular, but also life sciences' penetration of the entire industry, will bring fundamental change to established value creation processes. Businesses will need a strong partner in research who is already working on technological changes today that will be relevant to industry tomorrow. This is the standard we at Fraunhofer set ourselves and that we aim to achieve.
Fraunhofer and the Fraunhofer institutes in Bavaria are very active in the fields of Industry 4.0 and the IoT. In the Secure Connected Systems performance centre, Fraunhofer AISEC (system security), Fraunhofer ESK (communication and embedded systems) and Fraunhofer EMFT (associated sensory technology, among other fields) join forces directly with regional businesses and universities. Fraunhofer IIS in Erlangen is an internationally-respected stakeholder in communication technology for the Internet of Things – incidentally, a term that Fraunhofer helped to shape in a logistics context more than ten years ago.
Fraunhofer is also active in this field outside Bavaria, shaping potential solutions for the future. I would particularly like to mention the potential of our Fraunhofer approach of an industrial data space (IDS). The aim of an IDS is for companies to be able to exchange data securely while maintaining sovereignty over it, allowing them to remain successful in the future with new business models based on their own value creation.

Where do you like to spend your free time in Munich and the surrounding area?


At my time of life, I of course love to spend what little free time I have with my family – my wife and children – ideally in our own garden, with a minimum of effort and travel. But not everyone finds that as relaxing as I do, of course, so we also often visit the many beautiful places in the Oberland region, where I grew up. It is home to some magnificent peaceful places and beautiful views, both up into the mountains and down into the valleys.


Bavaria's economy is full of life – and the people who live and work here make the biggest contribution to this. In our monthly "Five minutes with..." section, we introduce an interesting person from business and research.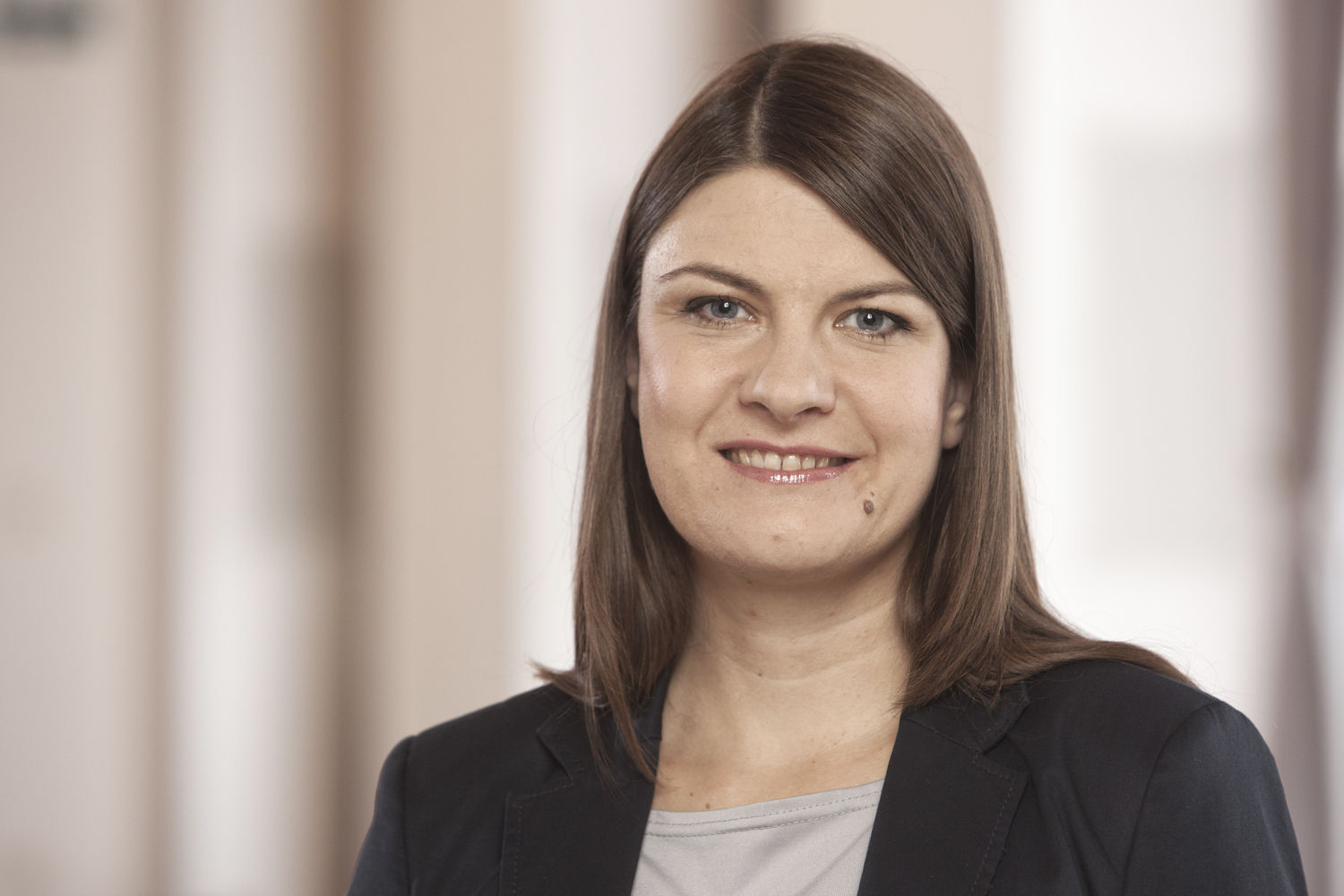 by Alexandra Schmidhuber
Marketing & Communication