Home

- 

Cross-Industry Networking Event for Japanese Companies in Bavaria
Cross-Industry Networking Event for Japanese Companies in Bavaria
Bavaria and Japan, two powerful regions renowned for their technological progress and vibrant business environment, once again met for the "Cross-Industry Networking Event for Japanese Companies in Bavaria" in cooperation with the Consulate General of Japan in Munich, JETRO Munich, Japan Club Munich, Munich Economic Development Agency and Invest in Bavaria. The event acts as a cross-industry platform to foster collaboration, exchange ideas and strengthen connections.
After being welcomed by Consul General Nobutaka Maekawa, of the Consulate General of Japan in Munich, Ms Gudrun Weidmann, Managing Director of Invest in Bavaria, Mr Kurt Kapp, Deputy Director and Head of the Munich Economic Development Agency and Mr Hajime Takatsuka, General Director of JETRO Munich, the stage was set for the presentation of the newcomers in Bavaria.
Japanese newcomers in Bavaria introduce themselves
Ms Andrea Takamatsu, Managing Director of Hokko Europe GmbH in Erlangen, was the first to speak. She shared insights into the successes and international expansion of her company and emphasised the strategic importance of Bavaria as a location for its further development. Mr Jun Inagaki, Managing Director of Toray Engineering Europe GmbH, then presented his company and the new office location in Munich, which provides an ideal location between the city centre and the Toray Automotive Center in Neufahrn near Munich Airport.
Bavaria as a place for business: Its central location in Europe is of great importance
Another highlight of the event was the presentation of "transform.by" by Dr Gerald Heimann, Project Manager of Technology Transformation at Bayern Innovativ. The initiative seeks to support the transformation process in the Bavarian automotive industry with analyses and qualification services. Dr Heimann's presentation generated curiosity in the subsequent Q&A session and inspired participants to explore new possibilities.
No networking event would be complete without raising a glass to celebrate new connections and potential cooperation. Thus, Mr Masaaki Matsubara, President of the Japan Club München e.V. and Managing Director of KOBELCO EUROPE GmbH, invited participants to the obligatory "KAMPAI" [Cheers!]. With Bavarian delicacies and delicious sushi to enjoy, the participants had plenty of opportunities to exchange ideas in their conversations, forge new relationships and intensify existing partnerships.
Are you interested in establishing a location in Bavaria for your company or are you looking to expand your business in Bavaria? Contact us, the international team at Invest in Bavaria will be happy to assist you.
You can find more pictures of the event in the media library.
(Photos: Christin Büttner)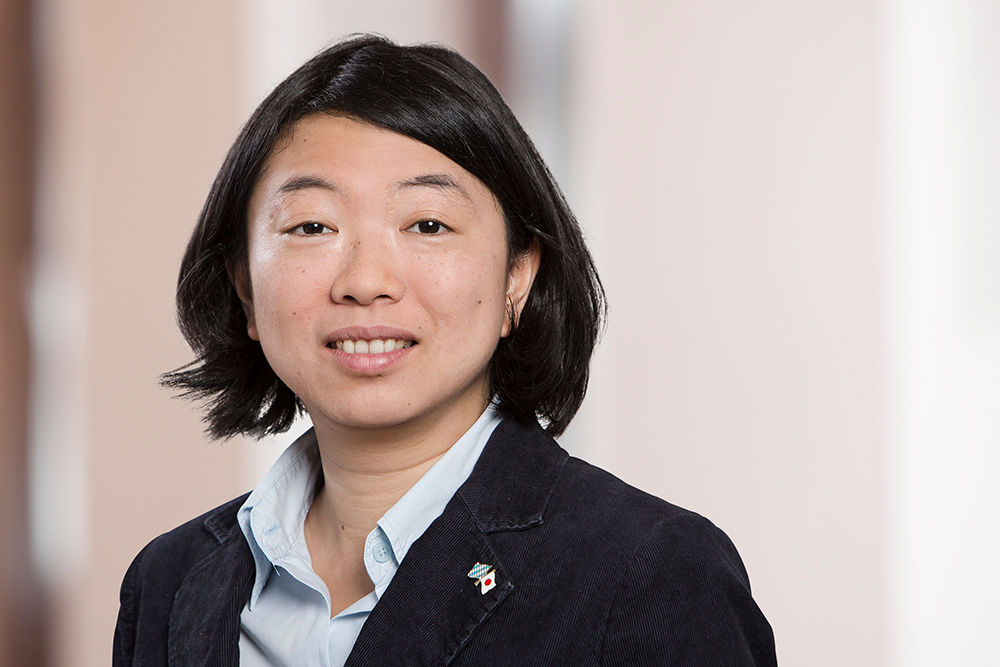 by Kaori Yamaguchi-Humpert
Investor Services Life Sciences