Home

- 

BIO-Europe 2015: Bavaria as a hotspot for the international life sciences industry
Research & development
Dec 04, 2015
BIO-Europe 2015: Bavaria as a hotspot for the international life sciences industry
The Bio-Europe conference took place in Munich from 2nd to 4th November 2015. It was the 21st time that stakeholders from every field of biotechnology had met to network with the industry. This makes Bio-Europe the largest conference for establishing partnerships in life sciences in Europe. In fact, this year's event set a new visitor record, with almost 3,500 participants.
It is no coincidence that Munich was selected as the location for the conference, as biotechnology represents one of the most important industries in Bavaria. Along with large, globally active companies, many SMEs and start-ups that have settled here also took advantage of the opportunity to network and search for new inspiration at BIO-Europe. Bavaria offers just what they are looking for: the state has various initiatives to bolster the industry. Over the past 40 years, the state government has invested EUR 500 million in the biotechnology sector alone. This is in addition to the more than EUR 3.5 billion of private investment in a wide range of companies. This has literally paid off – Bavaria is the leader in the industry's development, both in Germany and in Europe. Bavaria's biotechnology and medical technology sector is the largest of its kind in biosciences in Germany and ranks among the top three in Europe.

Start-up funding
Start-ups are particular beneficiaries of the state's efforts. For example, the "Gründerland Bayern" initiative promotes company foundations in technology-intensive sectors. Bavaria is also in an outstanding position when it comes to financing. 50 venture capital and private equity companies are represented in Munich alone. In addition, the growth fund for Bavaria provides young companies with venture capital; in 2015 alone, more than EUR 100 million was raised by the young Bavaria-based companies Medigene, 4SC and Pieris through increases in capital.

The efforts made to attract innovative companies are paying off: in 2014, Bavaria recorded the highest number of biotech start-ups in Germany. In all, almost 900 companies active in biotechnology, medical technology and pharmaceuticals are currently based in the state.

The companies based here also benefit from close interconnection with research and development in Bavaria. All this is additionally supported by the Cluster Initiative Bavaria, which covers the entire spectrum of biosciences with its biotechnology and medical technology clusters, for example. Its work focusses on identifying commercially feasible research projects and in presenting technologies and combined expertise available in Bavaria internationally.

On the occasion of the Bio-Europe conference, the Bavarian biotech cluster, Bio-M, signed a new cooperation agreement with the biotechnology cluster Osaka Bio Headquarters in Japan, intended to further intensify the existing partnership and make direct access to interesting markets and research collaborations easier for Bavarian SMEs and research groups.
Excellence regions

The four Bavarian excellence regions are a particular source of geographically-concentrated expertise for investors. Well-established infrastructure, successful existing clusters and the quality of life offered in Munich, Nuremberg, Regensburg and Würzburg guarantee many more years of successful innovation in the biotechnology industry. Furthermore, the outstanding university facilities at the locations ensure a steady supply of highly-qualified young professionals. The central location within Europe also represents an excellent starting point for establishing international partnerships.

This means that the sector also plays a significant role in foreign trade. "With an export quota of 75 per cent, Bavarian companies active in medical technology, biotechnology and pharmaceuticals are important drivers of innovation," says Bavaria's Minister for Health, Melanie Huml.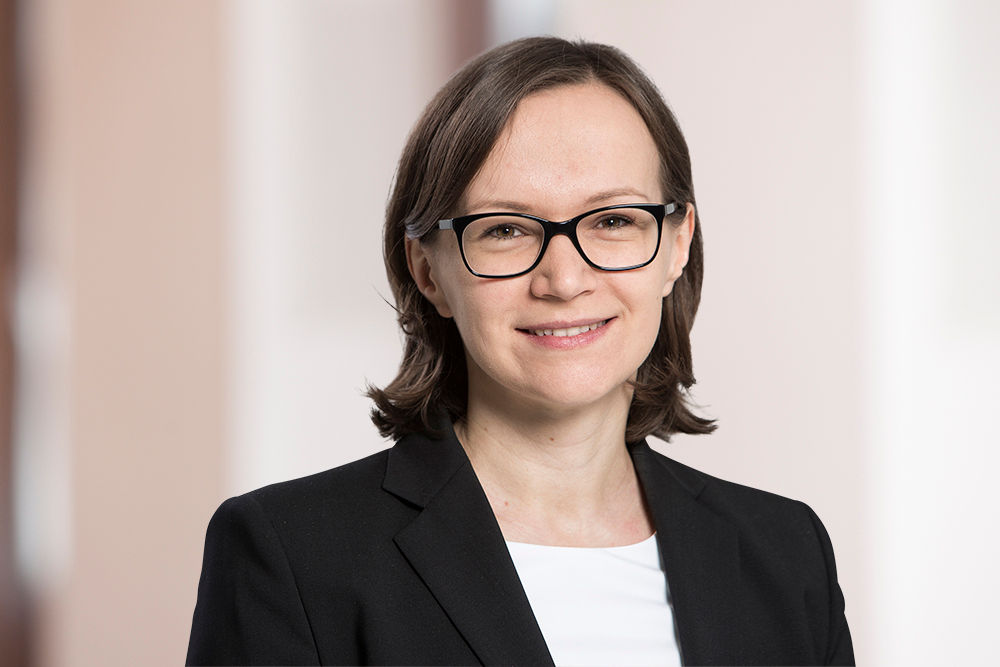 by Dr. Tatjana Nabokin
Manager Investor Services