Home

- 

Bavarian start-up competitions in 2018: start-ups on course for success
Businessplan
Apr 12, 2018
Bavarian start-up competitions in 2018: start-ups on course for success
It all starts with an idea but the path that leads to success can be a long one for many start-ups. What matters is the right support through both mentoring and of course funding. But where can this support be found? Start-up competitions are one way to promote the idea. We have taken a closer look at the competitions in Bavaria and what support start-ups can hope for.
Start-ups in all phases can find the right thing on offer at Bavarian start-up competitions: whether they're just in the process of establishing themselves, already have a finished business plan in their pocket or are looking for a second round of funding.


Start-up competitions for early stage start-ups

Young founders are already supported with competitions in the ideas phase, for example with the Strascheg Award from Hochschule München. The most important criteria to win are the degree of innovation, entrepreneurial motivation and chances of implementation. If successful, the three best ideas in three categories benefit from the prize money endowed with EUR 30,000 in total. All entrants also receive a consultation and professional feedback on their idea. But that's not all by far, the following competitions are also suitable for start-ups from the ideas phase:


There is also the Plan-B project supported by the Bavarian State Ministry of Economic Affairs, Energy and Technology. The start-up competition is designed for bioeconomy start-ups related to Bavaria that are focusing on renewable resources. The first awards are already presented after the ideas round. In the second stage, the winners get the chance to create a comprehensive pitch deck from the initial outlined idea with the help of experts.


Proving potential through business plans

With BayStartUP, founders have a comprehensive and also publicly funded port of call that puts start-ups in touch with investors and prepares entrepreneurs on how to address and approach them. In a series of regional Bavarian business plan competitions, founders have the opportunity to impress with their business concepts in three competition phases:



In each case all entrants receive detailed expert feedback from investors and other business representatives.

The Lower Bavarian Start-up Award is also organised regionally and entrepreneurs can apply for this with their business plan. After being assessed, every business plan is provided with hints on how to improve the planning quality and key performance indicators for the corresponding industry. Prize money is also awarded for the three best plans as well as a special prize for each of the categories rising stars, start-ups and corporate successors. We have put together some information here for anyone who wants to be sure that their business plan includes all the relevant points.


Innovation and growth par excellence

Besides promoting ideas and business plans, there are also start-up competitions in Bavaria for companies in the growth phase. These include the MEGGLE Gründerpreis for entrepreneurs from the area around Rosenheim, Traunstein, Mühldorf and Ebersberg. All start-ups in the growth and innovation phase in Bavaria are eligible to enter the Innovationspreis Bayern and Bayerischen Gründerpreis. The Bayerische Innovationspreis Gesundheitstelematik awards innovative solutions in the health sector and e-health.


Application deadlines for 2018

The application phases for the ideenReich South-east Bavarian, Swabian, Norther Bavarian and Munich Business Plan competitions and for the Gründerpreis Ingolstadt are over for this year. But there is still a chance for start-ups to enter the following competitions in 2018 as the deadlines have not passed yet:


Innovationspreis Bayern: 30/04/2018
Bayerischer Innovationspreis Gesundheitstelematik: 30/05/2018
Plan-B project: 07/05/2018
Strascheg Award from Hochschule München: 31/07/2018
"5 Euro Business" competition: Winter semester
MEGGLE Gründerpreis: 23/07/2018
Plan B Gründerwettbewerb: 14/08/2018
HOCHSPRUNG Award: 23/09/2018
Paulaner Salvator Preis: 30/09/2018
Bayerischer Gründerpreis: 30/12/2018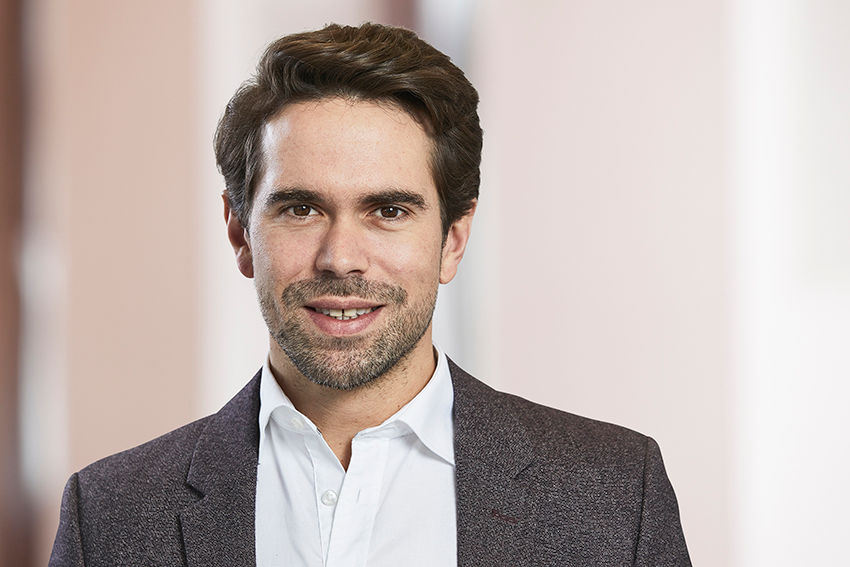 by Julian Hechler
Marketing & Communication