Home

- 

5 minutes with … Paul Benz, co-founder of Emqopter GmbH
5 minutes with ...
Aug 20, 2019
5 minutes with … Paul Benz, co-founder of Emqopter GmbH
Air traffic is constantly increasing – but anyone thinking about big passenger planes here would be wrong. The progress with unmanned small aircraft, so-called drones, is continually advancing. In the meantime, they can carry more weight than a small camera and the commercial use of drones is well under way: DHL parcel service has already been using drones to deliver parcels for 2 years, Deutsche Bahn uses drones to inspect bridges and train stations. However, assistance from people has always been required up until now. Emqopter has succeeded in developing the first fully autonomous and permissible delivery drone for urban airspace.
Mr Benz, how did you end up working with aircraft?

Aircraft offer the chance to overcome the limitations of gravity and experience the world from a completely new perspective. That already interested me at an early age. The almost infinite application possibilities of planes or drones finally brought me to look into this topic during my studies. You naturally go into even more depth here and get the opportunity to implement your own ideas. At the Faculty for Aviation and Space Information Technology in Würzburg in particular, you have the necessary infrastructure available to design, implement and apply innovative technology. From there it was just the next logical step to pursue the path of setting up my own business.

Your technology makes it possible for pizza not to be delivered by the pizza service but flown in by drone. In your opinion, what is the mobility of the future going to be like, what else is going to change? Where do you see other possible uses for drones?

The transport of food to the end customer is of course a particularly popular application of drones. In the short and medium term, however, we see the possibilities of using Unmanned Aerial Vehicles (UAVs) to optimise intralogistic tasks. The use of drones in the mobility sector is an obvious choice especially in the context of the shift towards industry 4.0, where it is more and more important to increase efficiencies, release human resources for demanding tasks and let the stupid, time-consuming work be done by machines. The processes for transport journeys between warehouses and production facilities are already standardised to such an extent that the effort required to automate them is manageable.
It is just as important to design working conditions in such a way that employees can perform their work in the best possible way. Having to get into the car during the lunch break to get to a cafeteria is probably the absolute counterexample here. And this is not an isolated case. Many production centres often have only one cafeteria in the middle of the factory or only one cafeteria for several factories so the distances to lunch are unnecessarily long. The use of a drone that automatically transports food on request, or also any small parts, blood reserves, medicine, internal post, would achieve a great deal here.

And where can we currently see your drones in the sky?
We have just developed and commissioned the first permissible, fully autonomous delivery drone for our pilot customer Jopp Automotive in Bad Neustadt in north Bavaria. The remit here was to connect two of the automotive supplier's three plants to the cafeteria in plant 1 using an autonomous drone. The advantage of the air route particularly caught our eye here. During the first weeks of operation, we had to commute more frequently by car between the locations to optimise the infrastructure for the delivery drone. The time required for a journey by car between plant 1 and plant 2, for example, was five minutes on average for a distance of approx. 600 m. Our drone manages this distance without traffic, traffic lights and intersections in a third of the time. A huge advantage, which you really become fully aware of when you consider that these trips are not an isolated case but pure routine, as is often the case.
EmQopter's UAV drone was one of the supporting actors in our start-up video.
>> Who can spot it?
Germany has the reputation of being a very bureaucratic country. How have you managed to meet the strict safety requirements in Germany for totally autonomous flights in urban airspace with your unmanned aerial vehicle (UAV)?

In contrast to some others countries, a lot of attention is paid to creating regulations that simplify living together and minimise the risks of everyday life in Germany. The development of a drone that is to fly fully autonomously (so without a pilot still having to intervene) in an urban area (so over roads, railway tracks, business premises and not least private late) was therefore a real challenge. But it was exactly this challenge that really forced us to design the delivery drone in accordance with all the latest safety standards so that the use of the drone does not represent any risk at all but a clear opportunity for better mobility. In the course of development, for example, we developed our patent-pending automatic landing system, which allows the drone to autonomously detect a safe landing site in a foreign environment in an emergency and to reduce the risk of an accident even in critical situations. If despite all the safety precautions the drone spirals out of control, a parachute opens independently and an acoustic signal is set off to warn people nearby and therefore reduce the risk of damage to property and injury to people again.

The topic of "artificial intelligence" doesn't just stop at drones. How does it work and what are the advantages of using intelligent flying assistance?

"Artificial Intelligence" is based on the most accurate possible perception of the environment by sensors. Based on this, a computer determines a system behaviour that optimally supports the achievement of a given goal. In terms of our drones, these are sensors based on ultrasound, infrared, laser, or 3D Time of Flight technologies that provide us with information about the environment. This enables the system to evaluate control impulses and, for example, to prevent the drone from colliding with obstacles in the surrounding area by supporting the pilot as part of the flight assistance, similar to park assist with cars. The more information the system has available, the better the computer can intervene in the control of the drone. This ultimately leads to a fully autonomous drone that is capable of completing the whole flight on its own. And therein lies the key to the success of UAVs. We can only exploit the full potential of drones through autonomy. The advantages are obvious. We increase the reliability of the systems, are more time-efficient, reduce repair and maintenance costs and optimise the results of the actual remit.

You work closely together with universities. Why are these collaborations so important to you?

Drone technology is a highly innovative sector that thrives on new approaches and a certain spirit of research. Collaboration with universities is particularly important for this. In return, universities rely on applying their current research results and collecting empirical values from practice. This results in a symbiosis that we extract just as much value from as a young company as the universities.

Besides the Julius-Maximilians-Universität Würzburg – which other factors do you also benefit from as a start-up in Würzburg?

The start-up scene in Würzburg is strongly supported by local organisations that have specialised in helping young start-ups on their first few steps into independence. These include the Servicezentrum Forschung und Technologietransfer (SFT), which provides for the transfer of technology from university projects as well as the Zentrum für digitale Innovationen Mainfranken (ZDI Mainfranken) and the Innovations- & Gründerzentrum Würzburg (IGZ Würzburg), which not only provide rooms that start-ups can use but also offer affordable market space with regular events. The responsible start-up advisers who provide their service to help us deserve a special mention here. So, all in all, a place where ideas have plenty of space and support to grow and mature.

Where would you like to fly to in Bavaria with your drones to take one or two great snapshots?

I can't pin Bavaria's beauty down to one particular place. Our state is so varied that you can actually find a place for the perfect snapshot everywhere. I come from the Spessart forests that are ideal for winding down but also simply stunning with their golden foliage in autumn. You could just as easily pick a pretty spot in the hills of the alpine upland. Not to mention the many castles. But if I were to commit myself, it would probably be the panorama of Königssee Lake!

As a heterogeneous region for trade and industry, Bavaria is a highly interesting location for any kind of start-up. Whether it's for technology, social commitment or lifestyle, Bavaria offers the perfect environment and infrastructure to implement innovative ideas!
Company
Emqopter GmbH
Branch
Microelectronics / Microsystems Technology / Sensors
In Bavaria since
2016
Headquarters
Würzburg
Department represented in Bavaria
Headquaters
More about
www.emqopter.de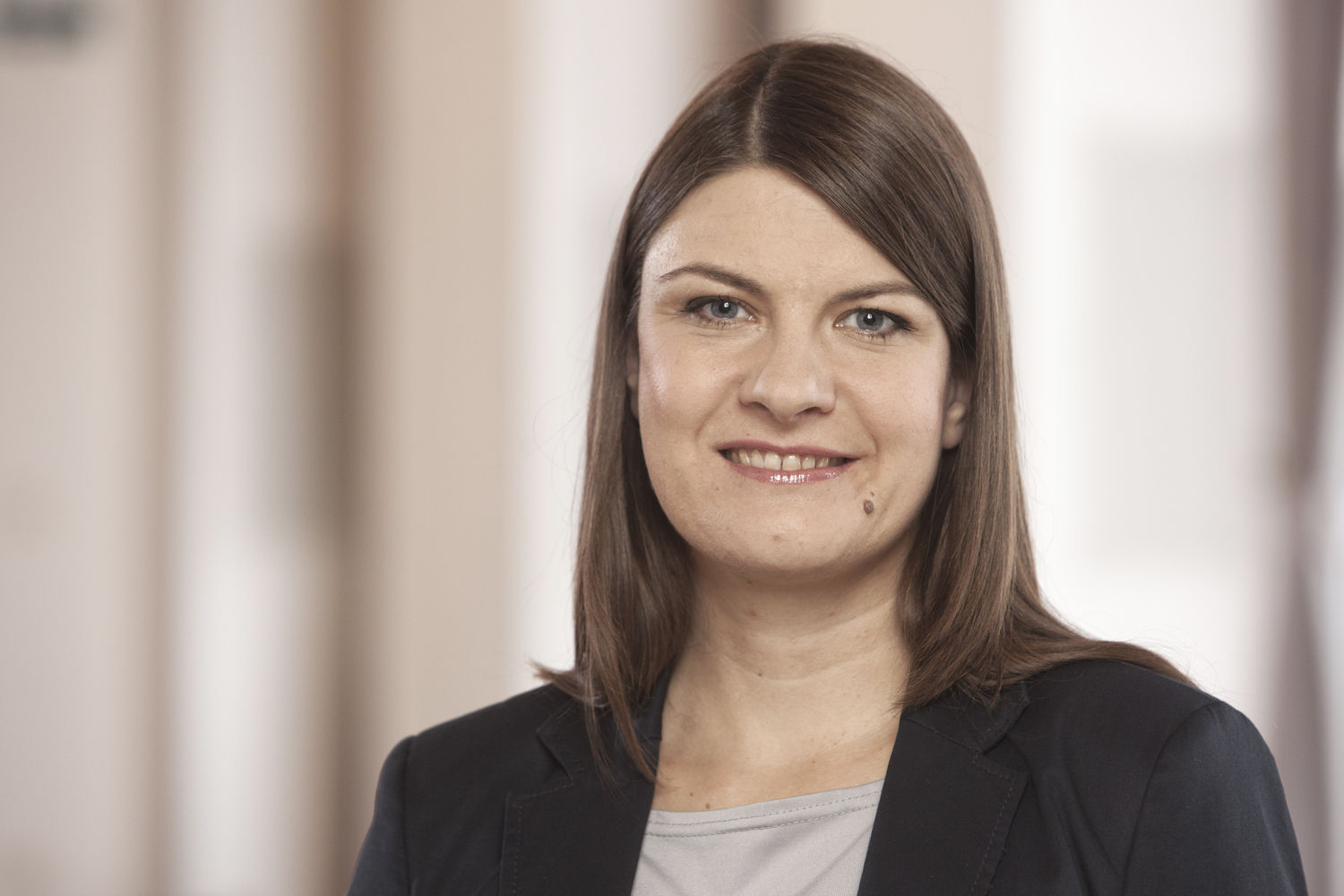 by Alexandra Schmidhuber
Marketing & Communication