Home

- 

5 minutes with... Michael Rasche, Managing Director of Metabolon GmbH
5 minutes with... Michael Rasche, Managing Director of Metabolon GmbH
Despite Covid-19, Metabolon, the global leader in metabolomics, decided to open its international head office in Munich in the autumn – with a lab also scheduled to open in Halbergmoos in spring 2022. Why Bavaria was chosen and what metabolomics is all about is the subject of today's interview with Michael Rasche, President and General Manager of Metabolon GmbH.
Mr Rasche, can you briefly outline what metabolomics is all about?

In general, metabolomics deals with the metabolism of cells and tissues as well as chemical reactions within living organisms. And with measurements and tests to detect health problems that are difficult to explain.
It provides important insights in the early phase of drug development in all therapeutic areas and is therefore of particular interest to science and technology companies.

Can you describe what your company actually does for us in a few sentences?

Metabolon Gmbh offers scalable metabolomics solutions and biological insights into disease processes and physiological reactions thanks to innovative technologies. For example, we support research by leading pharmaceutical and biotech companies worldwide.

Metabolon therefore originally comes from biotechnology. However, you also offer services for numerous other sectors. Do you have any examples of this cross-sector collaboration?

Metabolon GmbH supports a large number of diverse research projects, e.g. in cooperation with various clusters or other networks – not only in Bavaria.

What motivated you to take the step of opening your international head office in Bavaria and what goals and expectations are you bringing with you?

The location in Hallbergmoos is the new Metabolon GmbH European head office. We control activities regarding the European Market here from Bavaria. Furthermore, it is planned to staff the site with 25 employees and to open our own laboratory. Unfortunately, due to COVID-19, we had to postpone the commissioning of the laboratory until early 2022 instead of 2021 as originally planned.

Why did you ultimately opt for Bavaria?

The Biotechnology Cluster BioM and the other Bavarian networks are an important location factor for us.
We deliberately chose Hallbergmoos because of its first-class research and business environment and its location in Bavaria, which is ideal to manage the company's European-wide activities. The proximity to an international airport is also extremely important for the rapid transport of samples from the airport to our laboratory.
And last but not least, Invest in Bavaria's excellent assistance throughout the entire process of selecting the site and searching for the location convinced us.

The coronavirus pandemic has permanently changed the professional and corporate world. How is your company dealing with the crisis? What has changed for you personally?

Our team at the Hallbergmoos site is handling the changes very well. Initially, the changeover to digital working from home took some time, but we now have this well under control. We take turns being in the office so the necessary distancing can be maintained.
For me personally, a lot has changed professionally, because my intensive business travel has completely disappeared. I now only work at the office or from home – that was a big change for me.

Now a question unrelated to professional life and the coronavirus pandemic: How and where do you find relaxation in Bavaria?

In my free time I enjoy the Bavarian nature very much. Not just the short distances to the beautiful Bavarian lakes, but also the proximity to the mountains and the great cultural activities on offer in Munich help me relax. So I'm hoping for an end to the pandemic soon so I can take advantage of what's on offer again.
The decisive factor for our choice of location was the proximity to an airport with good international connections. This is very important for the logistics related to our sample material. With our growth plans it is also very important that we have constant access to talent and the environment in Bavaria with excellent universities is therefore a very good fit.
Company
Metabolon GmbH
Branch
Biotech
In Bavaria since
2020
Headquarters
Morrisville, USA
Department represented in Bavaria
International Headquarter
More about
www.metabolon.com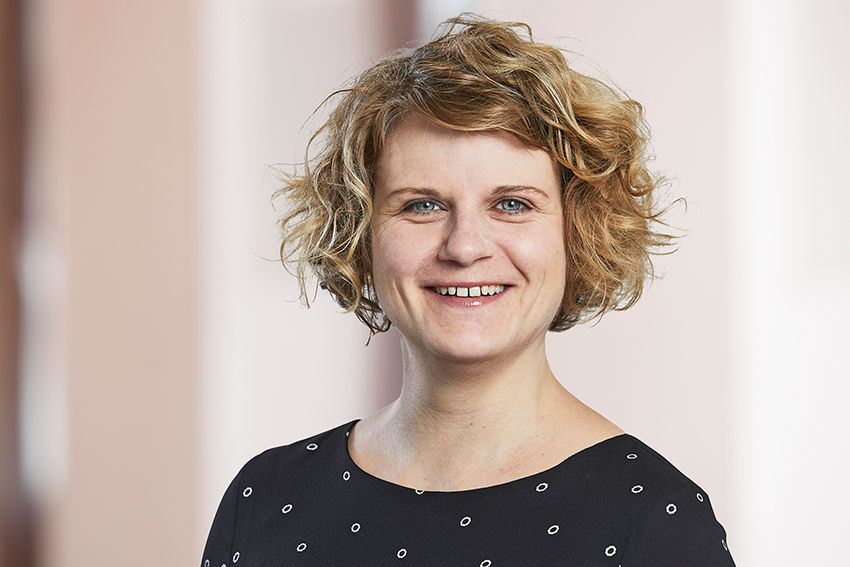 by Susanne Schierok
Head of Investor Services (acting)