Home

- 

5 Minuten with ... Anto Jauspher, Head of Business Development Operations Europe at TEAL
5 Minuten with ... Anto Jauspher, Head of Business Development Operations Europe at TEAL
TEAL (Titan Engineering & Automation Limited) is a subsidiary of Titan Company and part of the renowned Tata Group. About a year ago, the Indian-based company took the step from its home country to Europe and established an office in Munich. Today, we will be talking to Anto Jauspher, Head of Business Development Operations Europe, about how the move worked and the company's goals.
Mr. Jauspher, can you briefly explain what TEAL stands for and which main business areas you serve?

Titan Engineering and Automation Limited (TEAL) is a wholly owned subsidiary of Titan Company Limited (TCL), a TATA enterprise. Titan Company Limited is a $2.3 billion organisation, is one of Indian's largest lifestyle companies and leaders in the jewellery, watches, prescription eyewear & personal accessories segments.

TEAL was incubated as an in-house engineering team dedicated to designing and manufacturing of high precision components and automation machines for its lifestyle businesses. Since then, TEAL has augmented itself into a full-fledged turnkey assembly automation solutions provider as well as aerospace component manufacturer, catering to the global markets.

Automation Solutions caters to various industry segments like Automobile, Energy, Life sciences, Engineering, and Consumer packaged goods (CPG). We deliver end-to-end engineering solutions, right from conceptualization stage to commissioning and after sales services of our products and solutions. We are proud to say that we are the preferred partner for most global firms (OEMs/ Tier 1/ Tier 2) when it comes to testing and assembling their products for niche quality performance.

TEAL explicitly aims to enlarge its footprints in the European market. In order to strengthen its business operations in Europe, we had opened a Business Development and Sales office in Munich, Germany in the year 2019. We have service agreements with local automation companies in Germany, France, Spain, Romania and Italy to provide the service support for the supplied machines. With its vision of solving complex engineering challenges with innovative solutions, TEAL has expanded its business exports to 18 countries all over the world.

You are primarily in the automation sector with products that can be used in many industries, which are typical cross-industry applications. Does the location of Bavaria help you to drive your innovations forward?

Yes, absolutely. We benefit from the fact that most of the automotive companies we currently serve are based in Bavaria. Considering the fact that 70% of our revenue comes from the automotive industry, we felt Munich would be the ideal choice for locating our office. We will also be actively exploring other industrial segments to extend our expertise in providing automation solutions.

Munich, also being well connected to other European countries like the UK, Hungary, Czech Republic, Romania, Bulgaria, Italy, Spain and France, where we have existing customer relationships and a good installed base. Bavaria is also culturally vibrant that makes it an ideal location for our office.

In May 2019 you opened a branch office in Bavaria. Can you give a brief insight into what has happened since then and how the first year went?

We opened our office in May 2019 and in September 2019, we won two big orders, one from Germany and the other from France. This gives us confidence that we made the right choice in choosing to be in Bavaria.

Despite the pandemic, though there is some slow down, we do see good business potential as businesses come back to normalcy. However, there are corporate cultural differences between Germany and India, since we were dealing with European corporate companies for more than a decade, our people are trained and experienced to handle the cultural differences between Europe and India.

What tips can you give other companies for their settlement process?

In 2018, we started exploring various countries in Europe to base our business development operations. We were evaluating France, Switzerland and Germany. While evaluating Germany, we were acquainted with the Invest in Bavaria team in India who explained the process for opening our office in Germany as well as lesing with the Indo German Chamber. Subsequently, we were introduced to the Invest in Bavaria team in Germany who supported us greatly in introducing to various consultancy firms in Munich. Among several consultancy firms, we chose one and went ahead for further discussions for opening our office. Even during the course of opening our office, the Invest in Bavaria team aided us in providing various inputs and suggestions on Visa appointments, house search, settling-in etc. All the services offered by the Invest in Bavaria team were truly appreciable. I would strongly recommend companies to reach out to the Invest in Bavaria to start their operations in Bavaria. They are a very professional, helpful and knowledgeable team.

Industry 4.0 is on everyone's lips and presents many entrepreneurs with major challenges. For Teal with its Smart Factory solution, Industry 4.0 is already part of everyday life. How do you think companies should best tackle the issue?

The world of manufacturing is rapidly changing. Industry 4.0 standards are gaining worldwide acceptance as a methodology for transforming traditional manufacturing setup to smart factories. Most of the companies had already automated their assembly process to enhance the productivity and efficiency. Now, it is the time for those companies to take the next leap by implementing the IIOT system in their existing and new assembly production lines. They can even seek advice from IIOT consultancy organisations to begin the digital transformations on their existing setup. There are automation companies like TEAL which constantly explores the ecosystem and create a value added application and solutions from the same. Based on the requirement, the customer can choose either a plug and play IIOT solution or a customised IIOT solution. I think it is high time that every company should implement I4.0 in their factory starting from Supply chain, Production, Predictive maintenance, Asset tracking etc. The implementation of I4.0 will really enable the companies to tackle potential issues. For the companies that requires the need of I4.0 for integrating production system in to digitalization, TEAL will be a one-stop solution.

You have come to Munich with your family. Perhaps you can give us a little insight into your expat life.

I visit Europe often but it will always make a difference when travelling alone and travelling with a family. When I was planning to shift along with my family, I had many thoughts about the collaboration with Munich society, neighbourhoods, food etc. We reached Munich during the winter season and adapting from a hot zone to a cold zone itself was a challenge. Nevertheless, we managed and got adapted easily. In addition, we started collaborating with the TAMIL Sangam Association (South Indian Community) and celebrated a south Indian Festival (Pongal) in Munich. We did not have much of the settling issues in terms of hospitals, transportations, kindergarten, grocery shopping etc. Apart from missing the home country and relatives, we felt very comfortable living in Munich.

The Indian landscape is particularly beautiful and varied. The city of Munich is also characterized by its proximity to nature and the Bavarian lakes and mountains. Have you already discovered a perfect Bollywood backdrop in Bavaria?

Yes, like India, I am impressed with the Bavarian lakes, rivers and mountains. We have not travelled extensively as we came into Munich during the winter season followed by the current pandemic situation. However, we visited small rivers like Würm (in Pasing) and enjoyed the snowfall, which really gave a nice feeling about Bavaria. However, I saw many places around Bavaria in the past and was fascinated with the mountains, Castles, Rivers and Forests etc. It is a nice place to live.

Company
TEAL
Branch
Factory Automation
In Bavaria since
2019, Munich
Headquarters
Hosur, India
Department represented in Bavaria
Branch office
More about
www.titanteal.com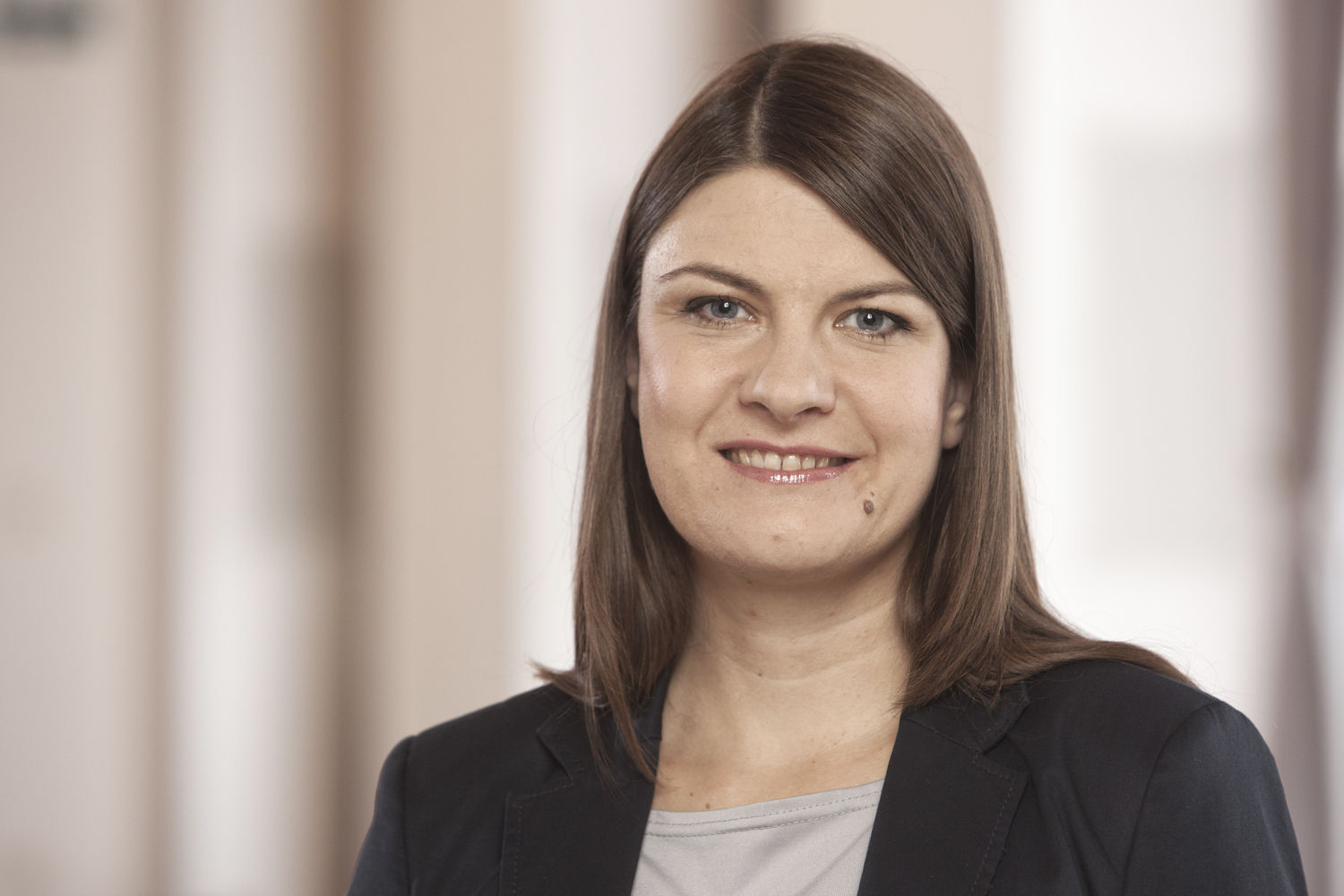 by Alexandra Schmidhuber
Marketing & Communication