Home

- 

Bavaria – the hotspot for InsurTech start-ups in Europe
Bavaria – the hotspot for InsurTech start-ups in Europe
Innovative start-ups are creating new digital offers in the field of insurance technology, InsurTech for short. These are supporting the German insurance market's shift towards digital products and processes and guaranteeing that traditional insurers remain competitive. Bavaria is an attractive location for InsurTech; five of the ten largest insurers in Germany are located in Bavaria. With more than 60,000 employees in the insurance industry, Munich is the No. 1 insurance location in Germany.
Thanks to the huge network of insurance and cross-industry partners known as the InsurTech Hub Munich, Bavaria and especially Munich is considered one of the leading locations for the settlement of various start-ups in the field of InsurTech. In just three years, more than 20 partners from the insurance sector and over 65 alumni have cooperated. Europe's largest InsurTech conference – the Digital Insurance Agenda (DIA) – has also been taking place in Munich since 2017, attracting the world's leading players from the InsurTech industry to Bavaria every year.

In addition, leading global insurance groups such as Allianz and MunichRe make cities like Munich, Nuremberg and Coburg the largest international insurance locations.
Start-ups from all over the world were brought to Bavaria through the two accelerator programmes Plug & Play and InsurTech Hub Munich Innovation Programme. Plug & Play (one of the world's largest Silicon Valley accelerator programmes), for example, chose Munich as the location for its European InsurTech programme.
The newest members of the Bavarian InsurTech family are presented in the following.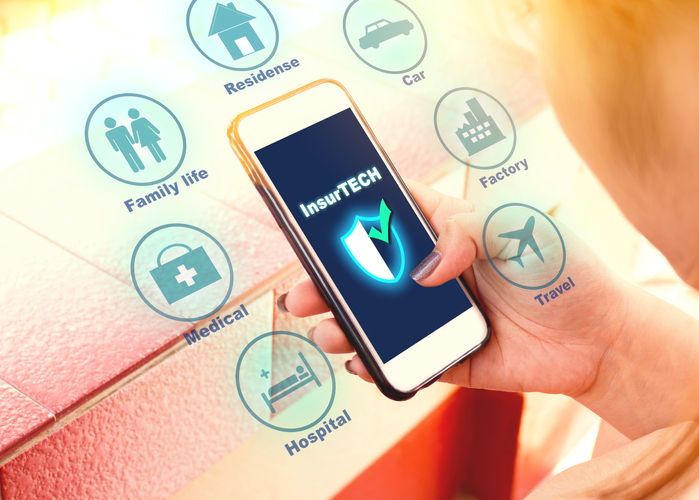 Overview of InsurTech start-ups in Bavaria

Bikmo: The InsurTech start-up from Great Britain has specialised in cycle insurance: management of insurance policies and registered bikes, damage reports, etc. directly by app.
"Bikmo is an award-winning cycle insurer with a mission to support people's active lifestyles and enable them to spend more time enjoying the great outdoors. Munich was chosen as it has a perfect blend of start-up culture, a strong insurance sector and is surrounded by the lakes, mountains, roads and trails we live to explore." – David George, CEO Bikmo
Bikmo team
BlinkIN: The InsurTech from India is a computer vision start-up founded in 2018. The company focuses on a platform that makes it possible to make customer service in the insurance industry easier than ever before. From instructions for your own problem solving to video-assisted support.
"BlinkIn is a computer vision start-up founded in 2018 and located between Munich and Bangalore. We are proud to be part of the exciting Munich start-up scene. Admission to the InsurTech Hub in WORK 1 in particular, with participation in the world's largest insurance conference in Las Vegas was a crucial milestone for our development." – Josef Süß, Co-Founder BlinkIn
BlinkIn founder
Keylane: he InsurTech start-up with its head office in the Netherlands offers flexible SaaS solutions for insurance companies. The goal of the young company is to use its software, IT know-how and broad-based expertise to help insurers reduce costs. More than 150 insurance companies and pension insurers in the Benelux countries, Scandinavia and the DACH region already rely on the start-up.
"When Keylane decided to look for a location for their sales and marketing activities in DACH, Munich quickly emerged as the first choice. The following reasons were decisive: the geographical proximity to many prospects in the south of Germany, access to a vibrant innovation ecosystem (and participation in the DIA was decisive for this), the existing talent pool in the digital field and the excellent transport infrastructure." – Simon Dufour, Sales Director at Keylane
Onegini: With its CIAM platform, the Dutch InsurTech company supports customer labels with more than 45 million users. Onegini has also been based in Munich since 2019. There are also other offices at the locations in Germany, Austria and Switzerland.
"Munich was the ideal location for the expansion in DACH: Centrally located for these three countries, with a large number of established companies in the financial sector on the spot and a strong network of other InsurTech companies. And the Bavarian way of life harmonises wonderfully with the Dutch mentality!" – Claudia Göppel, Senior Marketing Manager at Onegini
Onegini founder
Zelros: The InsurTech start-up from France combines data with insurance models and integrated standard scenarios for sales & claims in the respective areas. The company combines artificial intelligence with the insurance industry.
"As an AI technology company focused on the insurance sector, expanding internationally, Munich and its InsurTech ecosystem as well as various global insurers, was a strategic choice. For Zelros it was important to settle in, establish relationships with insurers and the start-up community to rapidly launch our business. The Ois Easy programme supported us continuously to ease our arrival on the German market." – Clementine Martin, Account Executive at Zelros Munich Team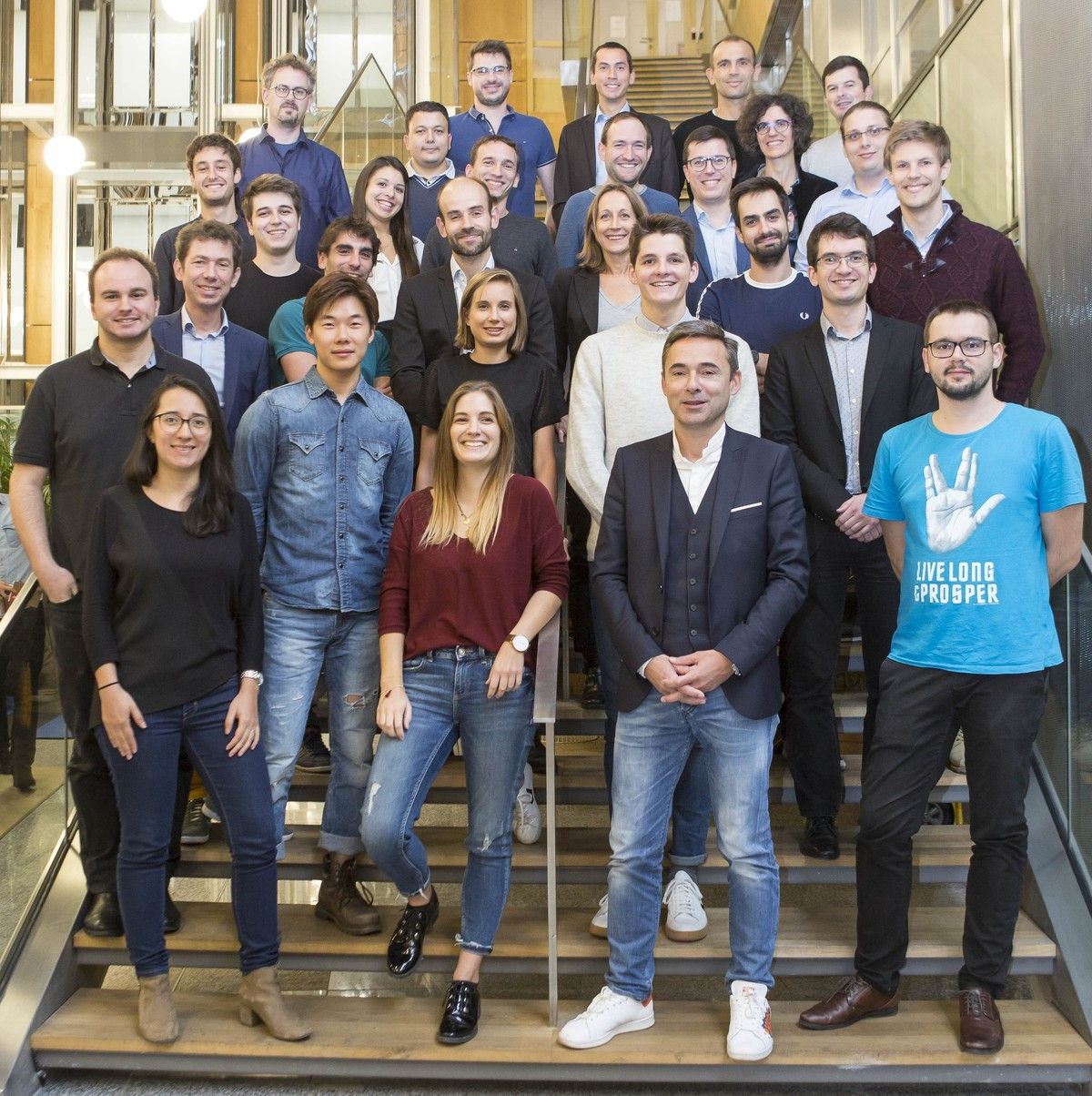 Zelros team
Are you interested in setting up your InsurTech start-up in Bavaria?
Our Invest in Bavaria team will be happy to help you get into the market as easily as possible. Find out more about our "Ois Easy" start-up package and contact us. We will be happy to assist you further!
by Johanna Hebestreit
Senior Manager Investor Services