Cross-industry innovation

Life Sciences
Bavaria and its world-class universities and research institutions have always been a hotspot for R&D in life sciences, ranging from medicine to biotech to medical technology. Over the past decades, scientists have joined forces with multiple players to cross-innovate and build businesses all over Bavaria – from Würzburg to Straubing and from Garmisch to Bamberg.
Bavaria and its world-class universities and research institutions have always been a hotspot for R&D in life sciences, ranging from medicine to biotech to medical technology. Over the past decades, scientists have joined forces with multiple players to cross-innovate and build businesses all over Bavaria – from Würzburg to Straubing and from Garmisch to Bamberg.
Home

- 

Health, MedTech & Life Sciences
Munich scientists turned entrepreneurs at reFit Systems are transforming physical therapy through video games.
Gaming meets rehabilitation
Leading universities in Bavaria have created accelerator programmes and mentoring platforms allowing young students and scientists to turn research into business – and reFit Systems is a perfect example. Founded by two scientists from the Technical University of Munich, the company created reFit Gamo, a platform designed to motivate children with movement disorders to exercise through customizable video games controlled by various movements of the body. Today, Gamo is used in clinics, rehabilitation centres and physiotherapeutic practices. In the near future, patients will be able to continue their treatment at home with Gamo. Collaboration with hospitals, networking platforms and accelerators were key to make Gamo ready for the market. Click here to read a short interview with Dr Alejandro Mendoza García, reFit Systems co-founder, to learn more about how the Bavarian ecosystem has supported his team in building their business.
This is why Bavaria is so good at cross-industry innovation in life sciences.
Diverse business opportunities
R&D combined with strong business savvy is the lifeblood of cross-industry innovation in life sciences: In Bavaria, world-class research at universities and research institutions, venture capital and state funding as well as the presence of important multinational players blend together to create a thriving start-up scene in addition to a multitude of corporate innovation programmes. The R&D and business landscape is broad and varied: including biotechnology, medical technology, digital health, pharmacy, pharmacology, nutritional science, food technology and environmental engineering.
Access to talent
Of the thirty universities and universities of applied sciences in Bavaria, most have faculties with world-class programmes in all major life science disciplines with varying R&D focus areas. In addition, renowned non-academic institutions such as Max Planck Society are important life science R&D hubs, drawing talent from all over the world.
Effective networks
Apart from the state-funded cluster initiatives that have created, for example, the famous BioM cluster, a variety of hubs and networks have been launched to bring together the different players required for cross-industry innovation in life sciences. Most recently, digital health has been a particular focus of new networking initiatives.
Glocal perspectives
All major innovation networks collaborate internationally. The European Institute of Technology (EIT), headquartered in Munich, specifically fosters cross-border networking and projects. Also, major life sciences companies have their global, European or German headquarters here and many of Bavaria's "hidden champions" are world market leaders in their field.
Want to know more about why Bavaria is a hotbed for Life Science?
Inveox
Inveox is rethinking pathology with the help of a strong network.
Inveox's goal is to bring automation to histopathology labs. This makes the process of cancer diagnosis through tissue samples more reliable and faster – from biopsy to slide review. Inveox made it on the Forbes list of the "100 most promising start-ups of 2018". Support from a strong cross-industry innovation ecosystem made a significant impact: in 2017, Inveox was selected as one of five start-ups in Batch 1 of Roche's Munich based Digital Health Accelerator. The program closely collaborates with Werk1 incubator and Silicon Valley's renowned Plug&Play accelerator, which also runs a programme in the Bavarian capital.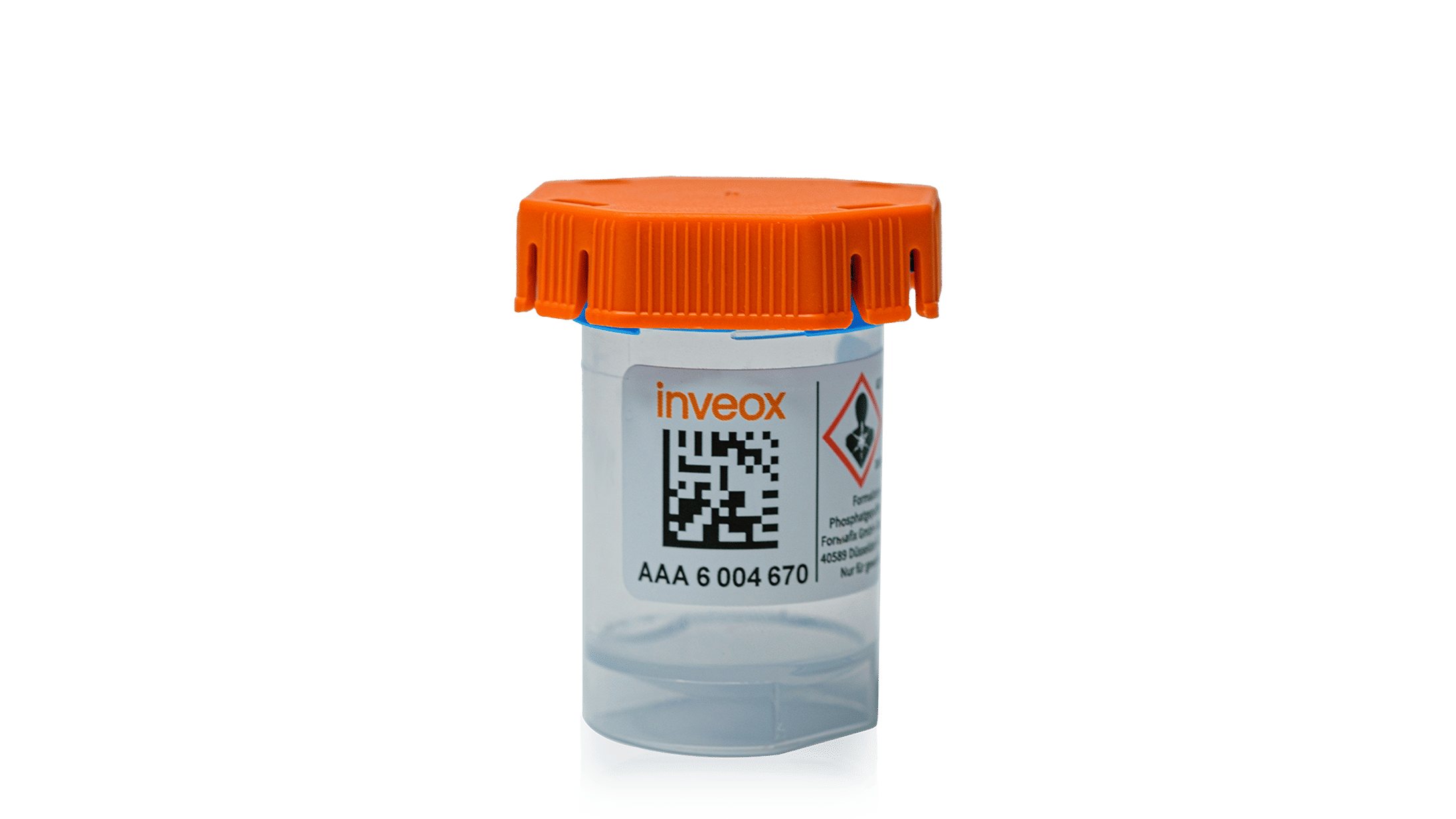 Mecuris
At Mecuris, a globally minded team is bringing easy to use 3D technologies to the world of prostheses and orthoses.
Mecuris, a Munich-based start-up, wants to help orthopaedic technicians translate their traditional craftsmanship into digital workflows and patient-specific products without prior knowledge in 3D-design. Mecuris was founded in 2016 as a spin-off of the Ludwig Maximilian University Hospital in Munich with an idea that originated from two different research projects. Today, "Mecuris strives to be the key enabler for digitally created O&P solutions worldwide." Its team's efforts are being recognised well beyond Bavaria's borders: It has won not just multiple national awards but also international innovation and start-up awards.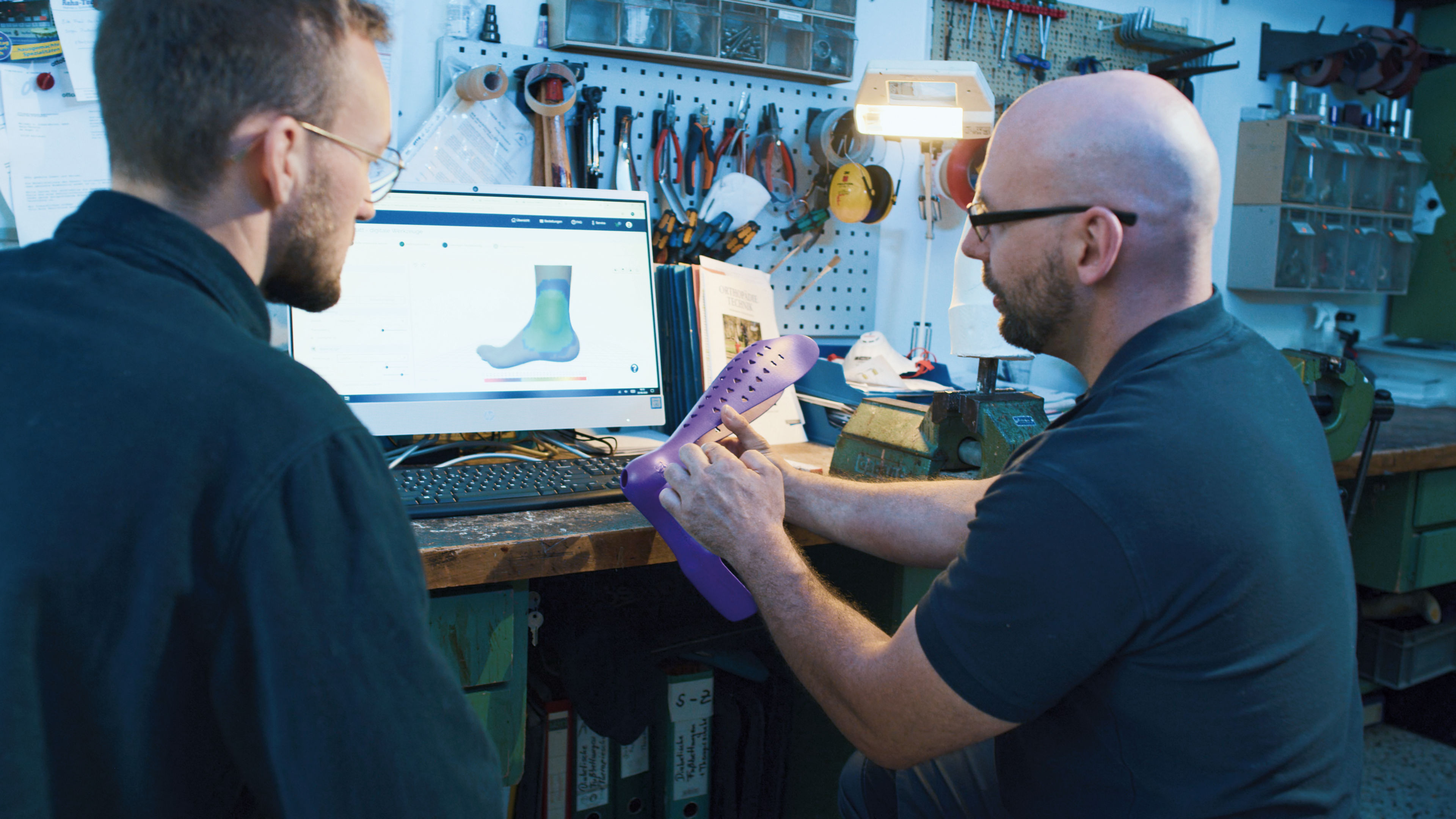 How does the Bavaria´s unique ecosystem accelerate time-to-market for cross-industry innovation in life sciences?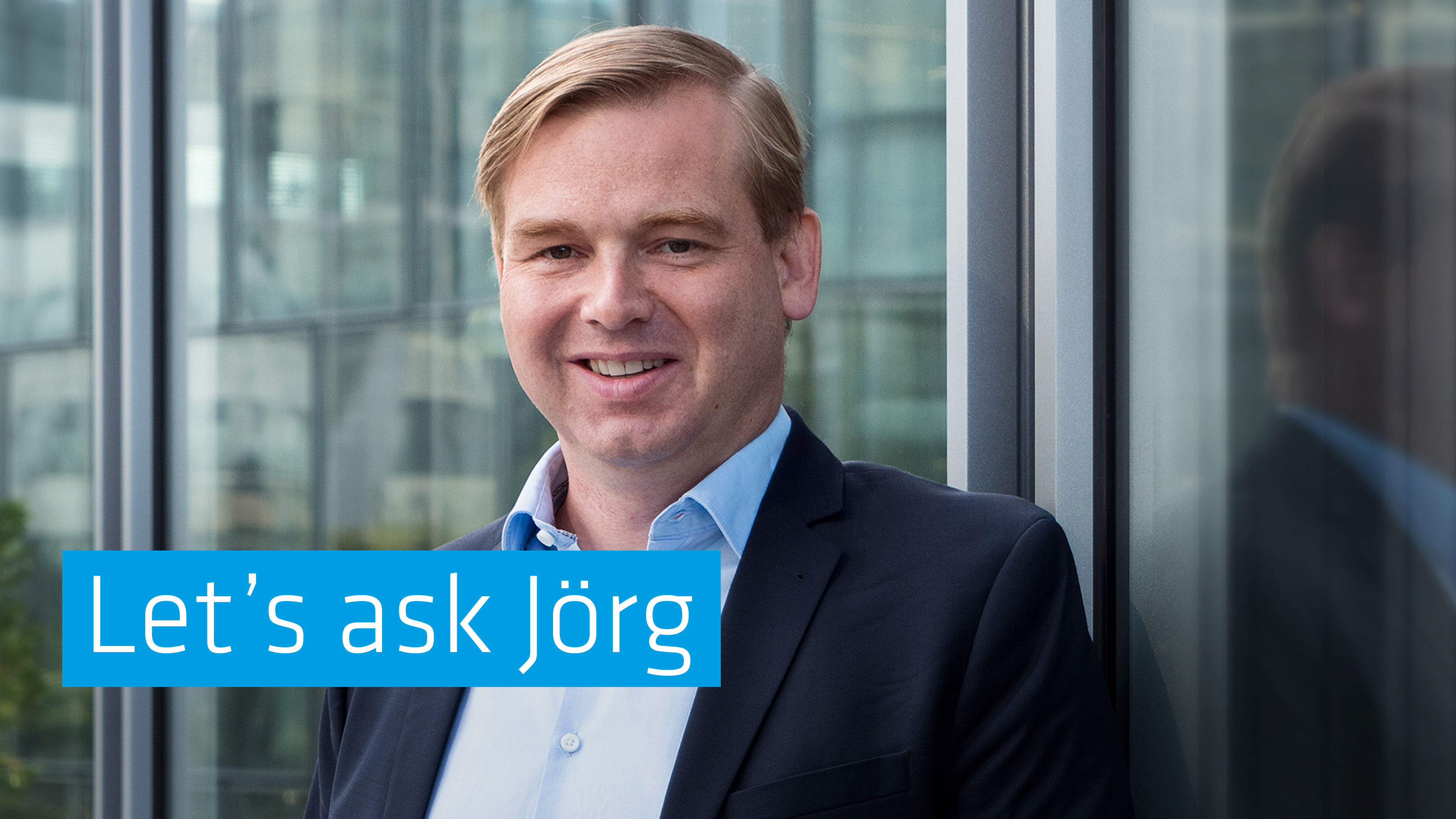 Jörg Traub is a computer scientist and seasoned entrepreneur. As Managing Director of the Forum MedTech Pharma network and Head of Specialist Area Health at Bayern Innovativ he is an expert in the Bavarian Health, MedTech & Life Science sector. We talked to Jörg about the key success factors of the Bavarian innovation ecosystem and why it is a particularly good time to found a business in the Health, MedTech & Life Science sector right now.
Bavarian Life Science Innovation
Cross-industry innovation in life sciences is happening all over Bavaria with different regions focusing on different themes. Discover the hotspots and key players running the show.
1 Munich, Planegg and Freising: Biotechnology
minus
The Innovation and Start-Up Center for Biotechnology in Planegg-Martinsried along with its location in Freising has developed into one of the top 10 biotechnology centres in the world since it was founded in 1995. In addition, two Munich based institutions work to promote cross-industry innovation in biotechnology state-wide:
Industrielle Biotechnologie Bayern Netzwerk GmbH
In short: IBB Netzwerk – has been taking on the task of networking its more than 100 partners from major industry, SME and research since 2008.
Since 1997, BioM is the central network organization for the biotechnology sector in Munich and Bavaria, commissioned by the Bavarian Ministry of Economic Affairs.
2 Freising: Nutritional Science and Food Technology
plus
3 Regensburg: Biotechnology
plus
4 Straubing: Industrial biotechnology and renewables
plus
The Straubing region has a totally different focus in the biotechnology segment. A cluster has been formed for industrial biotechnology in the area around BioCampus Straubing: the focus is the use of renewable resources.
Read more about the Straubing region here.
5 Würzburg: Biotechnology and biomedicine
plus
The Innovations- und Gründerzentrum Würzburg (IGZ) is the key partner and link for all biotechnology stakeholders in the region. It is the largest technology and start-up centre in Lower Franconia and advises high-tech start-ups in the biotechnology and biomedicine and related sectors.
Read more about the Würzburg region here.
6 Nuremberg/Erlangen: Medical technology and digital health
plus
500 companies working in medical technology are based in the Medical Valley in the European Nuremberg Metropolitan region (EMN), including more than 65 hospitals, institutes at universities and universities of applied sciences as well as more than 20 non-university research institutes. In addition, the special focus of the Digital Health Hub is on innovative diagnostic and therapeutic methods for health promotion and prevention. Also the Forum MedTech Pharma e.V. with round about 500 members from industry, research facilities and hospitals is located here.
Read more about the Nuremberg region here.
7 Bamberg/Forchheim/Amberg/Weiden: Digital health
plus
8 Garmisch-Partenkirchen: Geriatronics
plus
"Geriatronik" is a lighthouse initiative of the Bavarian district of Garmisch-Partenkirchen. The cooperation between renowned universities, successful Bavarian robotics companies and prestigious university hospitals makes it possible for the brightest minds from the fields of AI, robotics and healthcare to conduct research together. The focus is on topics such as a robot-based remote diagnosis procedure, new technologies that improve the working situation in care facilities and geriatronics systems that support patients during rehabilitation exercises.
See cross-industry innovation in action
All year long we will be reporting on what's happening in the field of cross-industry innovation in different sectors such as XR and mobility.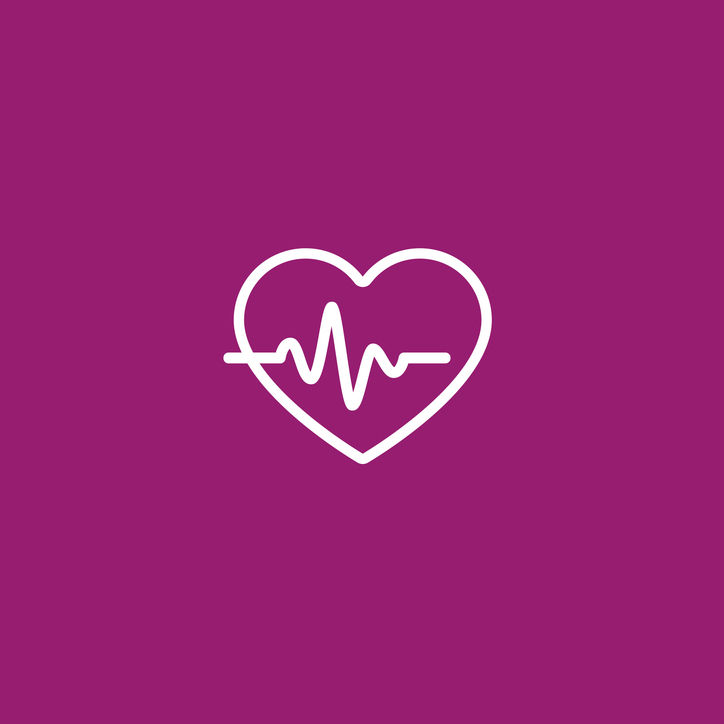 Health, MedTech & Life Sciences
We are looking forward to getting in touch with you.