Erlangen Oct 05, 2023
Medical Valley Innovation Night
---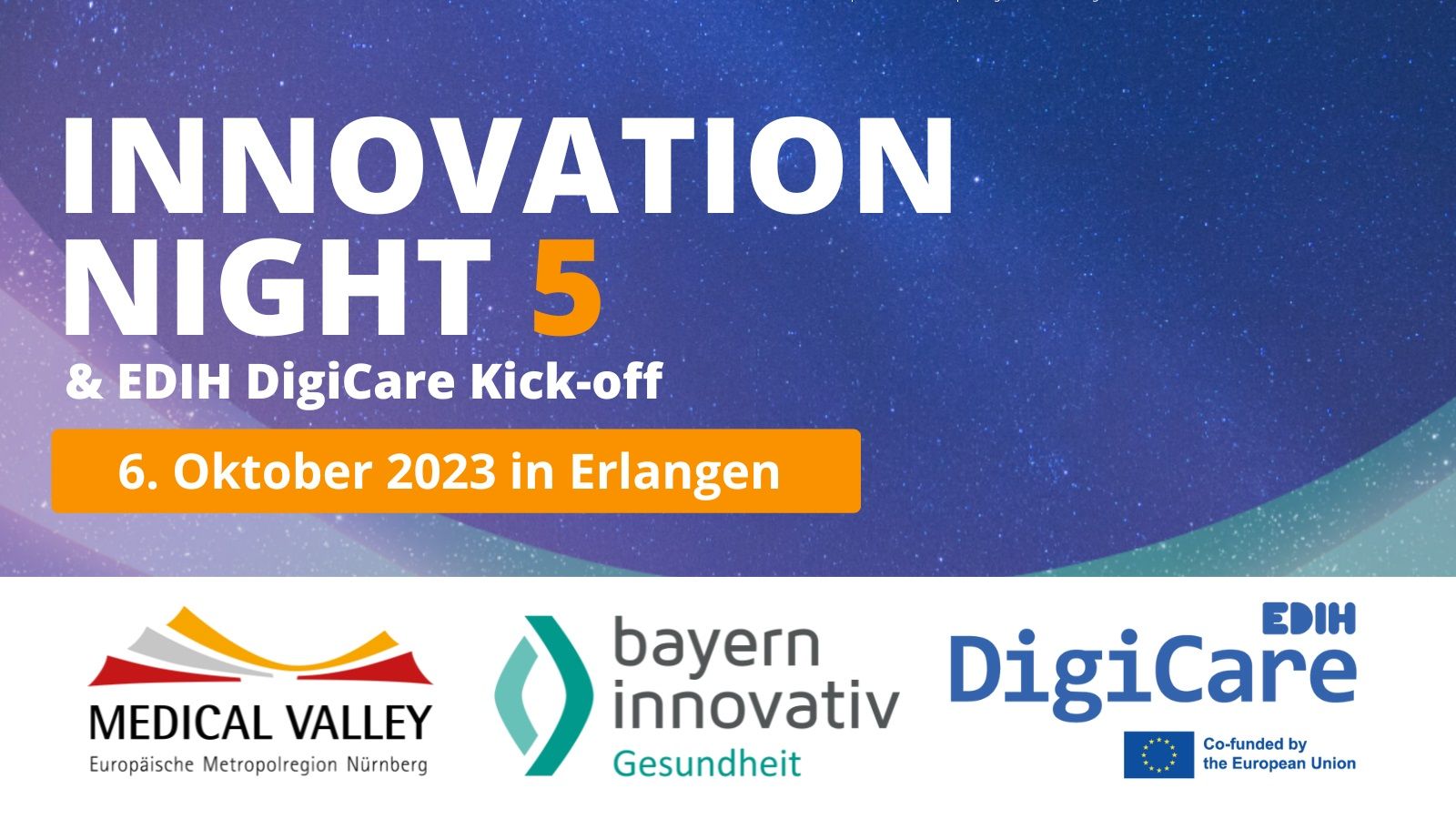 One of the highlights: The digitalization of healthcare and, against this backdrop, the EDIH DigiCare project, which will be presented together with project partner Bayern Innovativ Gesundheit.
The EDIH DigiCare project is part of a Europe-wide network of European Digital Innovation Hubs (EDIHs) established by the EU Commission. In cooperation with the partners Medical Valley EMN e. V. and Bayern Innovativ Gesundheit, this project aims to support small and medium-sized enterprises (SMEs) and healthcare providers in their digital transformation. Through a variety of services, targeted assistance and resources are provided to overcome digital challenges and make the best possible use of the potential of digitalization in the healthcare sector.
⭐ The Agenda:
Besides the official kick-off of the EDIH-DigiCare project, you can look forward to interesting impulses, inspiring discussions and much more!

Highlights include:
Impulse by Prof. Jörg Debatin on the topic of "Data for better medicine".
Panel discussion: "How regional collaborations drive digitization in healthcare".
Impulse by Prof. Björn Eskofier on the topic of "Federated Learning in the context of TEAM-X".
Back to events list
arrow
location Location

Siemens Healthineers Innovation Center, Henkestraße 127, 91052 Erlangen, Germany

calender Download event as iCal

signup Register here

language Languages

ドイツ語