Home

- 

Mobility in Bavaria: aerospace
Mobility in Bavaria: aerospace
Aerospace and aviation together form an important pillar of the mobility industry in Bavaria. Bavaria is one of the few international aviation locations that can boast a complete value chain. From research to new ideas and designs to the finished product and its further monitoring during operation. Bavaria has recognised the pioneering potential of the aerospace industry and is therefore constantly promoting new innovations and technological developments. In this article, you will find out what advances Bavaria is making in this sector, how mobility is being promoted in Bavaria and what the aerospace infrastructure looks like in Bavaria.
Aerospace in Bavaria – aviation, aerospace and aerospace applications

More than 38,000 people are employed at over 550 companies in the aerospace industry in Bavaria. This corresponds to around one third of the employees in this sector throughout Germany. The Bavarian corporate landscape in the aerospace industry ranges from small suppliers and innovative start-ups to globally active corporations. They manufacture civil and military aircraft, helicopters, satellites, guided missiles and unmanned aerial vehicles (UAVs), among other things. Bavarian companies are also developing components for space vehicles and communication technologies for innovative applications in the aerospace sector. To further advance progress and innovative technologies, a Bavarian Space Research Programme (RaFo Bayern) is being launched in 2021 to promote pre-competitive collaborative projects. In general, Bavaria is working very hard to revolutionise mobility in and out of Bavaria. This also includes research efforts in the aerospace sector. Bavaria also provides incentives for research and development projects through other technology promotion programmes. Examples include the Bavarian Aviation Research Programme (BayLu) and the Holistic Air Mobility Initiative planned for the first time in 2021, which aims to integrate new types of civilian flying transport systems into urban and regional traffic for the transport of goods and people.
Aerospace in Bavaria: research landscape

The state impresses with the strong networking of research activities in aerospace in Bavaria. Companies, universities, colleges, research facilities and institutes work hand in hand to drive innovations and create a new momentum in mobility. Furthermore, Bavaria also benefits from well-trained specialists and a steady supply of young experts for the further development of mobility in Bavaria.
At the Technical University of Munich (TUM), the Department of Aerospace and Geodesy is the undisputed leader in Germany and already ranks among the best internationally.

TUM has expertise in the following areas, among others:

Lightweight construction (carbon composites)
Drive systems
Aerodynamics
Control technology
Sensor technology
Aircrafts (air taxis)
Alternative energy sources Satellite navigation
Remote sensing
Earth observation (ESA satellite GOCE)
Geodesy

The TUM has already been successful in international competitions with the prototype of the "Hyperloop" passenger capsule. In the summer of 2020, the associated TUM research programme was launched to work on turning the superfast train into reality. The construction of a 24-metre-long test tube and a full-scale prototype are being planned for this. In addition, the Fraunhofer institutes and Max Planck Societies also make a huge contribution to research work. Other research institutions are also involved in the aerospace development in Bavaria:

The German Aerospace Center (DLR) has three sites in Bavaria – Augsburg, Weilheim and Oberpfaffenhofen – where research is carried out into pioneering technologies and solutions in connection with new mobility concepts in the fields of aviation, space, energy, transport, security and digitalisation. A joint research team from DLR and TUM are working together on hybrid cells to generate electricity for satellites in space. Last year, participating researchers tested these cells in space for the first time. The German Space Operations Center (GSOC) and the Galileo Control Center (GCC) are also part of DLR and are among the European space agency's central bodies.

The interdisciplinary and internationally oriented aviation research institution Bauhaus Luftfahrt e.V. is located in Taufkirchen. It analyses interdisciplinary essential drivers, new technological approaches as well as innovative ideas for aviation, which it integrates into comprehensive solutions

At the Ludwig Bölkow Campus in Ottobrunn/Taufkirchen, the scientific and technical expertise of universities and colleges has been directly combined with the experience and innovations of the aerospace industry since 2012. As a result, new research topics including targeted focal points are identified together.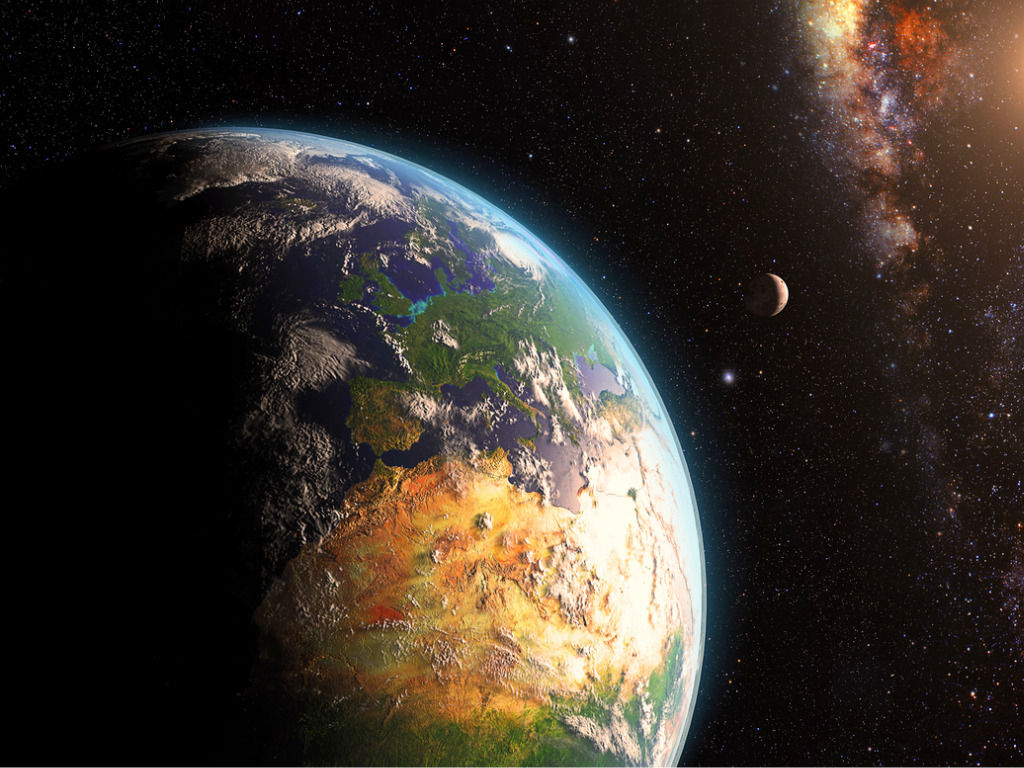 As part of the Bavaria Cluster Offensive, BavAIRia e.V., based in Oberpfaffenhofen, has been responsible for the management of the aerospace cluster since 2006. BavAIRia networks the industry players in order to increase Bavaria's competitiveness in aviation, aerospace and space applications on a global level. The cluster has an extensive network of contacts, so that smooth, effective communication can be guaranteed between companies, research institutions, ministries, authorities, space agencies as well as other cluster organisations at home and abroad.


ESA Business Incubation Center Bavaria (ESA BIC Bavaria) – Where ideas take off

The ESA Business Incubation Center Bavaria (ESA BIC Bavaria) is a space-oriented business incubation centre financed by Bavaria together with the European Space Agency ESA, among others. Start-ups and young companies with innovative ideas for the use of space technologies in other areas such as robotics, MedTech, sports, mobility, automotive, aerospace or artificial intelligence are primarily supported there – a good example of how cross-industry innovation is created in Bavaria. However, innovative aerospace applications are also promoted by ESA BIC Bavaria. This start-up centre is run by the Anwendungszentrum Oberpfaffenhofen (AZO). Due to the large number of start-ups in combination with the jobs created and the excellent partner network, ESA BIC Bavaria enjoys an excellent reputation among ESA BICs and other business incubators throughout Europe. Successful examples are Isar Aerospace, the Unicorn Lilium and Mynaric. In addition to the head office in Oberpfaffenhofen, there are other branches in Bavaria in Nuremberg, Freilassing and Ottobrunn.
Interesting start-ups in the aerospace sector in Bavaria

In addition to the big players in aerospace, such as Airbus Defence and Space, Airbus Helicopters oder MTU Aero Engines , Bavaria is also home to many start-ups

Founded in 2018, the start-up Isar Aerospace develops small launch vehicles that use efficient electric propulsion systems as well as the miniaturisation of space components to carry modern small satellites weighing up to 500 kilograms into their orbits. Bavarian Prime Minister Markus Söder recently opened the start-up's first production hall in Ottobrunn. This brings the start-up one step closer to its goal of simplifying access to space. The young Bavarian company's first 27-metre-long missiles are expected to reach Earth's orbit as early as 2021. The start-up is supported by funds from Bavaria's Hightech Agenda Bayern, among others.
With the foundation of HPTex GmbH, the Bavarian companies HPS GmbH and Iprotex GmbH & Co. KG are combining their expertise to establish the metallic high-tech "mesh" fabric in international aerospace from Bavaria. "Mesh" is a key component of satellite technology. HPTex uses this for two applications at the same time: earth observation and communication. Both work by using the "mesh" as a resonating body. This enables both the reception and transmission of radar and communication data between the sky as well as the earth.
Lilium wants to revolutionise air mobility directly from Bavaria. With its electric vertical take-off and landing jet, the start-up from Weßling wants to operate a regional flight service that should be available in several cities around the world as early as 2025. Lilium's latest success is a partnership agreement with Dusseldorf and Cologne/Bonn airports.
The Quantum-Systems GmbH start-up founded in 2015 wants to change the market for unmanned aviation in the long term. The company specialises in the in-house development, design and production of small unmanned aerial vehicles. The different drones from Quantum-Systems particularly impress due to their long range, electrical efficiency and the ability to take off as well as land vertically without any additional equipment required
With these extremely innovative start-ups in Bavaria, new companies are waiting in the wings that want to change mobility as well as the aerospace sector in the long term. The innovative strength, excellent economic infrastructure and locational advantages make the aerospace sector in Bavaria an important technology and economic driver in the field of mobility and beyond. Bavaria itself is also pushing ahead with efforts to develop mobility as well as the aerospace industry. As part of the High-Tech Agenda Plus, it was decided to strengthen the aerospace industry, among other things by topping up the existing research programmes and establishing new initiatives in this field.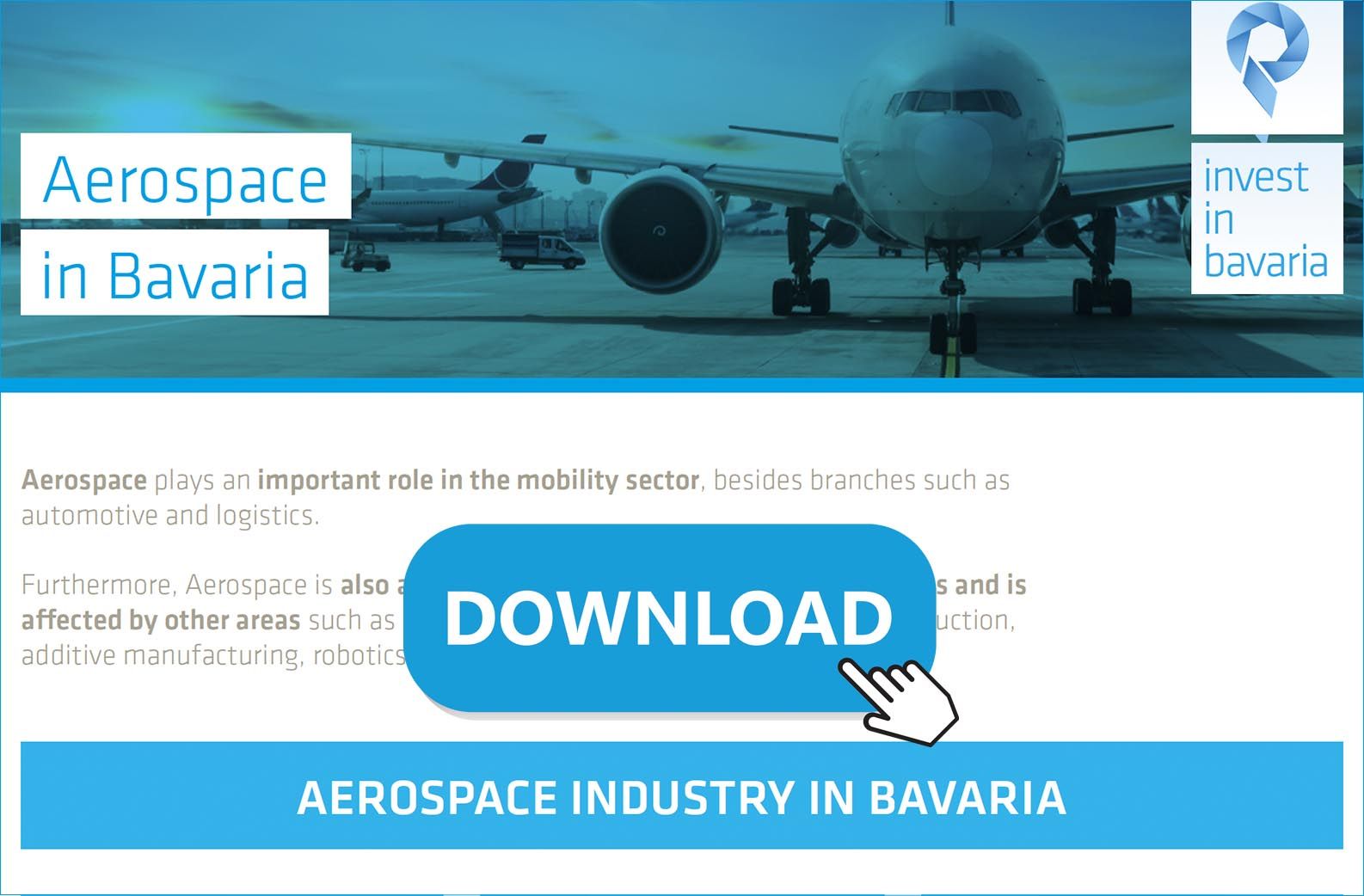 Click the picture to open or download the infographic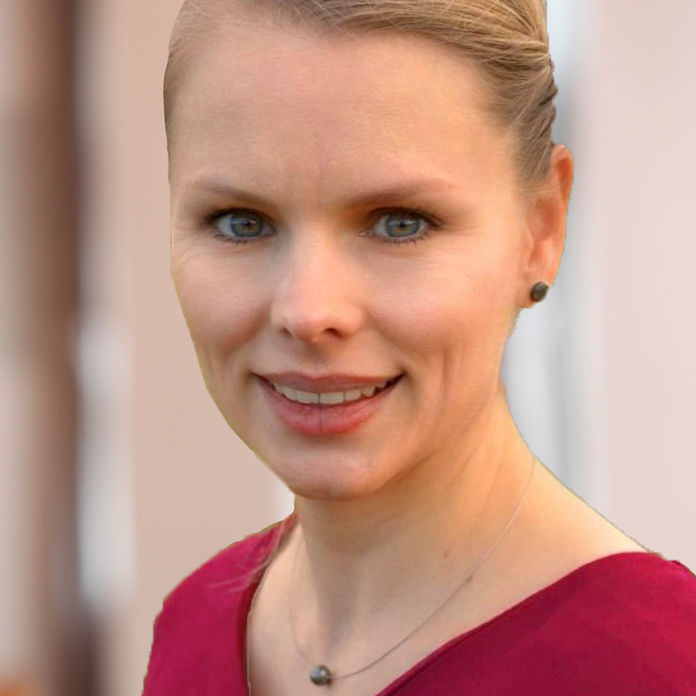 by Dr. Katharina Prorok
Manager Investor Services