München Dec 07.
- Dec 08, 2016
Protection of Children in Cars
---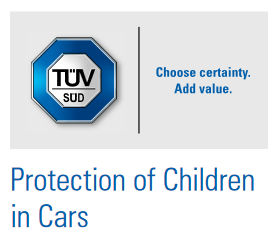 Vom 8. bis zum 9. Dezember 2016 findet in München die 14. Konferenz zum Thema Protection of Children in Cars statt. Die Konferenz richtet sich an Sicherheits-Ingenieure, Unfall-Forscher, Experten aus dem Bereich Biomechanik, Kinderärzte, Vertreter von Verbraucherschutz-Organisationen, Entwickler von Sicherheits-Kampagnen und Spezialisten aus den Bereichen der Sicherheitsbewertung. Im Rahmen der Konferenz wird es am 7. Dezember außerdem einen Workshop zum Thema Kindersicherheit in Fahrzeugen geben. Die Teilnahme an diesem Workshop ist für alle registrierten Teilnehmer der Konferenz gratis.
Weitere Informationen zur 14. Internationalen Konferenz Protection of Children in Cars finden Sie hier.
Back to events list
arrow
calender Download event as iCal

language Languages