Nürnberg May 07, 2019
Blockchain Summit
---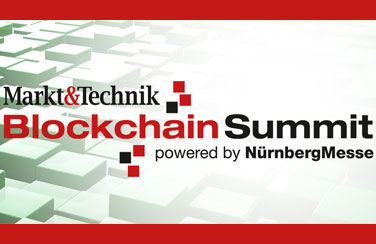 Probate Geschäftsmodelle, technische Voraussetzungen sowie Herausforderungen und Hürden für den Einsatz der Blockchain stehen im Fokus der Veranstaltung. Das BlockchainSummit bietet eine Netzwerk-Möglichkeit mit Referenten, Sponsoren und anderen Teilnehmern. Neben Vorträgen und Diskussionsrunden ist auch eine begleitende Table-Top Ausstellung Teil des Summits.


Keyspeaker:
Prof. Dr. Volker Skwarek, HAW Hamburg | Vorsitzender der ISO Smart Contracts Study Group:
Standardisierung und Normung
Christoph Reichenbach, Hewlett Packard Enterprise | Solution Strategist:
Blockchain in Zusammenhang mit Intelligent Edge und Beispiele
Sebastian Becker, Riddle & Code | Chief Sales Officer:
Start-up Use Cases - digitaler Zwilling und Blockchain
Silvan Jongerius, TechGDPR | CEO:
A primer to GDPR, blockchain, and the 7 Foundational Principles of Privacy by Design
Karsten Treiber, targens GmbH | Director Digital Finance:
Blockchain X.0 Verschmelzung der Industrien

Veranstaltungsort:
Design Offices Nürnberg City
Königstorgraben 11
90402 Nürnberg

Weitere Informationen erhalten Sie direkt beim Veranstalter.

Bitte vereinbaren Sie bei Interesse an einem persönlichen Gespräch einen Termin mit Frau Johanna Hebestreit.
Back to events list
arrow
calender Download event as iCal

language Languages