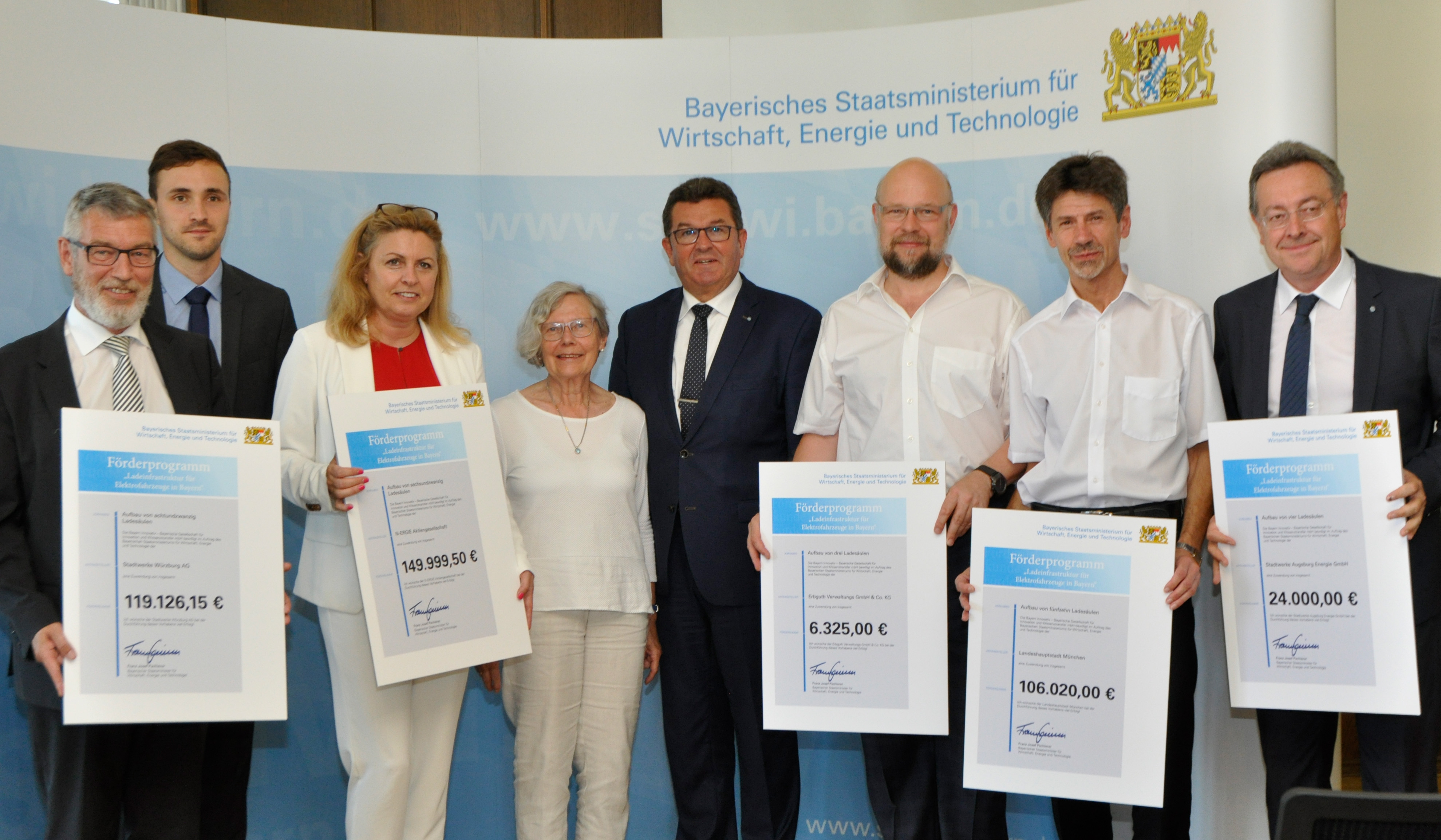 Second call of Bavarian funding programme for charging stations successfully concluded
Jul 26, 2018
Pschierer: "Promoting sustainable mobility instead of driving bans – that's the Bavarian way"
MUNICH Bavaria's Minister of Economic Affairs and Energy Franz Josef Pschierer presented the grants for the second call to develop the charging infrastructure in Bavaria today.

"With the second funding call we deliberately focused on our major cities with higher nitrogen oxide values. We are creating 80 new charging stations and 141 charging points as a result. We are providing EUR 425,000 for this and releasing a total investment of over EUR 900,000. This is an important contribution to sustainable mobility in our major cities. And it is also a clear signal in the heated debate about air quality. Our aim is to provide 7,000 charging stations accessible to the public by 2020 in Bavaria," says Pschierer.

We have been able to approve 229 applications with a funding volume of EUR 2.5 million since the programme launched in September 2017. As a result, it is expected that more than 500 additional charging stations can be set up in Bavaria.

It's not just as an extensive a charging infrastructure network as possible that's important but also being able to find the charging points: "With the Bavarian charging atlas we are providing a tool that shows the user the way to the next free charging station and we are going to continually develop it. This shows: We're not just talking about electromobility, we're making a difference," explained Pschierer.

You can find the "Bavarian Electromobility Charging Atlas" here: ladeatlas.elektromobilitaet-bayern.de.

Photos of the presentation of the grants can be downloaded afterwards from the following link: www.stmwi.bayern.de/service/mediathek/fotos.