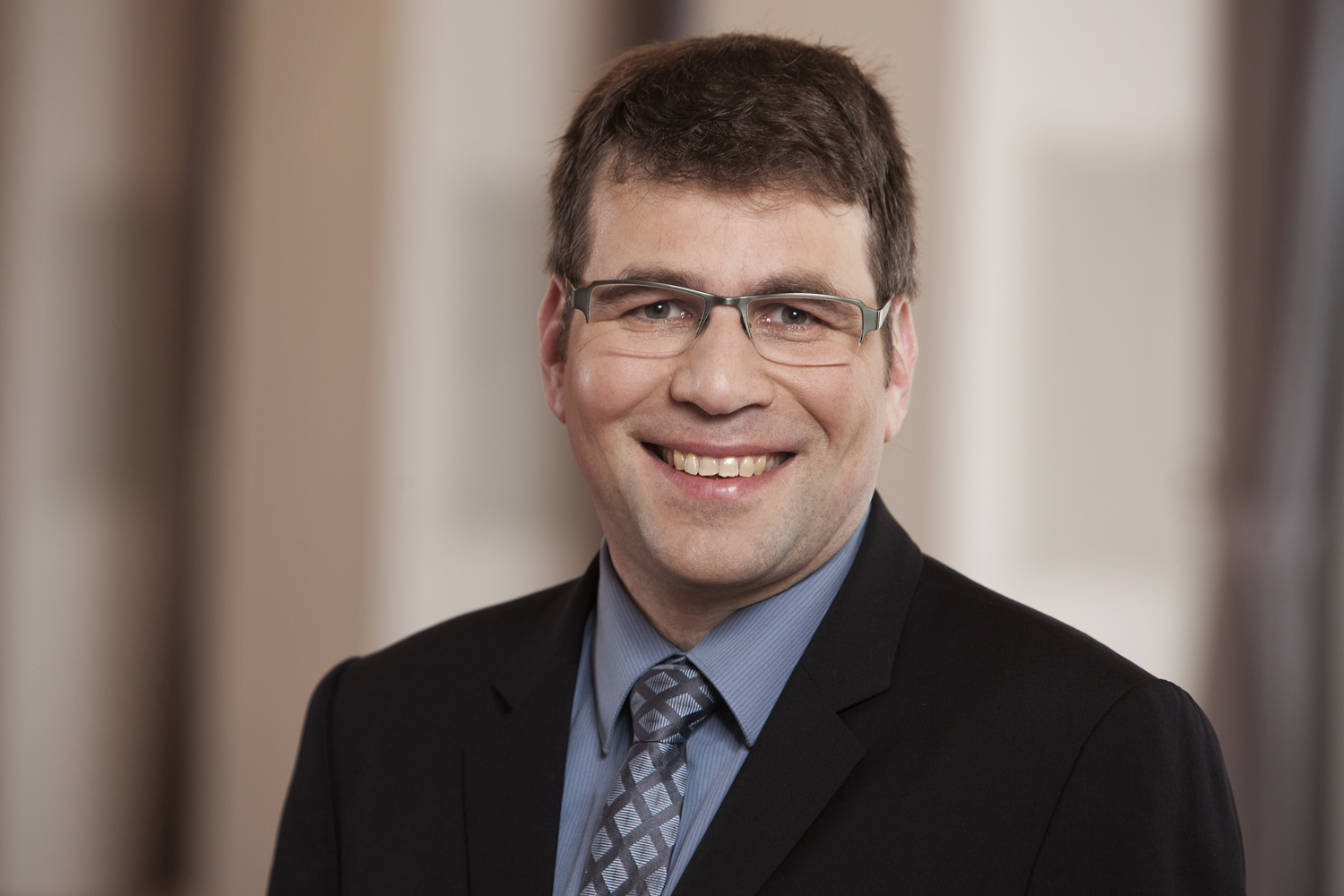 Dr. Wolfgang Hübschle, the new head of Invest in Bavaria
Nov 13, 2013
Pschierer: "Excellent specialist for Bavaria's settlement policy"
MUNICH Invest in Bavaria has a new boss: Since 4th November, Dr. Wolfgang Hübschle is the new head of the Business Promotion Agency of the Free State of Bavaria. He succeeds Dr. Johann Niggl, who is now Managing Director at Bayerische Eisenbahngesellschaft (BEG; Bavarian Railways Company).

Bavaria's Vice Minister of Economic Affairs Franz Josef Pschierer explains: "Acquiring foreign businesspeople and consulting expansion projects ensure that Bavaria remains a premium location. Our goal is to win over as many potentially promising investors for the Free State as possible. As a territorial state, Bavaria is presented with particular challenges. Dr. Hübschle will be able to bring his extensive knowledge to the table here, which should be of great benefit to our business location."

Dr. Wolfgang Hübschle, 45, has many years of experience in location marketing and economic promotion services. He was most recently active as the representative of the Free State of Bavaria in New York and in charge of handling the acquisition of American companies, among other things.

Before that, the law graduate was head of the "Regionalförderung und EU-Programme Interreg" (Regional Promotion and EU Programmes Intergovernmental) department at the former State Ministry of Economic Affairs, Infrastructure, Transport and Technology. He is therefore well-acquainted with the Bavarian promotional landscape. Hübschle has also become familiar with the local side of economic promotion services during his professional career. He was the head of the economic promotion services of the city of Augsburg from 2002 until 2005.

"I look forward to the new challenge," Wolfgang Hübschle emphasises. "Invest in Bavaria has made it its mission to bring companies to Bavaria which will benefit the Free State by providing new ideas and products. In the course of the acquisition, I would therefore like to focus on the topics of digitalisation, production and life sciences, as these areas harbour enormous potential for companies in Bavaria."

Invest in Bavaria is the Business Promotion Agency of the Free State of Bavaria. With around 25 staff and four representative offices in its focus countries – the USA, Japan and India – it undertakes marketing and company acquisition for Bavaria as a business location. Invest in Bavaria supports projects to set up business in Bavaria as well as expansion intentions, and acts as a direct point of contact for both national and international companies. In spring of 2013, Invest in Bavaria has opened a new branch in Nuremberg to further promote the exchange with the regions. Due to its customer and service oriented approach, Bavaria is able to position itself as the top choice for company relocations in the ever-increasing international location competition.