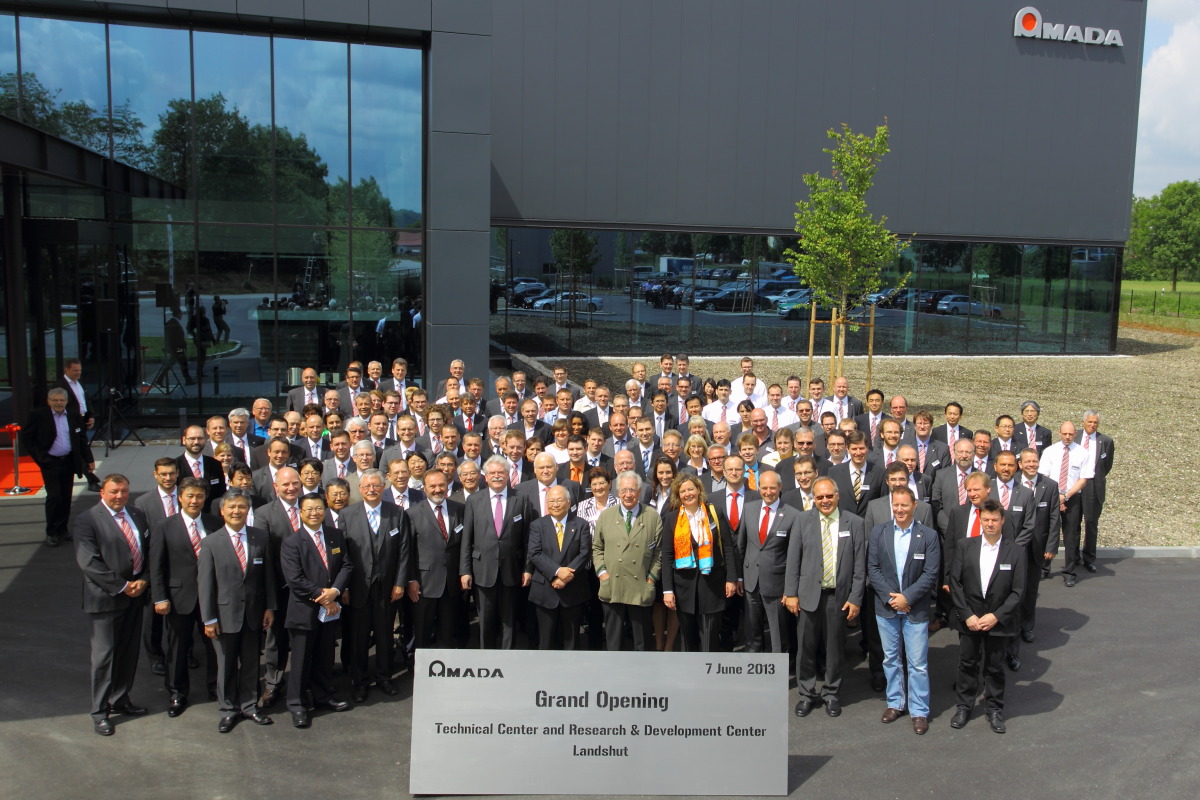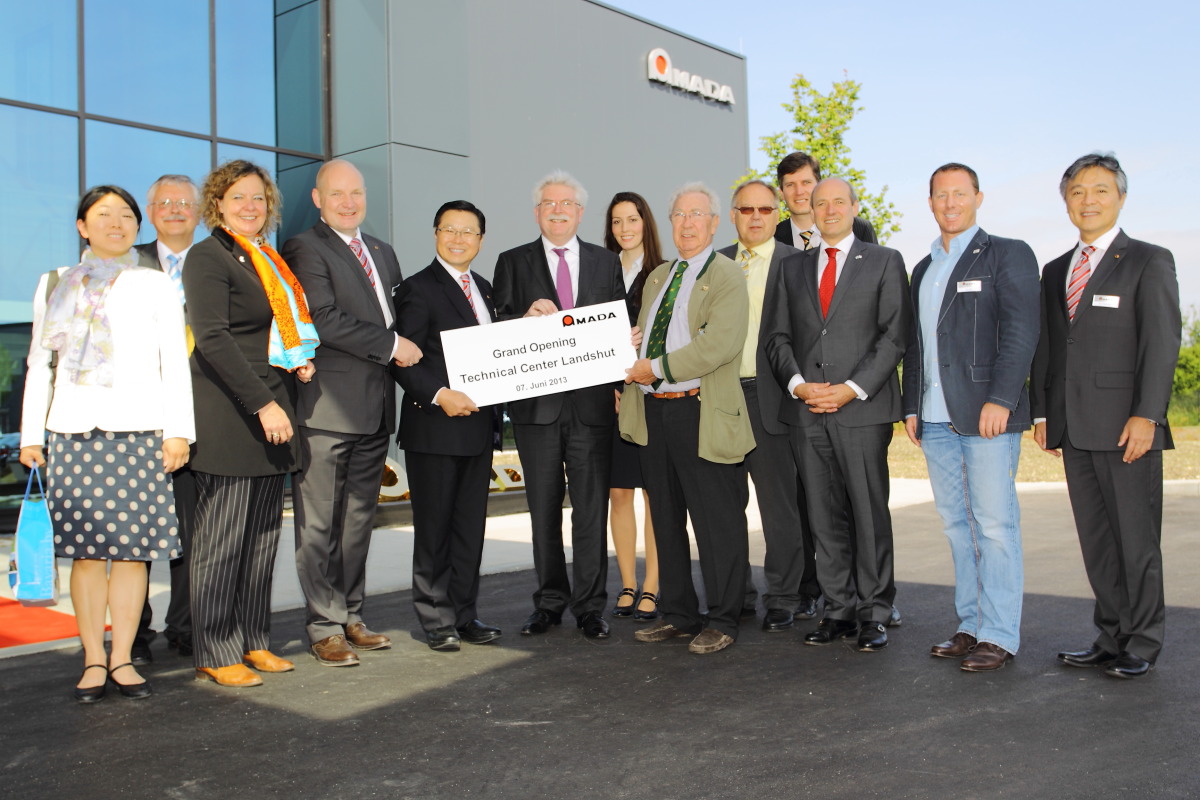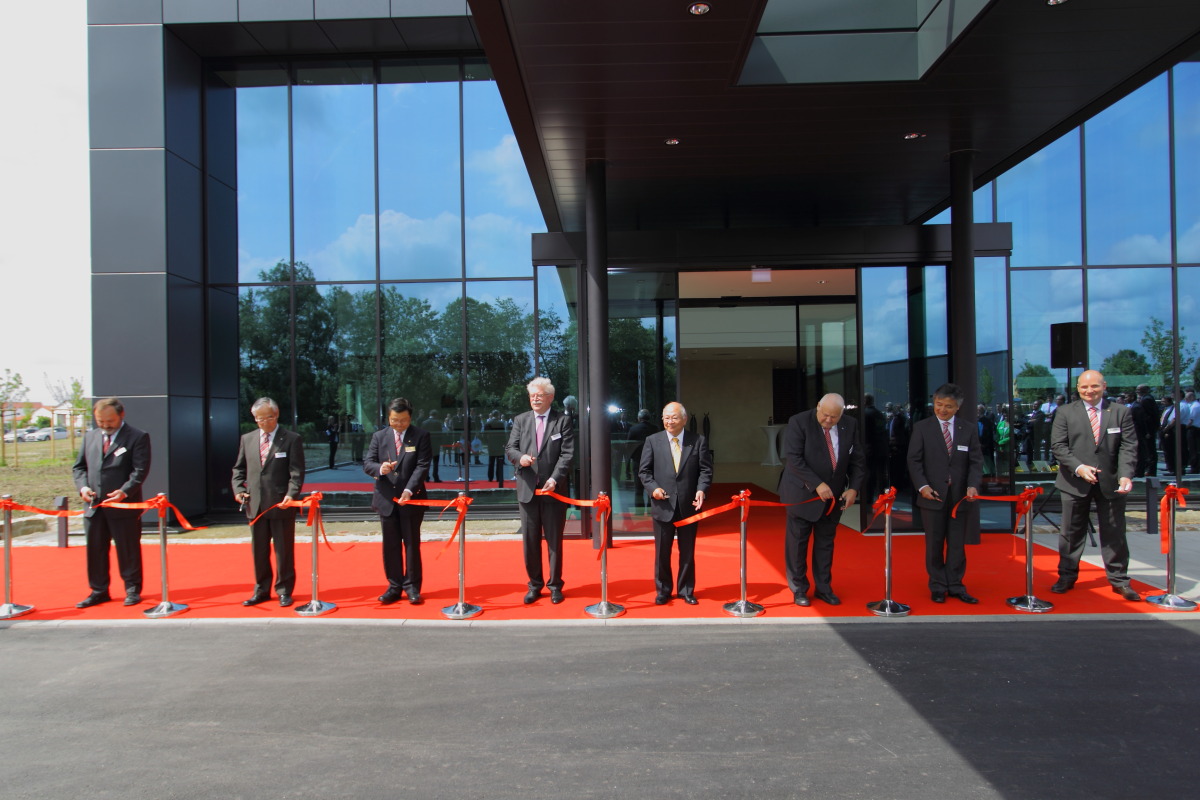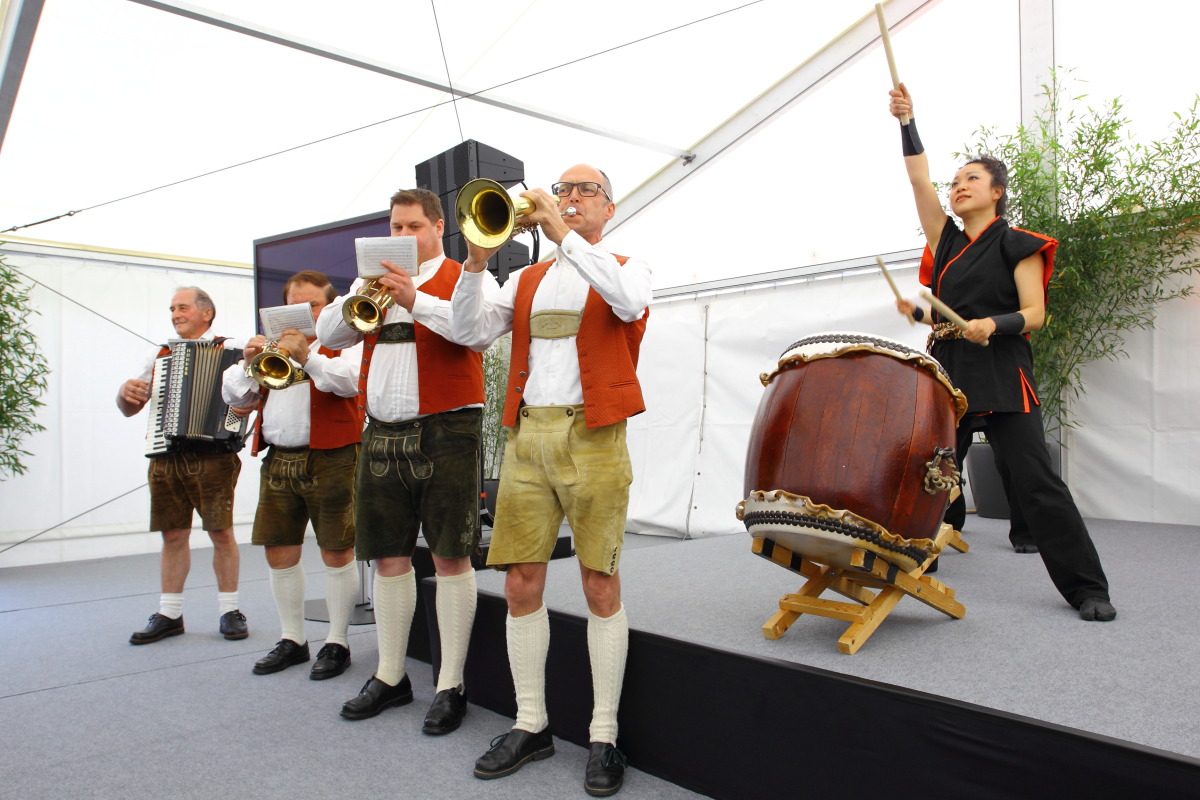 AMADA opens branch and R&D centre in Eching
Jun 21, 2013
AMADA, a leading manufacturer of machinery and tools for sheet metal forming, opened its new branch in Eching, Landshut district, on 7th June 2013, in the presence of Bavaria's Economics Minister Martin Zeil. The role of the AMADA Technical Center Landshut (TCL) and the new research and development centre will be to analyse, present and provide advice on products and services, as well as collecting and processing information about the latest developments in sheet metal forming. AMADA Co., Ltd. founded its German subsidiary AMADA Advanced Technology GmbH (AAT) in 2012 with the support of Bavaria's representative office in Japan and Invest in Bavaria.
One of the aspects that makes the new site in Eching stand out is its easy accessibility for customers. In addition, AMADA is hoping to benefit from the high innovation density in Bavaria. The company intends that the production solutions developed here will become worldwide AMADA standards in future. "The location conditions could hardly be better for industrial companies. This is also the result of the constant development of Bavaria as a location for research and technology. We are delighted to welcome even more valuable expertise in the form of AMADA!" says Johann Niggl, Head of Invest in Bavaria, the Business Promotion Agency of the Free State of Bavaria.
A programme of opening events is being held at the newly-built TCL between 10th June and 5th July 2013. Those interested can gain more information and get to know the company in its new buildings. These buildings take into account the company philosophy of respect and responsibility for nature: electricity is provided by geothermal energy and the 25,000m² site includes extensive green spaces.
The parent company AMADA Co., Ltd. was founded in Japan in 1946 by Isamu Amada and currently has around 7,600 staff at its headquarters in Kanagawa, Japan. The company is represented at 43 sites around the world, including AMADA GmbH and AMADA Advanced Technology GmbH in Eching, near Landshut, since 2012.
You can find a link to the opening events
here
.