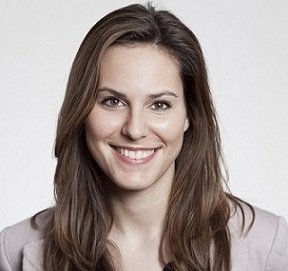 AdServerPub, the French real-time advertising specialist, starts its business activities in Munich
Oct 01, 2013
Niggl: "Excellent E-commerce opportunities in Bavaria: an innovative online marketing company finds its way to the Free State"
MUNICH The French online marketing agency AdServerPub is starting its business activities in Munich. The right message at the right place, at the right time, using the right medium, addressed to the right person – the challenge that marketing faces on the Internet is a big one. AdServerPub is now bringing a highly innovative solution to Bavaria. Founded in Paris in 2010, the performance display advertising specialist has already set new standards in this area: 2 billion hits per month, 15.3 million unique visitors and 200 campaign launches every month, among others for Spartoo and Zalando. The company's proprietary technology provides new opportunities for ad campaigns on the Internet and on mobile and tablet devices. AdServerPub has developed its own technology which allows advertisers to address their target groups with high precision using personalised ads and thus generating revenue.
Under the leadership of Gloria Mathy, country manager for the DACH region (Germany, Austria, Switzerland), the team of three started its business activities at its new location in early September. "Our technology has enabled us to increase our strategic market share in France," says Ylan Temim, CEO of AdServerPub. "The next step is to repeat this success in Germany with Munich as our base." With its technological edge and flexible range of services, AdServerPub hopes to win over advertisers and publishers in Germany.
"In light of ever-changing customer requirements, it is critical to develop new digital opportunities for the small and medium-sized retail trade in Bavaria," explains Dr. Johann Niggl, Head of Invest in Bavaria. "I am delighted about AdServerPub's contribution and wish them a successful start to their business activities in Munich."
See also the company's press release available at: