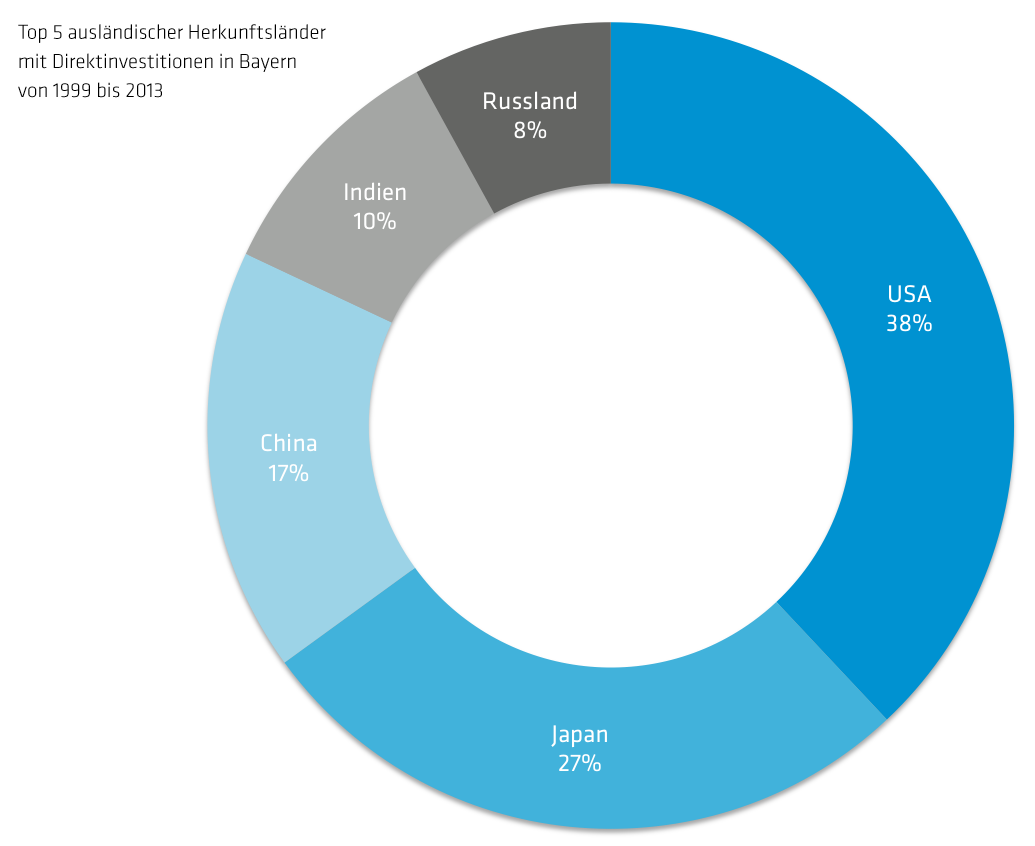 15 years of Invest in Bavaria
Jul 10, 2014
Pschierer: "Positive outlook of our business promotion agency"
MUNICH Invest in Bavaria is celebrating its 15th anniversary. Bavaria's Vice Minister of Economic Affairs Franz Josef Pschierer acknowledges the efforts displayed by the Business Promotion Agency of the State of Bavaria up until now as a success story: "From 1999 until the end of 2013, Invest in Bavaria has successfully supported around 1,150 investment projects throughout Bavaria. As a result, around 36,000 new direct jobs have emerged according to data from companies who have invested in Bavaria." In purely mathematical terms, this means that one project has been successfully completed every five days and around 45 new direct jobs created each week over the last few years. Until now Invest in Bavaria was able to acquire companies from about 50 countries from all over the world for Bavaria.

"But we will not simply sit back and rest on this success. 15 years of Invest in Bavaria has given us more reason and incentive to maintain a high level of commitment. We want to incite even more enthusiasm in investors for Bavaria, which will enhance the State by providing innovative products and services and spur on our strong small and medium-sized businesses as well as our global players. We are particularly interested in entrepreneurs from the digital sector," says Pschierer.
Projects concerning foreign direct investment from the USA are in the number one position ahead of Japan. China has gained significant ground in particular during the last few years and established itself in the top group. 2013 was the first year that saw more direct investment from abroad than projects from Germany, which constitutes around 30 per cent of successfully supported investment projects since 1999. Up until now, 2014 has also proved to be a success for Invest in Bavaria. As many as 46 projects were concluded in the first half of the year creating in turn around 1,900 new jobs and securing more than 600 jobs. In doing so, Invest in Bavaria has already exceeded the total number of 1,800 jobs from the previous year by the middle of this year.
The Business Promotion Agency of the State of Bavaria was established in 1999 on the Bavarian Minister of Economic Affairs' own initiative, who at the time was Dr. Otto Wiesheu. Its task is to conduct marketing and company acquisition for the business location of Bavaria. Invest in Bavaria supports projects for setting up business in Bavaria as well as expansion plans, and acts as a direct point of contact for both national and international companies. In spring of 2013, Invest in Bavaria launched a new branch in Nuremberg to further promote the exchange with the regions.
Today, around 30 employees work for Invest in Bavaria in Munich and Nuremberg. Invest in Bavaria works closely together with its four own representative offices in the focus countries – the USA, Japan and India – and can also make use of the other more than 20 Bavarian foreign representative offices, if necessary. See also our
latest blog post.