Online Nov 11, 2021
TRANSFERleben
---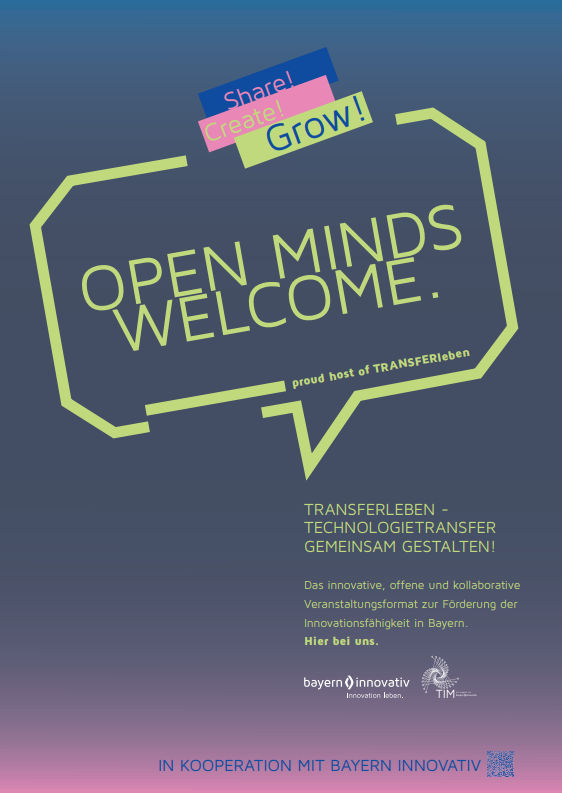 After more than a year in the "new normal," we have all faced new challenges - and grown in the process. Once again, it has become clear how important innovation, research and transfer are. That cooperation is the key driver. That innovative technologies shape the future and open up new opportunities for research, business and society.

Bayern Innovativ invites you: Bring your impressions, your knowledge, your ideas to the new edition of "TRANSFERleben" under the motto "share-create-grow" and shape together the future of transfer and cooperation for all. Universities, technology transfer offices, research institutions, companies, start-ups, incubators, clusters & networks & associations throughout Bavaria are called upon to participate.

The event will take place from 09.00am - 03.30pm.
Back to events list
arrow
calender Download event as iCal

signup Register here

language Languages

German