Munich May 21, 2019
traffiX + logistiX
---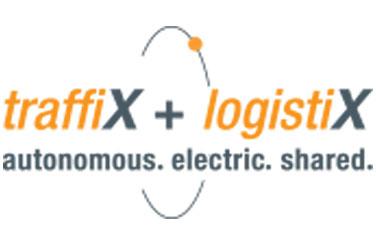 The forum is an important platform for all players involved in the traffic and logistics eco-system: for the new players, the OEMs, the tier suppliers, the new service providers, mobile network operators & connectivity providers, infrastructure & network, database, content & application providers, technology providers, the safety & security industry, for the certifiers and testing services, insurers, private and public investors as well as the applied R&D. Start-ups from Europe, Israel and neighbouring countries will present their innovative solutions.

The transformation of the transport and logistics industry: diesel gates, the end of the combustion engine, electrification, autonomous mobility, shared transport services, data, data without end, artificial intelligence, everywhere connected communication - the transformation of the transport and logistics industry is unstoppable.

Focus questions:

What are the drivers of transformation?
What new and changed needs do we recognize?
What are the groundbreaking innovations that can satisfy these needs?

Event venue:
Ludwig Bölkow Campus
Taufkirchen near Munich

>> Review 2018

>> Tickets

>> Further information about the event
Back to events list
arrow
calender Download event as iCal

language Languages