Nuremberg Oct 18, 2016
Town Hall Meeting @it-sa
---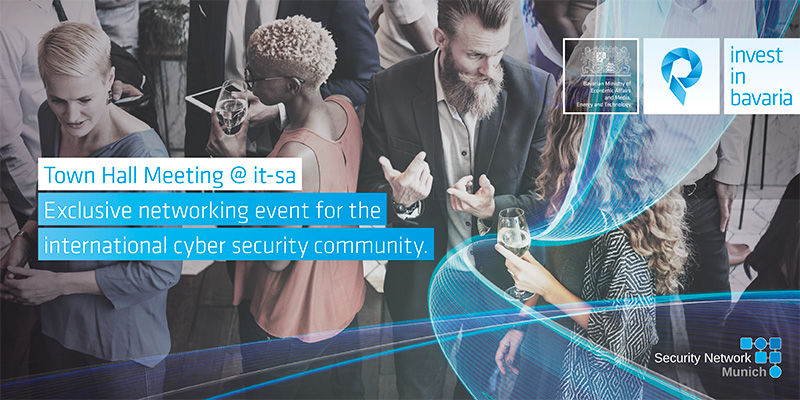 Invest in Bavaria and the Security Network Munich are very pleased to host the 1st international town hall meeting @it-sa – an exclusive networking event for the international cyber security community at it-sa in Nuremberg.Keynotes by Information Security Forum (ISF) and Airbus Defence & Space will be highlights of this unique gathering of security experts, exhibitors and visitors from all over the world. Meet your peers in a casual atmosphere over food and drinks to exchange and share insights on cyber risks and possible remedies.
Start: 12:00 noon, Registration and Welcome Drinks at 11:45 am
Event location: Room "Mailand", Nuremberg Convention Center, 90471 Nuremberg
For more information and registration please click here.
By registering for our event you will receive an E-Code for a free Ticket for it-sa 2016!
We look forward to meeting you!
Invest in Bavaria & Security Network Munich

Your Invest in Bavaria contact at it-sa:
Veronika Reichl
Manager Investor Relations
Tel.: +49 89 24210-7521
Back to events list
arrow
calender Download event as iCal

language Languages