Munich Jun 14, 2020
Tech Days 2020 - Online Edition (Virtual Event)
---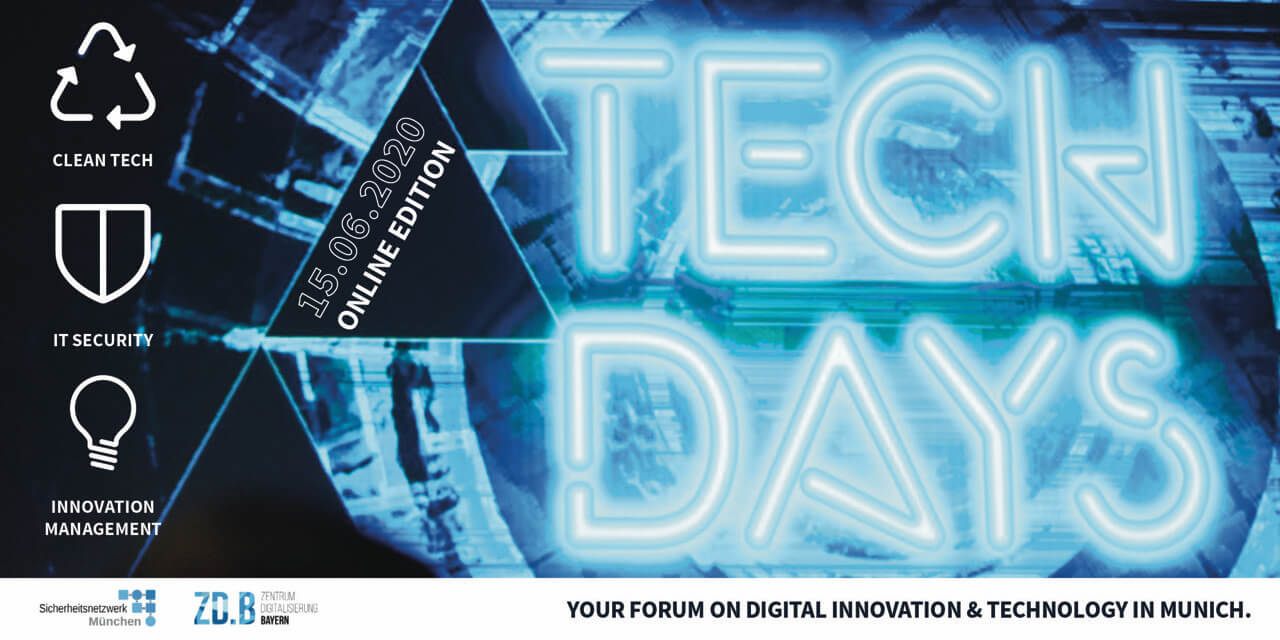 On June 15, 2020, the Tech Days Munich of the Zentrum Digitalisierung.Bayern and Sicherheitsnetzwerk München will bring together key players from a wide range of fields to talk about this year's main topic Clean Tech in keynotes, panels, workshops and much more.
Clean Tech includes all innovative technologies and products that are intended to reduce the consumption of natural resources and thus make an important contribution to environmentally friendly and sustainable economic activity. As every year, topics such as cybersecurity and innovation management are on the agenda.

In addition, start-ups can apply for a place in the online exhibition, which will be presented with logo, company profile and pitch video on the landing page of the live event. After the event, the profiles and pitches will remain available on the website.

The conference language is English. Registrations can be made via the Tech Days website. Participation is free of charge.
Back to events list
arrow
calender Download event as iCal

language Languages