Chicago Oct 08, 2015
SMART FACTORY INDUSTRY FORUM
---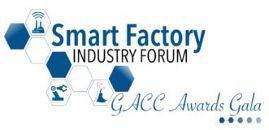 The world of manufacturing is evolving rapidly - it is moving into the next generation – an interconnected, digitalized world of machinery, technology, supply chains, logistics, etc. In Germany, it is known as Industrie 4.0, with Germany leading the way in this fundamental transformation. In the US, it has various names – the Fourth Industrial Revolution, the Internet of Things, the Digitalized Factory. Simply put – Smart Factory.
For further information please click here.


Invest in Bavaria is on stage.
Christian Gnam
Head of Investor Services
Tel.: +49 89 24210-7506
Back to events list
arrow
calender Download event as iCal

language Languages