Augsburg May 08, 2019
Real Estate Congress: A³ Immobilienkongress
---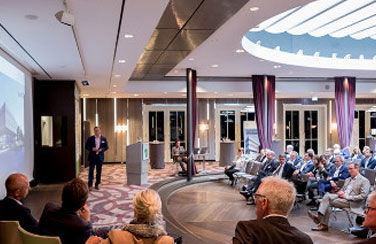 The A³ Real Estate Congress is a high-quality platform for the exchange of the real estate industry, politics and administration.

Exciting topics are on the agenda at this year's Real Estate Congress:
Office real estate projects in Augsburg
Trends and success factors for future developments
Innovative solutions for changing office markets and worlds
The event also offers exciting excursions to the Augsburg gas works or Schlachthof.Quartier and KULT.QUARTIER.

Venue: Steigenberger Hotel Drei Mohren, Augsburg

>> Registration (until 30.4.2019)
>> Programme
>> Information leaflet
>> Further information

The event will be held in German.

Your contact:
Stephen Siering
Phone: +49 89 24210-7514 | Mail
Back to events list
arrow
calender Download event as iCal

language Languages