Munich Nov 11
- Nov 14, 2019
Productronica 2019
---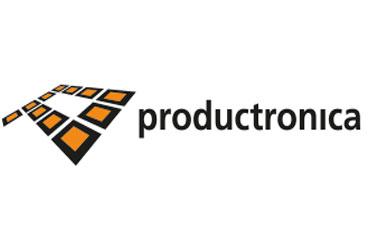 No other trade fair gives such a comprehensive look at the global market for electronics production as productronica. Every two years, the "Who's Who" of the industry gathers in Munich for a unique trade show with innovative solutions and products for the entire value chain in electronics manufacturing.

Among other things, productronica's outstanding quality is the result of strong partnerships: VDMA, ZVEI, Fraunhofer Institute, IPC and EIPC are partners who improve the quality of the fair considerably, especially for you as an exhibitor.

In addition to the already mentioned partnerhsip, it may not be forgotten to mention that the productronica will expand its range in the sector for semiconductor manufacturing by adding the SEMICON Europa as an additional part of the fair trade.
productronica Fast Forward – the start-up platform powered by Elektor – consits of three complementary parts:
the presentation at the productronica Fast Forward start-up platform amidst productronica
the forum where pitches, lectures and meetings take place
the productronica Fast Forward award
Start-ups can apply here for productronica Fast Forward

Location:
Munich Trade Fair Centre

>> Please arrange an appointment with Ms Eva Apfel if you are interested in a personal meeting.
Back to events list
arrow
calender Download event as iCal

language Languages