Munich Dec 04
- Dec 06, 2019
MAN Hackathon 2019
---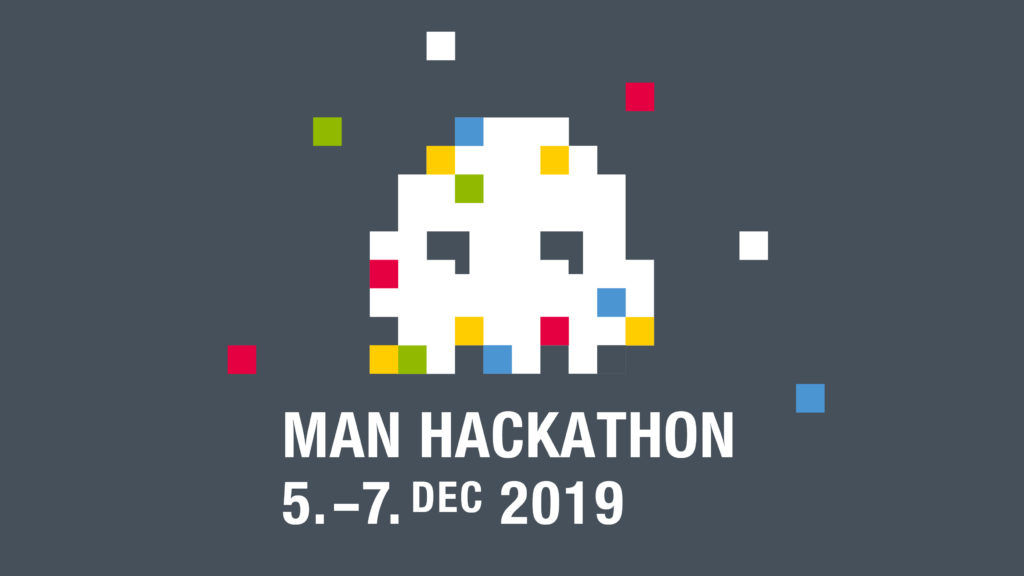 Everybody is invited to join the Hackathon. So, whether you are a developer, a designer, a product manager or just interested in what is happening at the Hackathon, assemble your team and apply. The Hackathons' goal is to have fun and tackle challenging problems in interdisciplinary teams supported by domain experts from the transportation industry. You can choose from one of the following three challenges:

Empower the digital transport ecosystem: Solving transportation problems requires solutions beyond trucks, buses and cars! How can we empower the ecosystem to improve the flow of people and goods.

Hack the electric future: Work with the new industry data sets to enable the electric revolution! We are tackling unsolved problems – detecting battery faults, route optimization and much more besides!

Improving road safety & operations: Make lives on the road safer and transportation more reliable! In addition to the disrupters, we celebrate the everyday heroes working on the nitty-gritty details of improving transportation.

Everyone is welcome to join the hackathon. Whether you are a developer, designer, product manager or just interested in what happens in a hackathon: put your team together and apply until Sunday, 24.11.2019, via the website of the MAN Hackathon! The most innovative projects are awarded attractive prizes! A shuttle service will be provided via collection points. You will receive further information after registration. Meals are provided during the hackathon.

Further information on the registration and agenda of the MAN Hackathon 2019 can be found here.


Venue:
Dieselstr. 3
85757 Karlsfeld

Your contact:
Tel.: +49 89 24210-7504
Email: philipp.gleissner(at)invest-in-bavaria.com
Back to events list
arrow
calender Download event as iCal

language Languages