Munich Jun 26
- Jun 27, 2022
International Sustainable Economy Forum (ISEF)
---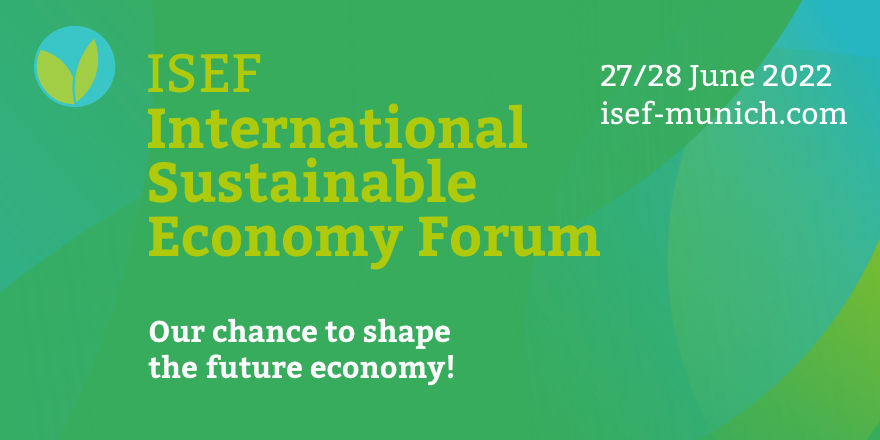 The International Sustainable Economy Forum (ISEF) is the first event of its kind to bring together all stakeholders working to promote a sustainable economy. It provides a new platform for all stakeholders, regardless of the raw materials, methods and products used.
This year's ISEF is the kick-off event of a recurring series of events and is dedicated to approaches, challenges and solutions for a sustainable economy. As network organisations the IBB Netzwerk GmbH und the Chemie-Cluster Bayern GmbH bring together companies that want to jointly tackle the challenges of climate change and economic transformation.
The discussions and topics are largely determined by the contributions of the participants: present your entrepreneurial approaches and solutions and point out political, legal and economic hurdles. The aim is to then take these hurdles to decision-makers in the form of political demands. As part of an exhibition, you can not only present your company, but also receive advice from partner organisations on project applications and funding, among other things.
Back to events list
arrow
Your contact at Invest in Bavaria

Veronika Reichl (on parental leave)

calender Download event as iCal

signup Register here

language Languages

English