Munich Mar 19
- Mar 20, 2019
Global Food Summit 2019
---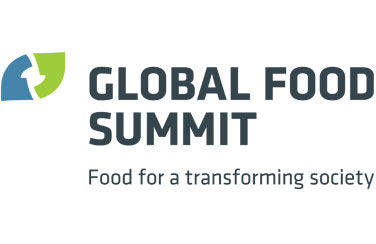 The event focuses on cities and the perception of food and nature under the motto "FOODTROPOLIS".


Start-ups can present their exceptional ideas at the summit. These come from the following areas:
Smart Urban Farming
Circular Systems
Plant/Animal Data Analytics
Biotech
Packaging
New Farm to Consumer Marketplaces

In addition to the pitch sessions (3 minutes pitch + 3 minutes Q & A with industry experts, media, politicians and scientists), there is also a large exhibition space to showcase products or services during the conference. The start-ups also have the opportunity to win the Global Food Summit People's Choice Award, which is determined by a live vote from the audience.
A dinner with top decision-makers from politics, science and media rounds off the event.
Date:
20 & 21 March 2019
Start at 3.30 p.m. on 20 March 2019
Start at 9.00 a.m. on 21 March 2019

Event venue:
Munich Residence
Max-Joseph-Saal
Residenzstraße 1
80333 Munich

Tickets and more information is available directly from the organiser.


Please arrange an appointment with Ms Johanna Hebestreit if you are interested in a personal meeting.
Back to events list
arrow
calender Download event as iCal

language Languages