Munich Nov 12
- Nov 15, 2018
electronica 2018
---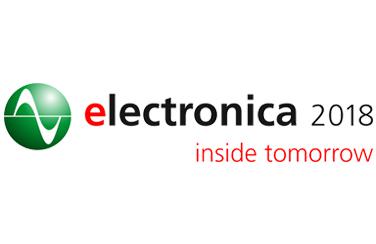 Whether it comes to PCBs, semiconductors, sensors, connectors or displays: electronica is the best place to find out first which components, systems and applications are made possible by the latest developments.
At the same time electronica offers an extensive program of supporting events including five conferences, highly informative forums with the specific names Business and TechTalks, the new international CEO round table, e-ffwd: the start-up platform powered by elektor, Talent meets Industry and much more:
Automotive Conference
The conference on technologies and strategies for automotive electronics and components.
CPS Conference
The conference on networked embedded systems and artificial intelligence
Embedded Platforms
The communication platform for suppliers of components, tools, software and solutions.
Medical Conference
The conference on electronics in e-health and medical applications.
Wireless Congress
The platform for wireless professionals to share knowledge and experiences.
General exhibition themes:
Automotive
Displays
Electromechanics and system periphery
Electronic design (ED / EDA)
Embedded systems
Electronic manufacturing services (EMS)
Semiconductors
PCBs and other circuit carriers
Test and measurement
Micro and nanosystems
Passive components
Sensors
Services
Power supplies
System components
Wireless
More information:
Event venue:
Messe München
Please arrange an appointment with Ms Eva Apfel if you are interested in a personal meeting.
Back to events list
arrow
calender Download event as iCal

language Languages