Passau Jan 23, 2019
Electric commercial vehicles
---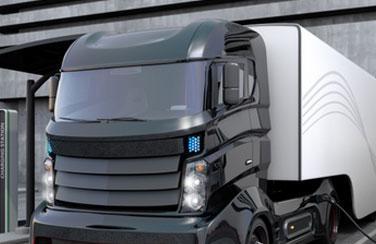 The advantages of electric commercial vehicles are often overshadowed by fears of range and higher acquisition costs. This is where the Electromobility Centre of Excellence's information event comes in, discussing the profitability or technical possibilities of electromobility today in specialist lectures. Various vehicle segments and examples from practice on everything to do with electric commercial vehicles are addressed in addition to the required charging technology and relevant subsidies. An accompanying exhibition on the theme rounds off the information base ideally.
Paul Nutzfahrzeuge GmbH and E-VADE GmbH have been acquired as the hosts for this event again. They are the perfect partners for the topic of electric commercial vehicles with their practical experience and expertise in vehicles. The project partners don't just offer exciting tours through their factory floor but in addition to the day event they also invite you to an evening event to intensify the networking even more. The day and evening event can be booked separately.
Both events are free, the number of participants is limited.
You can find more information on the organiser's website.
Back to events list
arrow
calender Download event as iCal

language Languages