Munich Sep 19, 2016
CASHWALK
---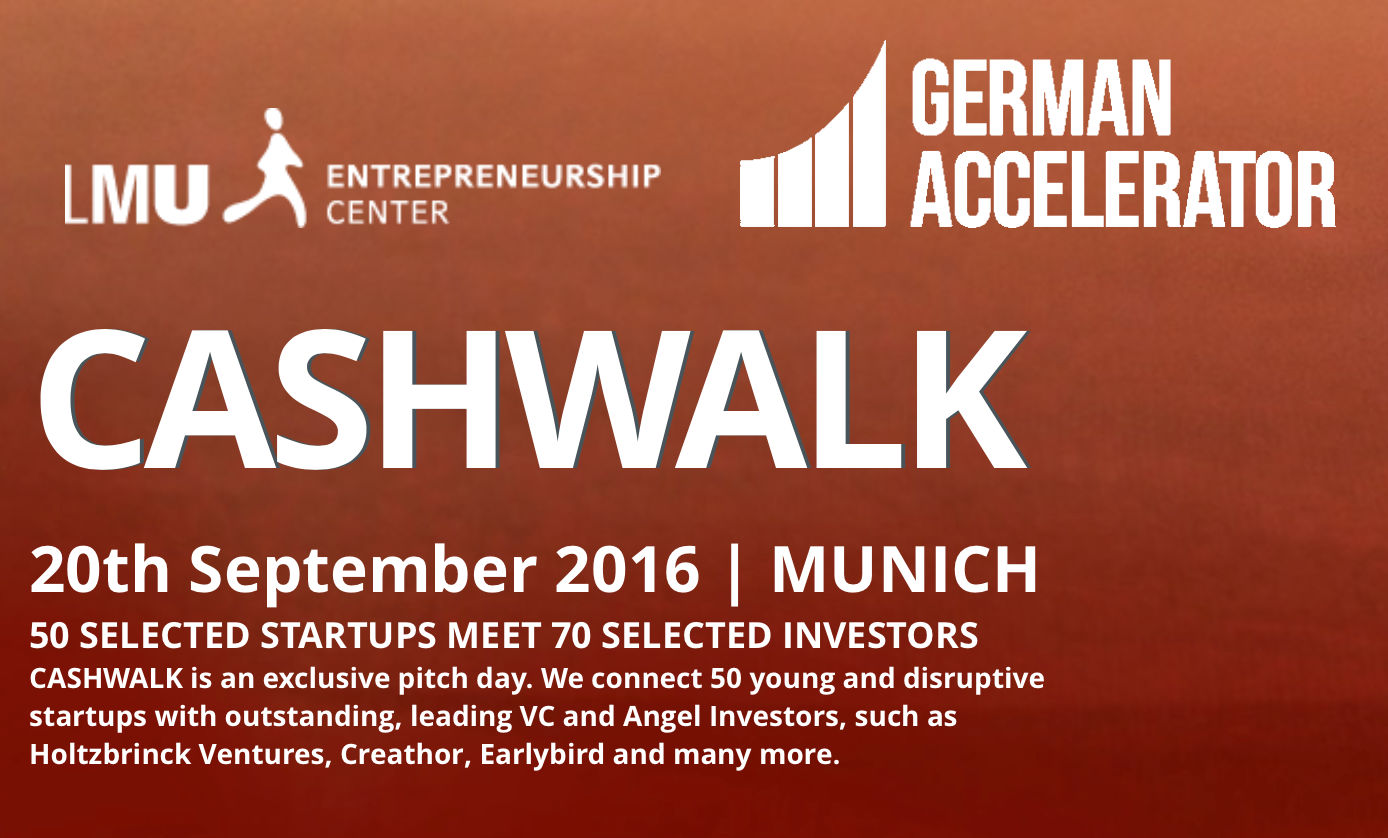 50 SELECTED STARTUPS MEET 70 SELECTED INVESTORS

CASHWALK is an exclusive pitch day. We connect 50 young and disruptive
startups with outstanding and established, leading VC and Angel Investors, such as
Holtzbrinck Ventures, Creathor, Earlybird and many more.
The participants have the chance to receive a seed or series A-Investement.

Additionally the startups have the unique possibility of expanding their professional network and establishing contacts to experts via meeting areas and a "get-togehter" at the evening.

Applicable for investors - "invite only". If you have interesst please send your track record vie email to [email protected].


Back to events list
arrow
calender Download event as iCal

language Languages