Nuremberg May 07, 2019
Blockchain Summit
---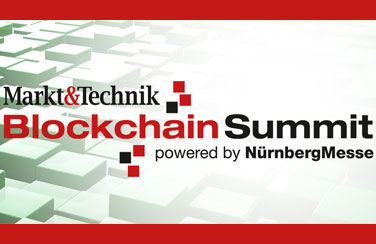 The event focuses on tried and tested business models, technical requirements as well as the challenges and obstacles for using blockchain. The Blockchain Summit provides an opportunity to network with speakers, sponsors and other participants. In addition to lectures and discussions, the summit also includes an accompanying table-top exhibition.


Keynote speaker:
Prof Dr Volker Skwarek, HAW Hamburg | Chairman of the ISO Smart Contracts Study Group:
Standardization
Christoph Reichenbach, Hewlett Packard Enterprise | Solution Strategist:
Blockchain relating to the intelligent edge and examples
Sebastian Becker, Riddle & Code | Chief Sales Officer:
Start-up use cases - the digital twin and blockchain
Silvan Jongerius, TechGDPR | CEO:
A primer to GDPR, blockchain, and the 7 foundational principles of privacy by design
Karsten driver, targens GmbH | Director Digital Finance:
Blockchain X.0 fusion of industries

Event venue:
Design Offices Nürnberg City
Königstorgraben 11
90402 Nürnberg

More information is available directly from the organiser.

Please arrange an appointment with Ms Johanna Hebestreit if you are interested in a personal meeting.
Back to events list
arrow
calender Download event as iCal

language Languages