Online Jan 18, 2021
Bavaria & Peru: Innovation and Startup Ecosystem Meetup
---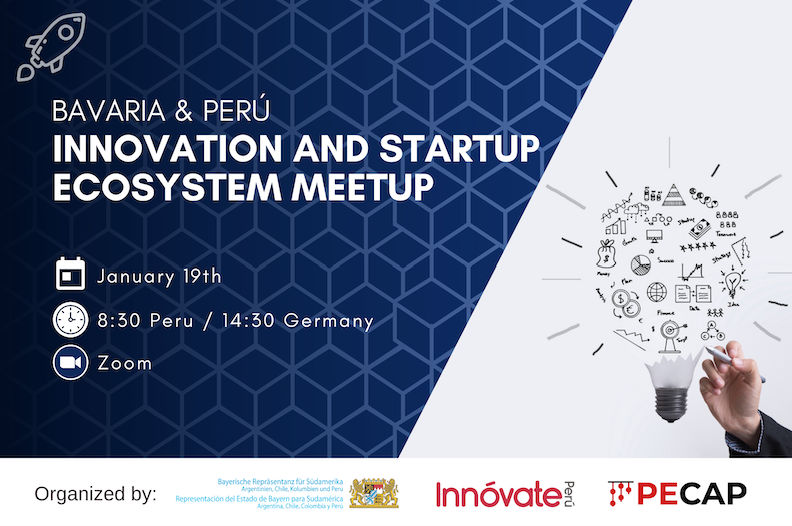 On 19 January at 14:30 (CET), the BAVARIA & PERU: INNOVATION AND STARTUP ECOSYSTEM MEETUP will take place.
Organised by Innovate Peru, PECAP and the State of Bavaria Office for South America, you will have the opportunity to learn about the innovation & start-up ecosystems of both regions. The webinar is especially interesting for high-tech start-ups.

The Meetup will be held in English. You can register here.

Your contact person:
Katharina Kees
Phone: +49 89 24210-7506
E-mail: katharina.kees(at)invest-in-bavaria.com
Back to events list
arrow
calender Download event as iCal

language Languages